Barsha and Ananta celebrate 12 years of marriage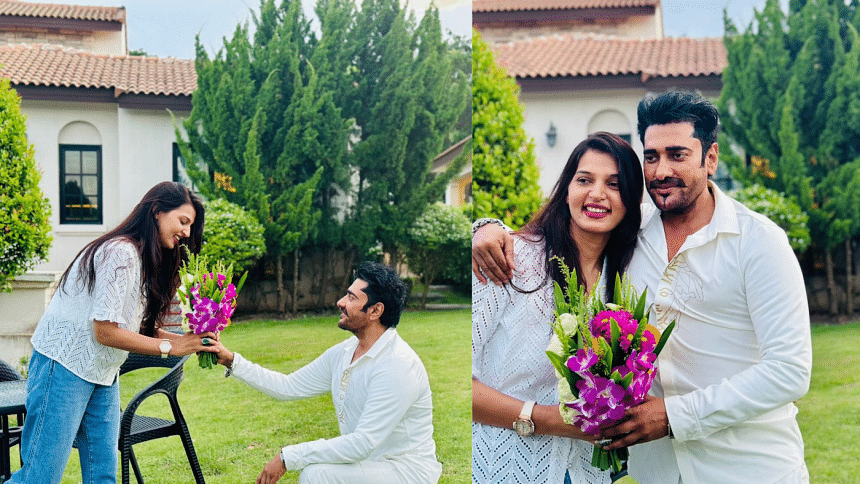 Ananta Jalil and Barsha have time and again proved their undying love towards each other on social media. The couple who tied the knot on September 23, 2011, have crossed over a decade together, as a married couple. 
The couple has been blessed with two wonderful boys - Ariz Ibne Jalil, in 2014 and Abrar Ibne Jalil, born in 2017.
Ananta has often expressed his adoration for his wife, in the media and the couple has a strict rule where they don't romance anyone on-screen apart from themselves. 
Yesterday, the couple posted a glimpse of their beautiful family on their respective social media pages.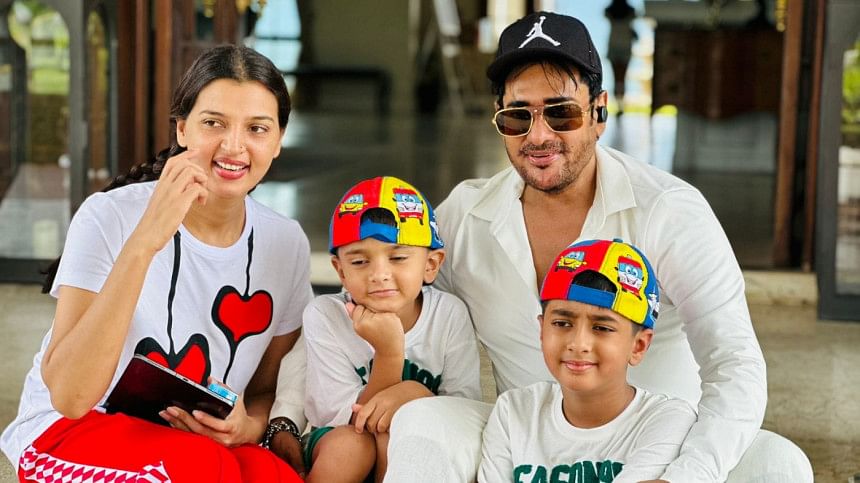 Ananta Jalil sat down on his knees and once again proposed to his wife by gifting her a bouquet of flowers. 
The couple also posted several pictures with their kids on social media where almost all of them wore white, to represent the calmness and purity in their family.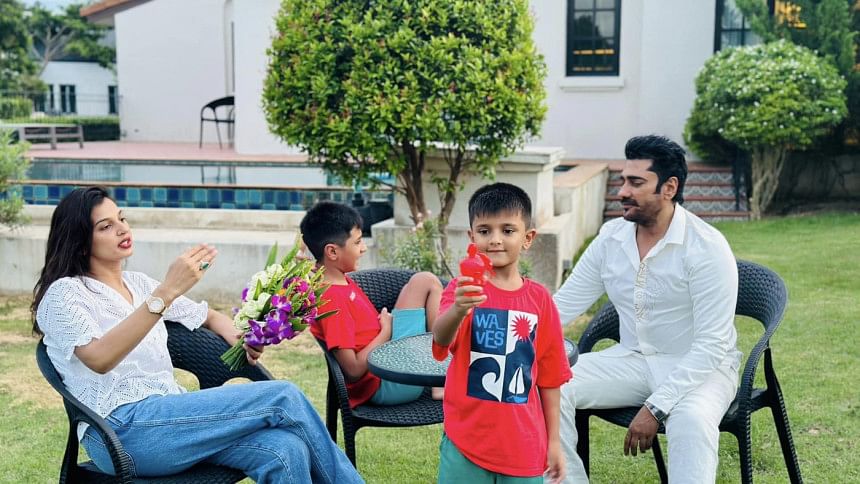 In another picture, Ananta and Barsha cut a gorgeous two-layered anniversary cake with their sons where they looked very much in love. 
Last but not least, their final picture showcased their big white suburban house which was surrounded by luscious greeneries. The whole picture gave the perfect family picture as the landscape blended pretty well with the candid pictures of the family. 
Earlier on, Ananta Jalil told the media about how he fell in love with Barsha and what made him decide to get married. 
"We got married in 2011. However, we fell in love in 2008," said Ananta Jalil. 
"After getting married to Barsha, my life changed for good. I didn't go anywhere after office as my heart only desired to stay with her. We both respect each other and are responsible towards each other. Our chemistry is reflected on the on-screen as well," concluded the actor.