I would hack Shah Rukh Khan's page and promote 'Antarjal': Dipankar Dipon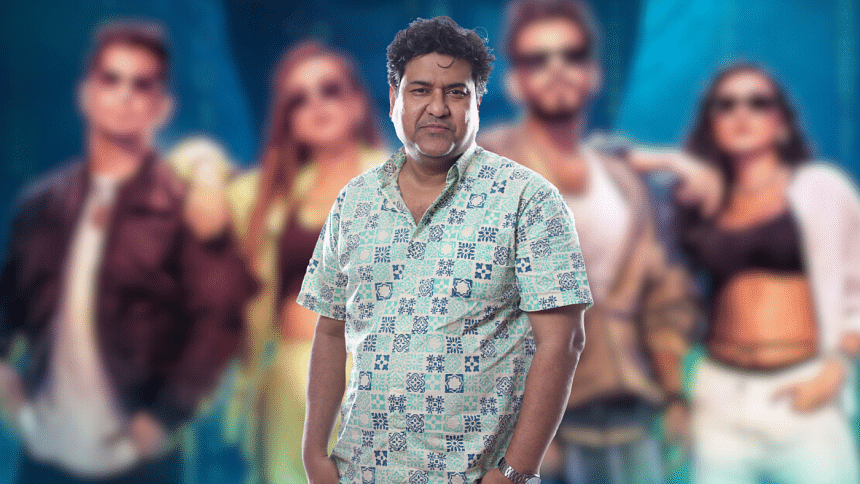 Following "Dhaka Attack" and "Operation Sundarbans", Dipankar Dipon has created Bangladesh's first cybercrime thriller, "Antarjal", featuring a stellar cast that includes Siam Ahmed, Bidya Sinha Mim, Sunerah Binte Kamal, and ABM Sumon.
Last Friday, the movie was released all over Bangladesh, including the US and Canada. Recently, the director shared his plans on making "Antarjal 2", which will focus on Artificial intelligence, block chain and deep web.
In a conversation with The Daily Star, the renowned director shared that he is confident that the masses will love "Antarjal". He also emphasised the importance of giving equal prominence to local films in theatre halls compared to Hindi movies.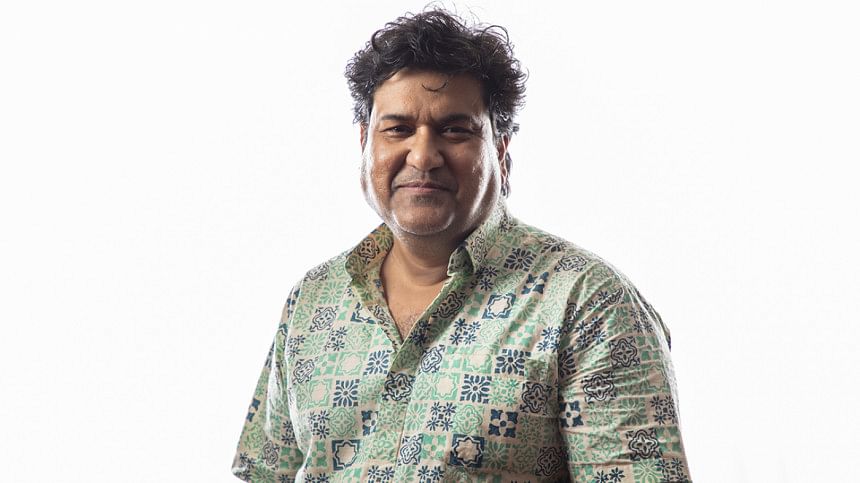 When asked about his motivation to tackle such a captivating subject as a director, he replied, "It was a challenge." The director stated that he aims to touch the emotions of the Bangladeshi people with a unique concept never seen before.
"Bangladesh has the potential to envision a digitalised future that benefits citizens of all classes. In this film, we incorporated technical jargon that IT engineers can readily connect with, while keeping the plot accessible for the general public. Our goal is to please our audience and make them eager to spend their money on our film. Where else can you find a movie about a boy obsessed with technology striving to improve the future for young people in his country, or a girl passionate about robotics, or a cyber security agent working diligently to protect the nation from malicious forces?" the director said.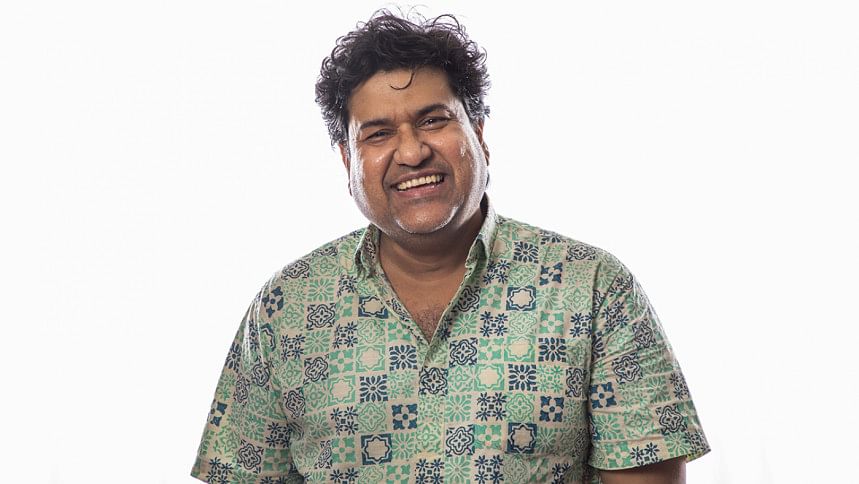 Dipankar Dipon had a vision for his muse (Lumin); he wanted someone unconventional but yet a kind-hearted IT engineer who loved his nation with all his heart.
"Our real inspiration (Lumin) did not want his real name disclosed in the media, so we will refer to him as Mr X. I contacted him after hearing about him from a close friend, and we agreed to meet at a coffee shop. However, upon my arrival, he had already left and provided me directions to a remote location. After making me wait for a while, we finally met at that remote location. He asked me what I wanted, and I expressed my desire to create a film based on his persona. It took some time to persuade him, but I am glad that I succeeded," added the director.
The director also shared how Totto played an important role in "Antarjal".
"Totto is my beloved dog, and I adore him. In this film, I wanted to portray the special bond between a dog and his master. Totto provides our protagonist with the love that he cannot find elsewhere. His tragedy is overshadowed by the immense love his pet dog, Totto, showers upon him," Dipankar Dipon added.
Since "Antarjal" revolves around hacking, we asked the director-- which celebrity's page he would hack if he had the power.
"I would definitely hack Shah Rukh Khan's page and I would post the status 'Go and watch 'Antarjal' instead of 'Jawan'. Well, jokes apart, I really believe that Shah Rukh Khan delivered his best performance in 'Jawan', but I am quite confident that Bangladeshi audiences would prefer local content over Hindi movies if given the opportunity. Although, initially, they may watch our film when unable to secure 'Jawan' tickets, but after a few days, people will watch 'Jawan' after not getting tickets to our movie," stated the director.
"Antarjal", originally scheduled for release during Eid this year, was postponed multiples times, disappointing its fans. When asked about the potential impact of these delays, the director urged policymakers to prioritise Bangladeshi films over Bollywood content.
"Initially, the distribution company informed us that they would release 'Jawan' in mid-September, so we scheduled our premiere accordingly. However, due to the underperformance of previous Hindi films in theatres, cinema owners insisted on releasing 'Jawan' simultaneously with its global launch," Dipankar explained. 
"'Jawan is performing well in multiplexes but not as strongly in single-screen theatres. Hindi films were brought to rescue cinema halls. But typically, it's the single screens that incur loses and shut down, not the multiplexes. As a result, I don't believe this is making a significant difference in the showbiz arena," concluded the director.