Jyotika Jyoti to star in short film 'Nishibok'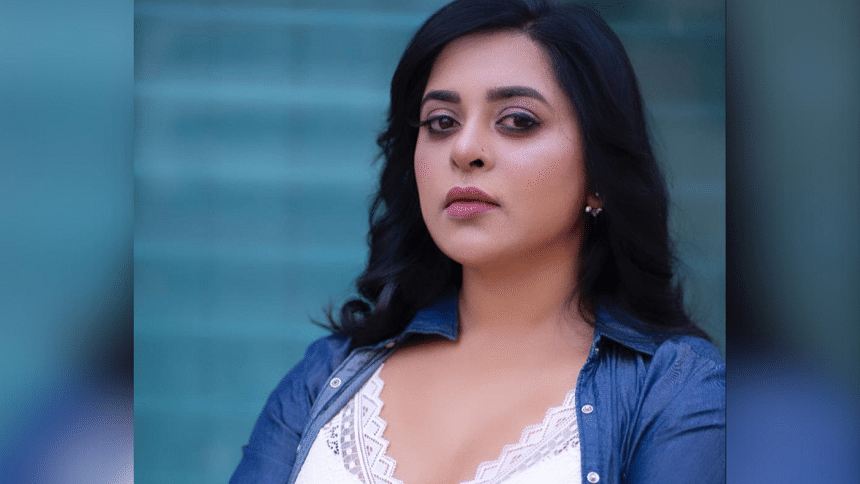 Actress Jyotika Jyoti signed a new short film, titled "Nishibok", bringing to life a story from a night during the Liberation War. Director Sajjad Zahir has undertaken this project with the support of a government grant for the fiscal year 2022-23. The production is expected to kick off as early as next month.
"It's a story based on our Liberation War, and the entire narrative unfolds over the course of one night. I was amazed by the storyline, and I have a deep connection with my character. However, for now, I'm under strict instructions to keep further details under wraps," said Jyotika Jyoti to the media. 
While Jyotika Jyoti is confirmed for the project, the rest of the cast is yet unknown. 
Jyotika Jyoti's previous project, "Bangamata", which premiered last August, received critical acclaim. In the film directed by Gautam Koiri, Jyoti portrayed the role of Bangamata, a performance that gained praise and accolades. 
Reflecting on the experience, she remarked, "Portraying Bangamata is undoubtedly one of the highlights of my career. It's incredibly special when everyone recognises and appreciates my work in this movie."
The versatile actress has also recently completed another short film, titled "Ekdin Viral Namita", directed by Chaitali Samddar. She is currently busy shooting for Awal Chowdhury's upcoming film, "Aguner Pakhi", an adaptation of the director's own novel of the same name.