Mahfuz Ahmed's stunning reincarnation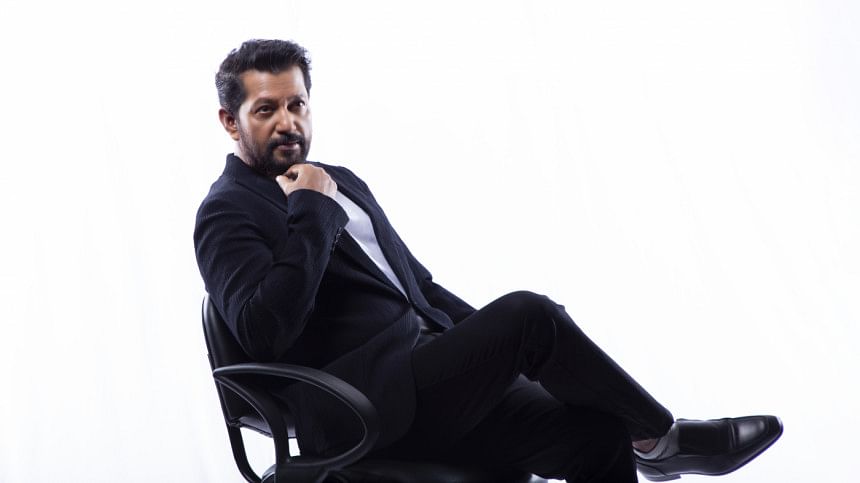 After an eight-year hiatus from the big screen, the charming Mahfuz Ahmed made a stunning return to the silver screen as the passionate 'Mona' in Chayanika Chowdhury's "Prohelika". His alluring chemistry with Bubly and his performance as a mad lover pulled audiences to theatres. With his gorgeous smile and gleaming eyes, the 90's heartthrob swayed the viewers' hearts.
The dashing star looked suave in a black suit as he walked into The Daily Star to discuss "Prohelika" over a cup of coffee.
This year, the films released for Eid were able to pull audiences to theatres. What's your take on that?
It's lovely to see families and friends going to the halls during Eid. Almost all of the films did well this time. Hall owners are always looking for good movies, and if we can make high-quality feature films, viewers will flock to theaters.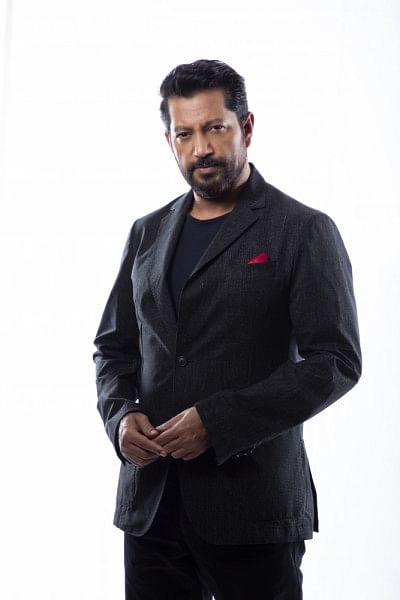 How was the audience's response to 'Prohelika'?
One of the audience members who came to watch "Prohelika" was almost my mother's age. The amount of love and blessings she bestowed on me was truly priceless. Families also came to see "Prohelika", and they praised the film. This movie signifies my return to showbiz after an eight-year hiatus, so I focused all of my energy on my performance. However, "Prohelika" has showed me that my followers still love me, and their support means the world to me.
Shakib Khan and Afran Nisho's films were also released this Eid. What are your thoughts on the two movies?
I have a wonderful relationship with Shakib Khan, while Nisho is like my younger brother. Shakib has been ruling over Dhallywood for years and has a huge fan base, while Nisho is a fabulous actor who has made a stunning entry on the silver screen with "Shurongo". I believe competition is good and audiences need to experience variety of actors. My heartiest congratulations and love to both "Shurongo" and "Priyotoma".
Commercial flicks or story-based films. Which one does Bangladesh need right now?
We require a wide range of films in order to appeal to the preferences of our audiences. Some people favour full-on commercial films, filled with item songs, while others prefer serious movies. Some people enjoy watching comedies, while others prefer to watch romantic films. This Eid, there were films for all types of audiences that were well received. So, we need a wide range of content for everyone's preference.
What kind of preparations did you take for 'Prohelika'?
After Chayanika Chowdhury offered me the film, I took a lot of time to think about the role. I started to imagine the character in my head and 'Mona' started to come to life within me.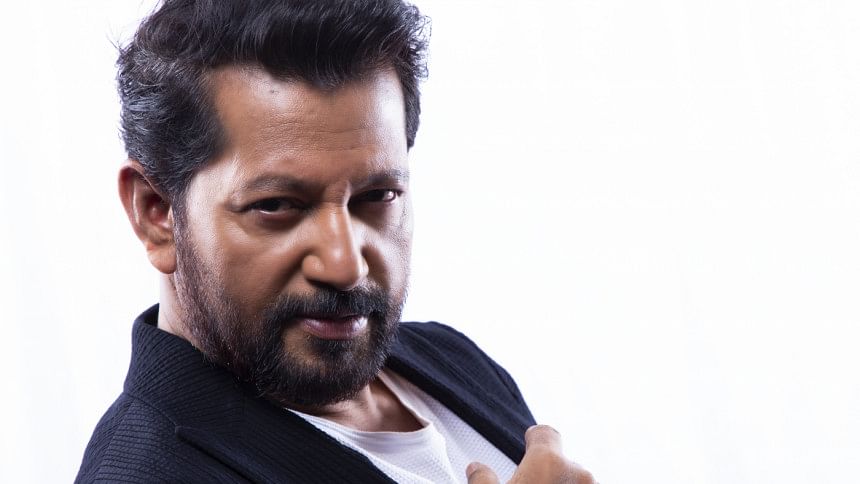 People used to call you 'Nurul Huda' and 'Chaita Pagol'. Now people recognise you as 'Mona'.
As an artiste, it gives me a lot of joy when fans call me by my character's name. This just proves that I was able to make an impact through my work. "Chaita Pagol" and "Nurul Huda" made me household names, while 'Mona' from "Prohelika" can easily be considered one of my best performances.