Pink Era: The reign of Beyoncé, 'Barbie' and Taylor Swift
This summer, the influence and earnings of women have taken the world by storm. The stars at the forefront of this narrative are Taylor Swift, Beyoncé, and the "Barbie" movie. These three icons showcase the rising power of the 'female dollar' and work as harbingers of the long-overdue recognition, acceptance and fulfillment of women's interests.
The Eras Tour has been in a league of its own owing to Taylor Swift creating a live show that is incomparable, to any other from the past or present, by performing one hit after another from her complete discography, for a total of three and a half hours. She is in the midst of releasing re-recordings of her first six albums, to reclaim their master rights. Her stance has acquired immense support from her fans and added to her pop persona. 
She is now the woman with the most number-one albums and the first person to have five albums available at once on Spotify's 'Top Ten Albums Global' chart. The success of the Eras Tour has played a great hand in this as concertgoers have been rediscovering her oeuvre and playing her songs on repeat before and after attending the show.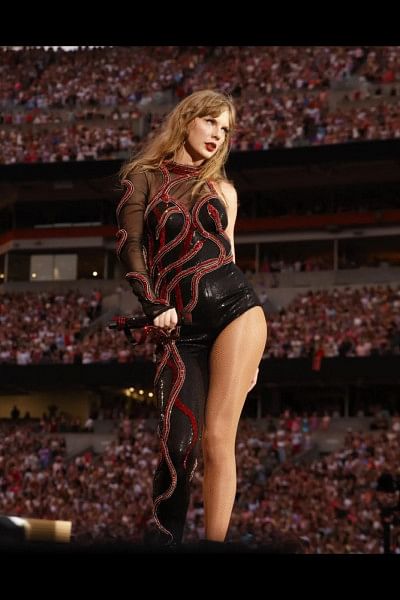 Beyond just melodies and lyrics, Taylor Swift's music has evolved into a cultural and economic force that leaves behind an indelible effect on the locations where she performs. As Taylor Swift began her 20-city Eras Tour in the United States, the resounding impact of 'Swiftonomics' was demonstrated. Fans from all over the world have been swarming these places, boosting hotel reservations and local lodging businesses' income. The ripple effect is observed in the local restaurants, cafes, and shops – further bolstering economic growth. The post-pandemic tourism spending has been the highest across many cities in the USA due to Swift's tour. 
This unusual economic tendency has even attracted the attention of the Federal Reserve as they included her concert attendance and the subsequent economic effects in their data analysis. A book called "Swiftynomics: Women in Today's Economy" is already in the process of being written for female-centered entertainment.
The songs of Beyoncé serve as empowering soundtracks. Her music appeals to audiences of all ages and celebrates independence, self-worth, and resilience. This resonance results in astounding album sales and completely sold-out tours, bringing in a considerable amount of money for the music industry. Beyoncé's influence extends beyond entertainment, though. She has risen to the top echelons of the fashion world because of her personal brand and fashion collaborations. Beyoncé has developed a distinctive brand identity that appeals to customers looking for authenticity and representation by embracing and incorporating her ethnic history into her work.
A cultural movement has also been spearheaded by Beyoncé's Renaissance Tour. Concertgoers are welcomed with an epic display of the Progress Pride Flag, a symbol of pride that centers and amplifies the voices of some of the LGBTQ+ community's most marginalised individuals. Ballroom culture is glorified as her dancers strut across the stage in sparkling silver outfits. According to data, consumers showed more interest in firms owned by women, Black and LGBTQ people due to this tour. Beyoncé's Renaissance World Tour has already earned $461.2 million, making it the highest-earning tour by a female artist ever.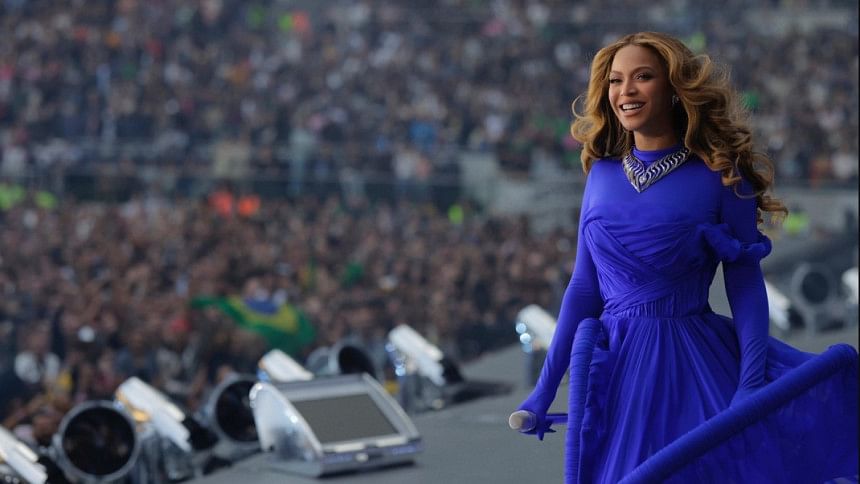 These concert venues have also proved to be a safe space for everyone regardless of their identities. Local retailers selling items grasp the chance to profit from the inflow of fans, as those fans are more than eager to spend money on mementos to remember their respective concert experiences. The souvenirs can include t-shirts, posters, and limited-edition items. The increase in item sales enhances local vendors' income and adds to the region's overall economic prosperity.
On the other hand, the movie "Barbie" earned $337 million worldwide in its first weekend, which is a record high for a female director (Greta Gerwig) and Warner Bros. The impact of Barbie, as a figure, goes far beyond the toy aisle. Barbie's brand has expanded to include fashion, entertainment, and even social impact projects. Even the Barbie doll manufacturer Mattel had a share price increase of over 20% in the month before the movie's debut. "Barbie's" $1 billion global box office success is unequivocal evidence of the power of films with female leads. 
Barbie's character was not a vessel through which we could put an end to a persevering social discourse. It was meant to rekindle an era that not only sparks conversations about feminism and empowerment but also prioritises the healing of girlhood wounds. This movie has a love story but it's not the one between Barbie and Ken, rather it's about Barbie falling in love with being a woman. What I love most about the "Barbie" movie is how it managed to claim a colour and establish it as a symbol of female celebration. The same treatment happens with sequined outfits on Eras Tour or with silver in Beyoncé's Renaissance Tour. 
Taylor Swift's upcoming concert film "Taylor Swift: The Eras Tour" has already earned back the millions it cost to produce, weeks before it is meant to hit theatres. Industry projections are suggesting that this could become one of the biggest films of 2023 based on its opening weekend sales, alone. 
This empowering trifecta has spurred a remarkable shift in consumer behavior. The influence of Taylor Swift, Barbie, and Beyoncé has prompted consumers to support brands and products that align with their values and aspirations. Jobs in industries including music, fashion, entertainment, and technology have been made possible by the brands and efforts associated with Taylor Swift, Barbie, and Beyoncé. This shift has led to increased demand for products that celebrate diversity, authenticity, and empowerment – prompting businesses to adapt their strategies to meet the onslaught of demands.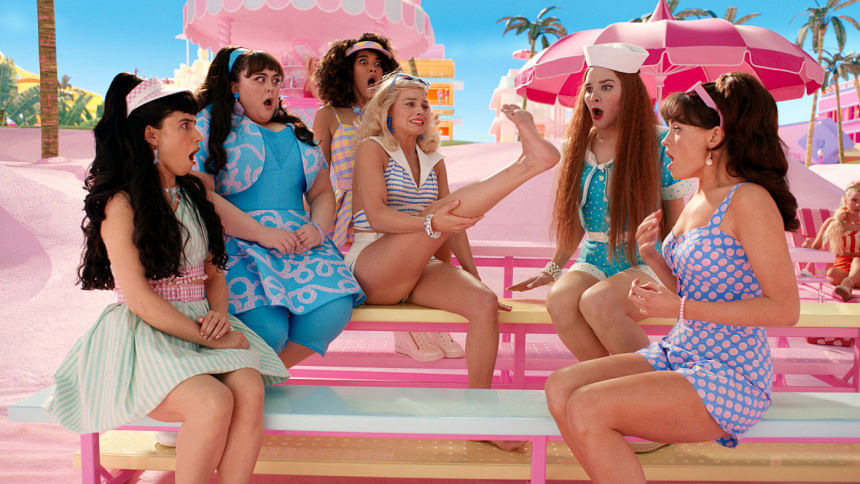 Their accomplishments demonstrate the undisputed influence of women in promoting cultural and economic transformation. As the world recognises their achievements, it is abundantly clear that the economic effect, led by them, is more than a passing fad. It is a revolutionary movement that will continue to reshape sectors of the economy and empower people for years to come.
The culture that characterised the recent past (pandemic period) was a splintered and atomised state of streaming individualism. Now, pop is at its most collective and connective period. The pop culture zeitgeists leading the way today, are not only injecting billions of dollars into several industries but also connecting women around the world on a profoundly intimate level.