There was a time when I acted in 12 dramas on 12 TV channels: Chhonda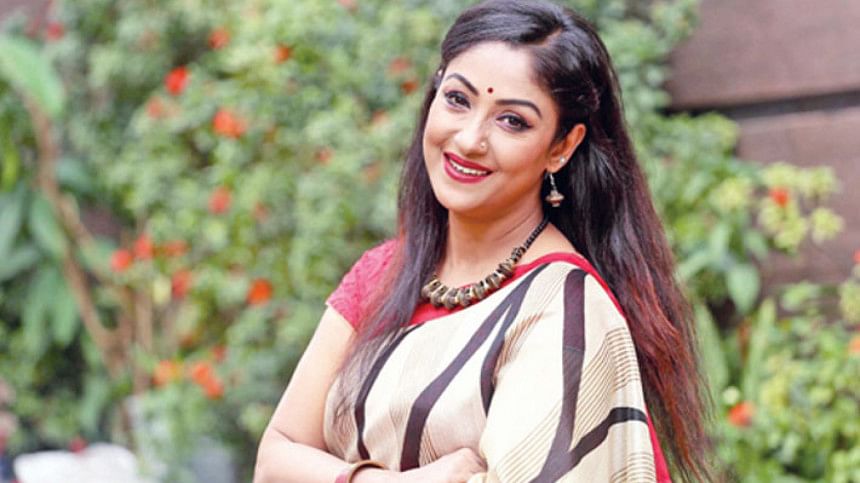 Golam Farida Chhonda boasts a remarkable 24-year tenure in the world of television dramas. Her portrayal in Mustafa Monwar's directorial masterpiece, "Strir Patra", stands as a defining moment in her illustrious career. Furthermore, her stellar performance in "Ekjon Aynal Loskor", under the adept direction of Salahuddin Lavlu, garnered widespread acclaim. Excitement is building for Chhonda's upcoming release, "Dushshahoshi Khoka", while her recent web-series, "Punormilone", has made its debut on the OTT platform Chorki.
In addition to these achievements, her daily serial drama, "Mashrafe Junior", has been captivating audiences on Deepto Television for nearly three years. Recently, Golam Farida Chhonda shared her insights into her acting journey with The Daily Star.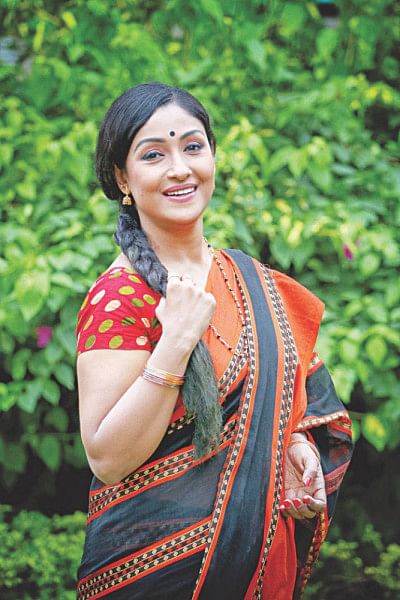 You've been acting for 24 years. How do you evaluate your achievements?
My most significant accomplishment is the love and respect I receive from people. Whether it comes from those in our nation or from expatriates overseas, the affection I am fortunate to receive is a profound reward.
Acting has been the avenue through which I've been able to earn the love and respect of others. It's this unwavering support and appreciation from everyone that keeps me passionate about my craft and committed to continuing my journey in acting.
You act in daily serial dramas. How's the response been?
"Mashrafe Junior" is a very popular daily soap of this time. It is airing daily on Deepto Television and I've been a part of it for nearly three years now. Its consistent airing is a reflection of its popularity amongst the audience, and I often receive feedback and appreciation from many viewers.
In the initial stages of the drama, my character was portrayed as a young, innocent girl, but as the storyline has evolved, you'll now find me in a more complex, negative role. The strength of the show lies in its narrative and robust storytelling style.
Some say viewership for dramas has decreased. What's your take on that?
There are still plenty of viewers who watch dramas. Dramas are made for the audience, and with the increase in television channels, there's a variety of content available, including daily serials, one-hour dramas, and telefilms.
For instance, I have been involved in 12 distinct dramas airing on 12 different channels concurrently, although they were not shot simultaneously. Instead, they were filmed at different times, but all premiered around the same period.  firmly believe that there is still a robust audience for well-crafted dramas, and the production of such content continues to thrive.
You've worked under the direction of renowned artiste Mustafa Monwar. How has that influenced your career?
I've played substantial roles in dramas directed by Mustafa Monwar, a prominent and respected artiste in the country. He directed me in a drama inspired by Rabindranath Tagore's works, where I played a pivotal role. Learning from him has been a valuable experience, and I've cherished everything I've learned from him.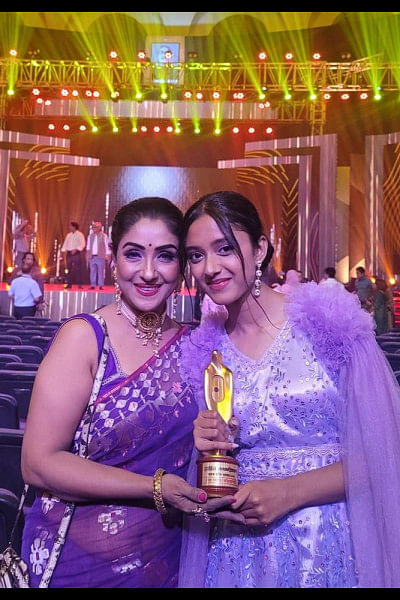 You've also worked in many dramas directed by Salahuddin Lavlu. Could you share your experiences?
Salahuddin Lavlu is a versatile director who has brought acting out of me. I've acted in many of his dramas, and some of them have gained immense popularity. Working with him has instilled confidence in me. Good acting relies on the director's guidance, and I've been fortunate to work with him.
Your daughter, Tapur, recently received the Meril Prothom Alo Award. Can you tell us more about it?
I have two daughters, Tapur and Tupur, both of whom are pursuing their education in India. Tapu received the Meril Prothom Alo Award for her outstanding performance in the film "Deshantor". As a mother, it's a significant achievement and a matter of great pride for me.