Environment and climate action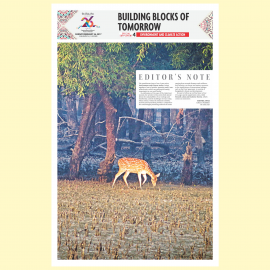 Editor's Note
The penultimate issue of our 5-part series, Environment and Climate Action, brings together a host of articles, spanning many inter-related topics which are gaining increasing importance in our world today.
In celebration of 26 years of The Daily Star's journey, the articles in this series think ahead about the sustainability of our ecology and biodiversity, and the challenges we face today. These articles, written by eminent scientists, activists and researchers, provide a comprehensive and thought provoking outlook on issues ranging from natural disasters and resilience, food security, our forest and marine resources, to the implications of international pledges such as the Paris Agreement, in context of Bangladesh's future and development.
Be sure to follow up on the final issue of our 232-page special supplement series, titled Towards a Just and Inclusive Society, which comes out tomorrow.
Mahfuz Anam

Editor & Publisher

The Daily Star