'I've never been so afraid before'
Entrepreneur of St Martin's Island shares experience as islanders brace for Mocha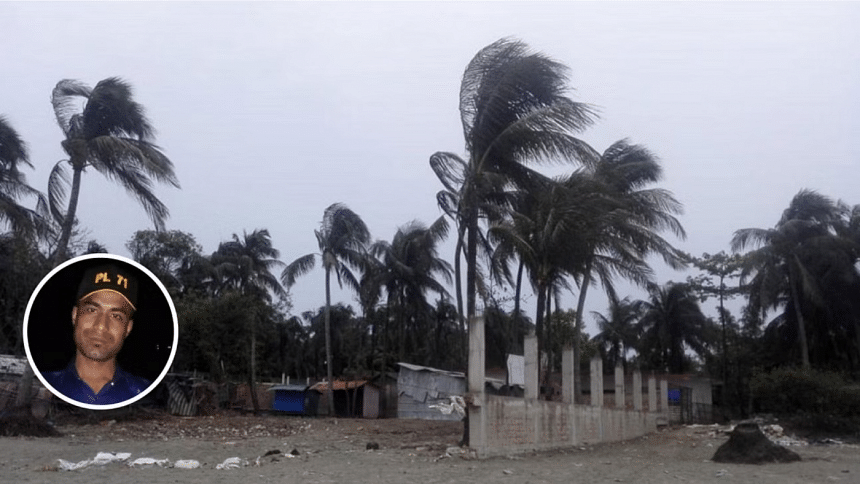 "Since this morning, Saint Martin's Island has experienced about an hour of rain. There is barely any rain right now [12:20pm], but there is wind. I can see the ocean rising in front of me as I speak."
A tourism entrepreneur of the island, Taki Usmani, told The Daily Star this afternoon over the phone.
DS: How many people have travelled to Teknaf from the island?
Taki: 2,000 to 2,200 people have gone to Teknaf in the last two days. I also attempted to travel to Teknaf this morning, but was unable to do so because no boats were available.
DS: How many people are on the island now?
Taki: I estimate that there are currently 7,500 people present. No one is able to travel to Teknaf at this time.
DS: What about tourists?
He said there were no stranded tourists in St Martin's Island. All tourists have travelled to Teknaf earlier. Besides, some people have taken refuge in shelters while some are preparing to go.
Around 5,000 people can take shelter at the centre, he said citing officials. All the cattle have been released as there is no place in the centre to keep them.
DS: How are the islanders preparing themselves?
Taki: We are familiar with storms, tidal surges. We have endured many. But things are different this time. I can say that I've never been so afraid before. There is no excuse not to fear the rough sea. The sea was as it should be when I began speaking with you. The sea started to swell again. People are worried.