Diesel Tk 114 per litre, Octane Tk 135 from today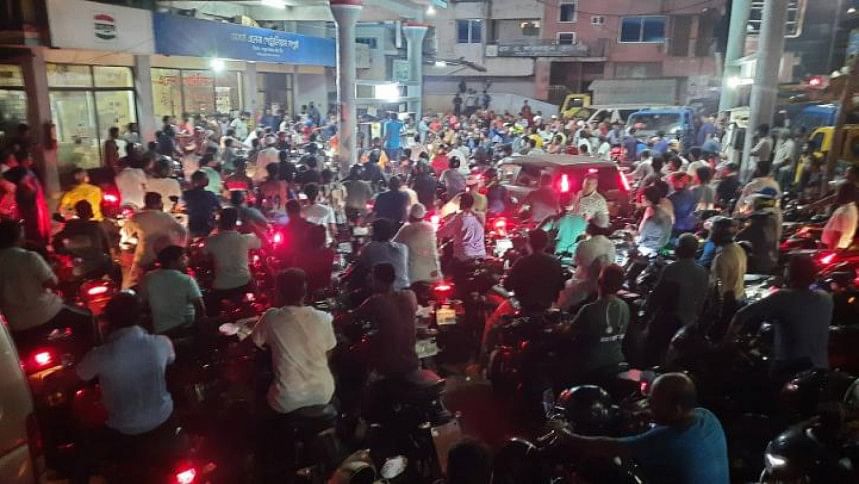 The government has increased prices of fuel, effective as of today (August 6, 2022).
At the consumer level, the retail prices of diesel and kerosene within 40km of fuel depots is now Tk 114 per litre. Octane per litre is Tk 135 and petrol is Tk 130, according to the Energy Division, reports UNB.
Price of diesel and kerosene was Tk 80 per litre until now, which was Tk 65 in October.
State Minister for Power, Energy and Mineral Resources Nasrul Hamid said, "The Awami League government always takes decisions considering the comfort and convenience of the people. As long as it was possible, the government did not think about increasing the prices of fuel. However, in this situation, the government has adjusted the fuel prices finding no other alternatives. In April 2016, the government reduced the prices of fuel. When the situation improves, prices will be revised accordingly."
According to a notification from the Power, Energy and Mineral Resources Ministry, "Due to the rise of oil prices in the global market, several countries, including our neighbours, regularly adjust fuel prices. India has fixed the price of diesel at Rs 92.76 per litre and petrol at Rs 106.03 per litre in Kolkata from May 22, which still exists. In Bangladesh it stands at Tk 114.09 and at Tk 130.42 respectively. "In comparison to Kolkata, Bangladesh sold diesel at a lower price of Tk 34.09 per litre and petrol at Tk 44.42. Increasing the price was a matter of time."
"It is to be noted that Bangladesh Petroleum Corporation incurred a loss of Tk 8,014.51 crore in the last six months (from February 2022 to July 2022) in fuel sales (all products). At present, due to the international oil market situation, reasonable price adjustment has become essential to keep the import activities of BPC normal," said the notification signed by Mir Mohammad Aslam Uddin, deputy chief information officer of the Ministry of Power, Energy and Mineral Resources.