Hamid awaits second term as president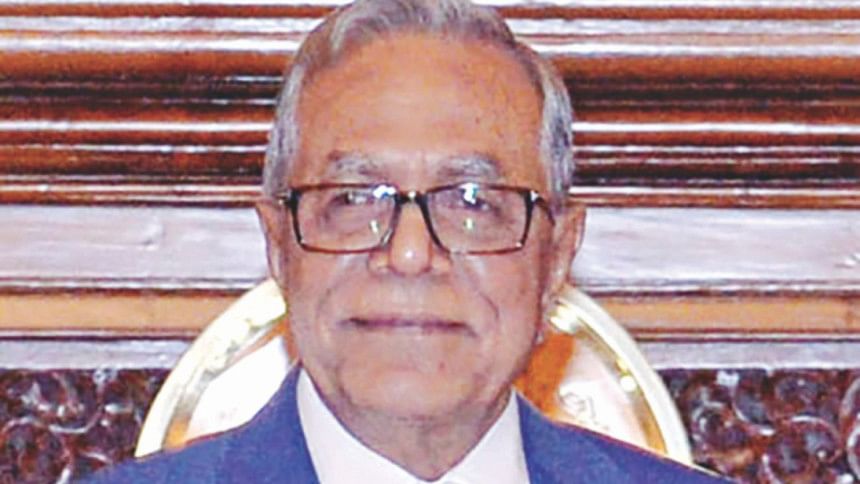 Abdul Hamid will remain the country's president for a second consecutive term as no one else is running in the upcoming presidential election.
Monday was the last day to submit nomination papers for the post of the president. Only the ruling Awami League submitted the nomination papers for Hamid.
AL General Secretary Obaidul Quader on Monday submitted Hamid's nomination papers to Chief Election Commissioner KM Nurul Huda.
The paper will be scrutinised today. Hamid will be considered elected if the papers are accepted.
Hamid took office on April 24, 2013, and his five-year term expires on April 23. According to article 123 of the constitution, presidential election should be held between 90 and 60 days before the five-year term        expires.
Before becoming president, Hamid was elected as lawmaker seven times and also served as the Speaker twice.
He became acting president on March 14, 2013, after Zillur Rahman, president at the time, was admitted to Mount Elizabeth Hospital in Singapore on March 10.
Zillur breathed his last at the hospital on March 20.