Poura councillor killed in Teknaf
Rab, police give contradictory versions about his involvement in drug trade; 10 others killed in 'shootouts'; home minister says drive to continue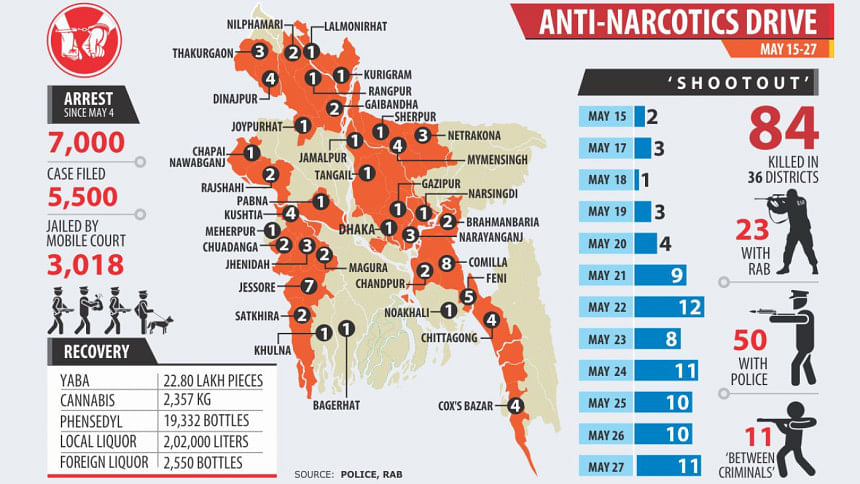 A ward councillor of Teknaf municipality and local Awami League leader was killed in what Rab claimed was a "gunfight" between the elite force and drug peddlers in Cox's Bazar early yesterday.
Rab said councillor Ekramul Haque, who had been Teknaf upazila Jubo League president for 13 years, was a top-listed drug dealer. But his family members, relatives and people who knew him vehemently refuted the claim, and said he was never involved in yaba or narcotics trade.
Apart from him, 10 more alleged drug dealers were killed in so-called shootouts with Rab and police yesterday, raising the number of such killings to 84 in the ongoing anti-narcotics drive over the last 13 days.
Talking to this newspaper, Maj Ruhul Amin, Rapid Action Battalion-7 Company Commander in Cox's Bazar, said, "Ekramul was at the top of the list prepared by the Department of Narcotics Control [DNC] and the home ministry. He is known as a yaba godfather in the criminal underworld.
"According to our information, Ekramul stood accused in two cases, including one for narcotics filed with Teknaf Police Station. There may be more cases against him."
Asked, Ranjit Kumar Barua, officer-in-charge of Teknaf Police Station, told The Daily Star, "There were two cases with this station against Ekramul. One was filed over his alleged involvement in a clash and the other was a liquor case lodged under the narcotics act."
The first case, filed in 2008, was disposed of by court, and police already gave the final report in the liquor case, the OC added.
Final report means clearing an accused of the charges in a case.
When his attention was drawn to the OC's comments, Maj Ruhul said, "We collected proper information about him [Ekramul]."
Replying to another query, the Rab official said, "There is no political motive behind this as he [Ekramul] was a top-listed drug dealer in Teknaf."
"Rab has been working with hundred percent transparency and accountability, and there can be no question about it," he insisted.  
Contacted, Soman Mondol, assistant director of the DNC in Cox's Bazar, said, "As far as I know, the DNC did not file any case against Ekramul Haque."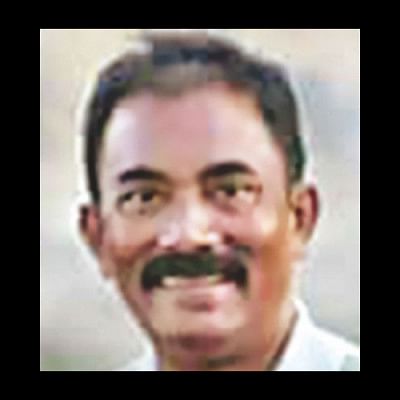 Asked whether Ekramul was at the top of the DNC's list of drug dealers, the official said, "I cannot say anything without seeing the list properly as it was prepared by the DNC headquarters upon verification of information."
Contacted, Home Minister Asaduzzaman Khan said he was unaware of the incident.
Asked whether they would probe the incident, he said every "shootout" incident is investigated by a magistrate, and this incident would also be probed.  
Earlier, the home boss told reporters that the crackdown on drug dealers would continue until the situation is brought under control.
He was talking to reporters after a meeting on security arrangements ahead of the Eid-ul-Fitr at the Secretariat.
About the "shootout" incident, Maj Ruhul said a "gunfight" between Rab personnel and drug dealers broke out in Noakhalipara area. Later, Rab recovered the bullet-hit body of Ekramul.
The "gunfight" took place around 1:00am yesterday, according to Rab sources.
Ekramul's brother Ehsanul Haque Bahadur told this newspaper that some plainclothes men from "an intelligence agency" picked up his brother from their house around 9:30pm on Saturday, saying they would talk to him over the purchase of a plot of land.
"My brother was never involved in yaba trade. He had no links to it whatsoever."
Ekramul's wife Ayesha Begum Ashu said the Rab claim that her husband was a drug dealer is totally false.
She demanded that the Rab produce evidence to support its claim.
Jabed Iqbal Chowdhury, president of Teknaf municipality unit of the AL, said Ekramul had been an active and dedicated organiser of the party.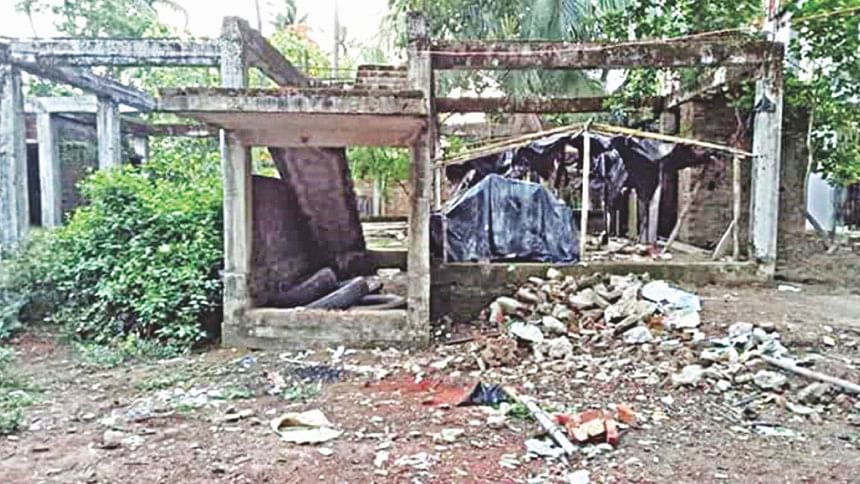 The AL leader further said that even Ekramul's rivals could not label him as a yaba dealer.
Nurul Alam, a local businessman, said, "Ekram commissioner was a friendly and benevolent person ... We never heard about his involvement in yaba trade."
Many locals also gave similar impression about Ekramul, who was elected councillor in three consecutive elections since the establishment of Teknaf municipality.
His brother Ehsanul, a trader, said Ekram had been going through financial hardship and had to take help from him and in-laws.
Ekramul used to live in his ancestral house with his wife and two daughters. He stared construction of a building on his inherited land in 2009 but could not complete it for dearth of money.
Hundreds of people thronged Ekramul's house after his body was brought there following autopsy at Cox's Bazar Sadar Hospital. Many of them were in tears.
He was buried at his family graveyard after namaz-e-janaza at Teknaf Pilot High School ground last night.
Ehsanul said the janaza was supposed to be held at Jaliapara Eidgah. But the venue had to be changed as the turnout exceeded its capacity.
The 10 others killed in anti-narcotics drives yesterday are Sanjoy, 25, in Mymensingh's Bolashpur Morakhola; Hasan, 38, in Noakhali's Sonaimuri upazila; Selim Uddin, 37, in Chandpur's Matlab upazila; Mitul Biswas, 45, in Bagerhat's Chitalmari upazila; Halim Mondol, 35, in Kushtia town; Kala Mollah, 40, in Khulna's Digholia upazila; Hafizul Islam,45, in Meherpur's Gangni upazila; Raihan Uddin, 28, at Chittagong's Naradia-Sandwip Ferry Ghat; and Rafiqul Islam, 51, in Thakurgaon's Ranishankoil upazila. 
Police said they seized phensedyl, heroin, yaba pills, hemp, firearms, bullets, crude bombs and sharp weapons from the crime scenes.
Of the 10 suspected drug dealers, nine were killed early yesterday in strikingly similar "gunfight" incidents narrated by police.
Four policemen were injured in the "gunfight" in Chittagong and two others in Thakurgaon, according to police.
They said Hasan, Selim, Mitul, Halim, Raihan and Rafiqul were accused in multiple criminal cases while Hafizul was an absconding convict.
Nasir Uddin, officer-in-charge of Kushtia Model Police Station, said Halim got killed during a raid around 2:45am when drug dealers opened fire on police.
Police retaliated and Halim's body was found on the spot after the "gunfight", he said.
Halim's father Selim Mondol, however, said his son was arrested several days ago from their village. OC Nasir refuted the claim.
In Jhenidah, Shailkupa police claimed suspected drug dealer Rafikul Islam, 36, was shot dead during an exchange of fire between two groups of drug peddlers near Jhenidah-Kushtia highway early yesterday.
A pistol, two bullets and 400 yaba pills were found at the scene, police claimed.
However, Rubel Hossain, brother-in-law of Rafikul, said several plainclothes men picked Rafikul up on Friday night from his home. The family had no information about him since then.
Meanwhile, Road Transport and Bridges Minister Obaidul Quader said no innocent person has so far been killed in the recent incidents of "gunfight".
Every one of them was a criminal, he said at a discussion at the Circuit House in Feni yesterday.
The drives would continue until the narcotics menace comes to a tolerable level and people are happy with it, said Quader, also AL general secretary.
Legal steps will be taken if any innocent person falls victim in the anti-drug operation, he added.