Victory day tribute: The legend of Jagatjyoti
It was sometime in mid-August of 1971.
The Pakistan occupation forces continued its atrocities in the then East Pakistan. In the Haor region encompassing Sunamganj, Habiganj, Kishoreganj and Netrakona, the marauding army was using the Sherpur-Ajmiriganj route on the Bheramohona River to supply arms and ammunition to different places.
As intelligence reached freedom fighters about one such consignment, a special squad of young guerrilla fighters was assigned to sabotage it.
An operation was designed; the route and place of attack were fixed. The fighters were to attach limpet mines to the hull of gunboats carrying one such consignment.
But their commander all of a sudden devised a new strategy.
Two poles were installed on the two banks of the river with a rope tied between them. Five mines were hung from it while a cordtex wire (fuse cable generally used in mining) full of plastic explosives was set up in place of the detonator.
A fleet of gunboats arrived there around 11:00am. As it neared the mine line, a rocket launcher shell was fired on the target and at the same time, the fuse of the mine series was set alight.
The result was tremendous. The gunboats blew up -- the mission was accomplished with minimum risk taken. The freedom fighters suffered no injuries. 
This was one of the remarkable operations the group carried out in the region. They were called Das Party, one of the militias which carried out unconventional and guerrilla warfare striking fear into a professional and well-equipped force like the Pakistan military.
The man who led Das Party was Jagatjyoti Das, a 22-year-old student of Sunamganj College.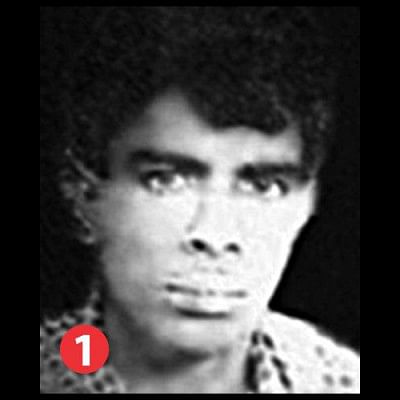 THE RISE OF A WARRIOR
Born in the remote Jolsukha village of Ajmiriganj upazila in Habiganj on April 26, 1949, Jagatjyoti was the youngest among three siblings. His father Jitendra Chandra Das was a mason and mother Harimoti Das was a housewife.
Daring since childhood, he received primary education in ME School and then enrolled at Ajmiriganj Bir Charan High School from where he completed his matriculation in the mid 60s.
He went to India for higher secondary education. There he learnt languages of several Indian states and got hands-on experience of arms and ammunition as he got in touch with some leftist rebels, according to his war-time aides.
"He [Jagatjyoti] was highly talented. His bravery was known to all. Everyone in the village believed that he would do something big in future," said Abdur Rashid, one of his childhood friends and a member of Das Party.
In front of Jagatjyoti's family house in Jolsukha, Rashid, now 78, shared the story of how his friend became a warrior and eventually led Das Party.
After completing higher secondary education in India, Jagatjyoti returned to his village and started teaching at a school. But the turbulent time and the socio-political situation of East Pakistan made him restless.
In the late 60s, Jagatjyoti got admitted to Sunamganj College and gradually got involved with left student body Chhatra Union. Rashid went to Jagannathpur of Sunamganj and lived in lodgings.
"But he [Jagatjyoti] would often come to visit me," he said.
Then the Liberation War began.
At the beginning of the war, Jagatjyoti took part in the looting of the armoury in Sunamganj, Rashid recalled.
FORMATION OF DAS PARTY
After the Pakistan army took Sunamganj town, freedom-loving people of the region started going to India for training.
The first batch comprising 114 aspirant fighters, mostly youths, from Sunamganj, Habiganj, Kishoreganj and Netrakona were sent to Shillong, the capital of Meghalaya. Jagatjyoti was among them.
There he met Elias Chowdhury, the man who would become his closest aide and second-in-command of Das Party because of his courage and skills in arms operation. He considered Elias his younger brother.
The batch took a 32-day intensive training in the hills and jungles of Shillong. Some of them were given special trainings on destroying structures and bridges and battle on the water fronts.
The group came back to the country and joined the war's Tekerhat sub-sector in Sunamganj, Elias told these correspondents in Jolsukha on Wednesday. 
Das Party was formed in July. It was tasked with freeing the entire Haor region in collaboration with other groups of freedom fighters. It would soon develop expertise in destroying cargo vessels and bridges and capturing enemy bases.
The guerrillas were also given a special assignment to block the movement of Pakistan army on river routes. "That's exactly what Das Party was doing successfully under the leadership of dada [Jagatjyoti]," said Elias, who was 18-year-old in 1971.
"Dada could speak several languages. He had all the qualities -- courage, intellect and wisdom -- that a leader should have. That's why the group was named after him," Elias went on.
"We fought until the end of the war," he added. "We had over a hundred members at the beginning but eventually it came down to 36 to 37."
The squad started its operation by sinking a cargo boat in the Kushiara River. It conducted around 40 operations, including Baniachang, Paharpur and Dirai-Shalla operations and attacks on Ajmiriganj and Jamalganj police stations.
"We had operations one after another. We used to feel bad when there was no war, when there was no rat-a-tat-tat or boom, boom," Elias said, as if he was seeing it all, as if he was in the middle of a war.
The Pakistan army had to stop its arms transportation on Dhaka-Sherpur route because of the activities of Das Party. Even there was an announcement on the radio, asking all not to use that route.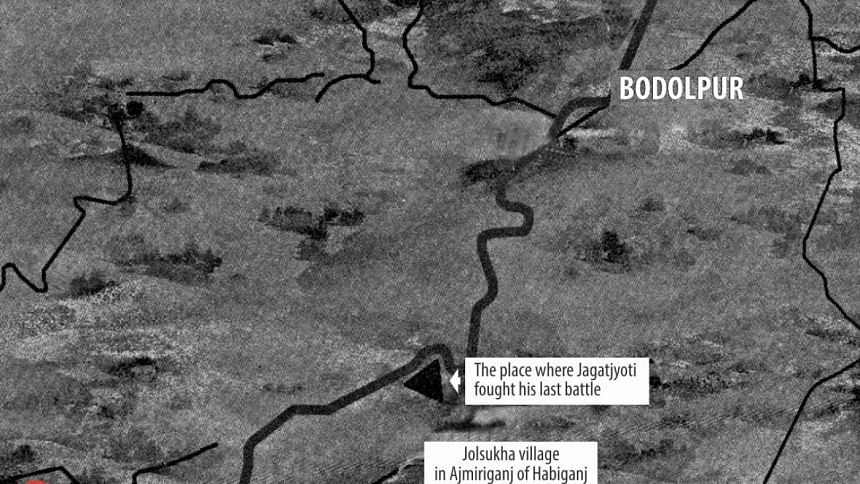 THE LAST BATTLE
In the first week of November, Das Party fought a three-day war in Sripur of Sunamganj's Tahirpur.
Its next mission was to destroy the electricity lines in Bahubal. For this special operation, he chose 42 fighters and went to Kalyanpur village in Khaliajhuri of Netrakona.
From there, Jagatjyoti, Elias, Rashid and other team members started for Bahubal by boats soon after dawn broke on November 16.
Around 8:00am, they reached Bodolpur union office. "There, a person told me that some razakars were collecting tolls from fishermen," Elias said.
Hearing it, Jagatjyoti instantly ordered an attack on the razakars' boats. The guerrillas started advancing towards the collaborators, firing incessantly, but some of the enemies managed to escape by a boat while some were shot dead, according to one version. 
Jagatjyoti and 13 of his men started chasing them and reached Nowagaon, a village near Jolsukha, leaving other Das Party members behind as a backup force.
The razakars anchored the boat and took a dried wetland to sneak into Jolsukha. "It was a trap and we could sense that," Eilias said.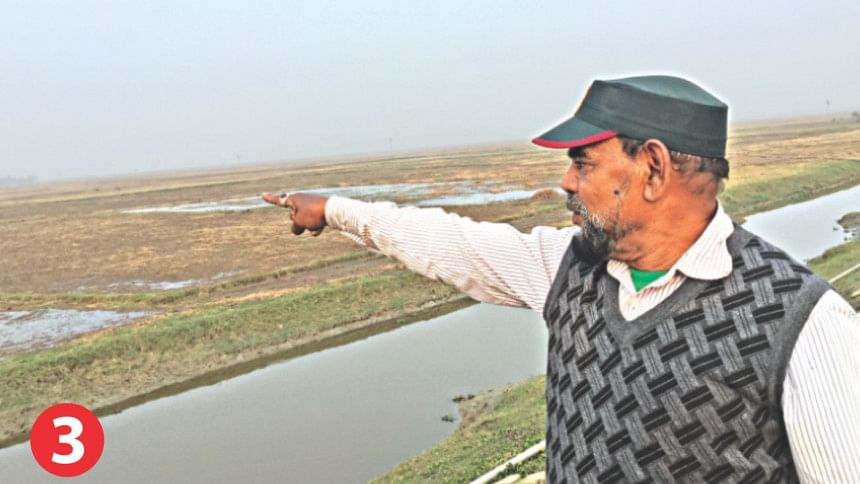 Finding none of the fleeing collaborators, Jagatjyoti and his men started heading back. As they moved towards their boats, they heard fires of Chinese rifles, which Pakistan soldiers used during the 1971 war.
Reaching near the bank of the river, they saw the Pakistan army on gunboats taking positions from three sides -- Ajmiriganj, Shalla and Markuli.
They also heard sounds of gunshots coming from Bodolpur side. A Fokker plane was hovering overhead.
Jagatjyoti and other freedom fighters were trapped in the middle of the dried wetland, near the bank of a tributary of Bheramohona. 
Then began a fierce battle.
"Get them all. Don't spare a single Pak army," Jagatjyoti told his comrades and continued to motivate them.
The fight escalated gradually.
The other members of Das Party who had stayed at Bodolpur could not come to help Jagatjyoti's group as another band of Pakistan army kept them busy by launching attacks.
Around 2:30pm, a bullet hit Elias in the left side of his chest. It went through his body without damaging his bones or any vital organ. "I told dada that I am injured."
Jagatjyoti took off the red scarf from Elias' head and used it to stop the bleeding and asked, "Are you going to die or live?"
Elias replied, "There is a chance I will live."
"Keep fighting then," said Jagatjyoti.
At one stage of the long battle, he inquired about the stock. Elias said they will be able to continue the fight till the sunset.
With time passing by, Das Party was losing its men. Both Jagatjyoti and Elias asked their co-fighters to go to safety but the duo continued fighting.
Moments before the sunset, a bullet hit Jagatjyoti.
"Ami Jaiga [I'm leaving]," Jagatjyoti managed to utter as he gasped for last breath.
"My dada was no more," Elias said.
Elias somehow buried the motionless body of his commander in the mud. With blood rolling down from his chest, he started for a nearby village with Jagatjyoti's light machine gun.
Reaching there, he found his comrades and informed them about Jagatjyoti's fate.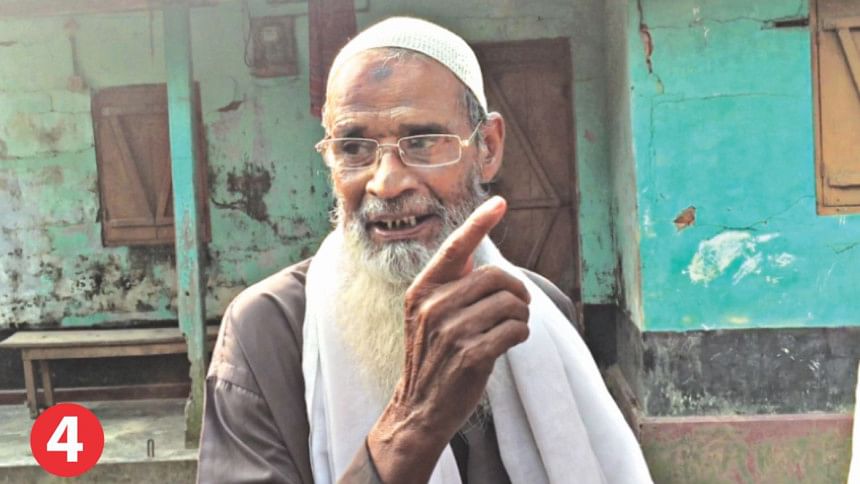 The battle claimed lives of three to four from Das Party and 12 to 13 from the enemy side, said Elias.   
The next day, local razakars found Jagatjyoti's body. They dragged it to Jolsukha. They also brought his aged parents to see their dead son before setting fire to their house.
The collaborators, cheering, took the body to Ajmiriganj on a boat. Then they tied it to an electricity pole at Ajmiriganj Bazar. They also called a photographer and made him take a picture.
The body was then dumped in the river.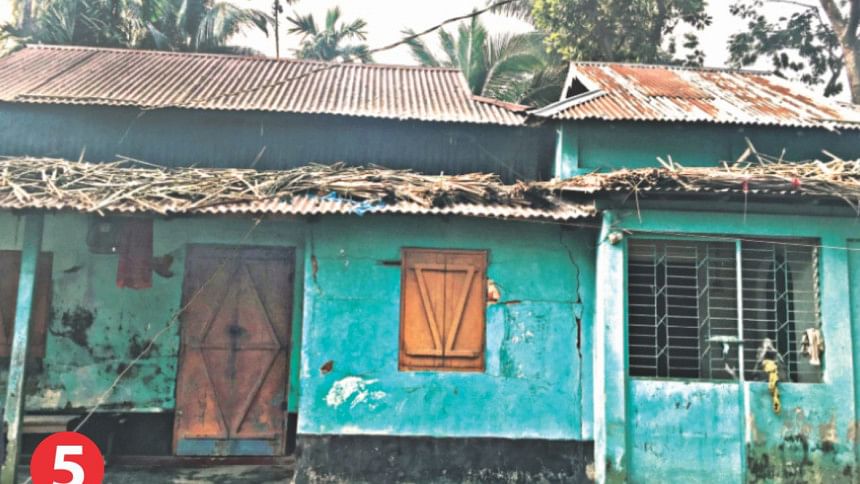 After the independence, the freedom fighter was awarded Bir Bikram, the third highest gallantry award in Bangladesh.
Forty-six years have gone by and many still don't know about the valiant war hero. There is still no memorial whatsoever in his village. Some local youths, however, set up a library after his name. There is another library built in Sunamganj in his memory.
[Acknowledgement: Apurba Sharma, writer of Ananya Muktijjodha Jagatjyoti, and Hasan Murshed, writer of Das Partir Khoje]