Keep judiciary free of political influence, chief justice urges on last working day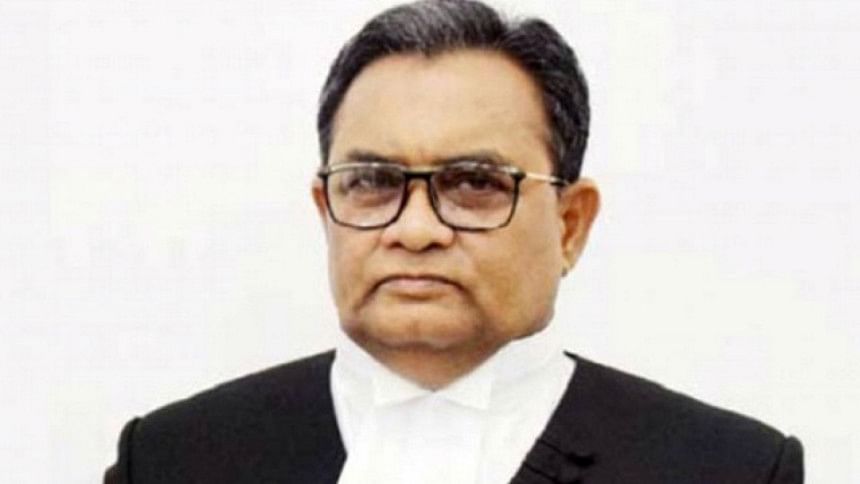 Chief Justice Hasan Foez Siddique today urged all to keep the judiciary free of political influence.
He made the call at a farewell reception held on the last working day of his tenure as the 23rd Chief Justice of Bangladesh.
The chief justice said the judiciary is the protector of the fundamental rights of the people. It is also the protector of the constitution, he said.
Therefore, judges have to be brave and just. If the judiciary fails or deviates from the impartial application of the law, the state and citizens are bound to suffer, said the chief justice.
Independence of the judiciary is essential for the development of true participatory democracy, preservation of the rule of law, ensuring the rights of weaker sections of society, and establishing social justice, he added.
Urging to make sure that the judiciary be free of political influence, the Chief Justice said, "It is the responsibility of judges, lawyers and every responsible citizen of the state to protect the judiciary from social, economic and political influences.
"If we, you, all of us fail to fulfil that duty, every citizen will face a difficult time.
"It is not good for the judiciary if the political divide crosses the road and comes towards the court. We have to remember that division and disagreement among lawyers and their reactions affect the judiciary.
"The great spirit with which our constitution was framed, we all have a great national responsibility towards that. We must ensure that all the laws and all legal activities of the country reflect the constitutional spirit. People want peace, but we still have a long way to go for complete peace," the chief justice said.
The chief justice is retiring on September 25. However, today was his last working day. As per tradition, he was given a farewell reception at 10:30am. The farewell reception was held in the Appellate Division's courtroom-1 of the Supreme Court.
Supreme Court Bar Association President Momtaz Uddin Fakir and Secretary Abdun Noor Dulal and Attorney General AM Amin Uddin on behalf of the Attorney General's Office, gave the reception.
All the judges and lawyers of the Appellate Division and the High Court Division of the Supreme Court were present on the occasion.