5 most stylish footballers playing at the World Cup 2022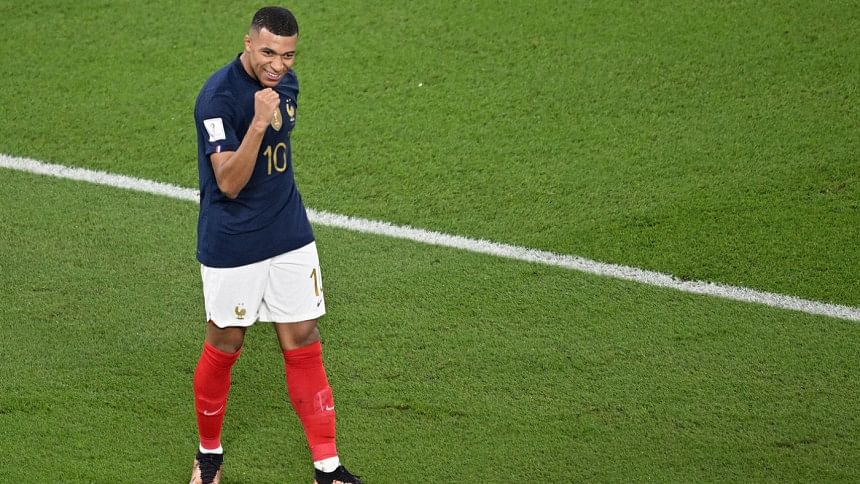 The game of football is a class apart, and so are some of the players — not just in terms of their athletic prowess while playing the game, but also in their fashion game — they stand apart. Some have a formal style, some prefer casual, and some straight up flamboyant.
Here is a look at the top most stylish football players who are playing in the FIFA World Cup this season.
Cristiano Ronaldo stealing the show with formals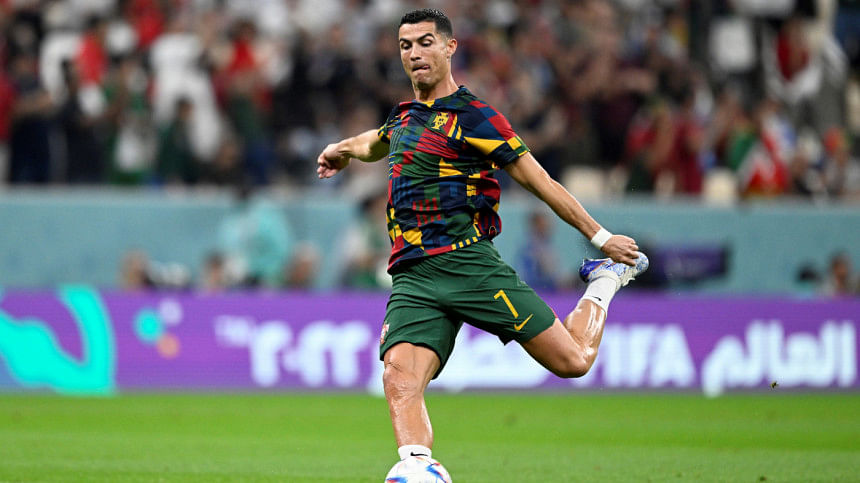 Cristiano Ronaldo has not only blessed the football field with his magnificent playing skills but also graced the covers of magazines and red-carpet events in the most exclusive formal attires. Ronaldo is mostly seen sporting bold colour suits and tailored jackets, and some of his favourite luxury brands include Louis Vuitton, Prada, and Hermès.
 From being spotted outside a restaurant in a tan wool coat to match his beige suede Chelsea boots; the time when he attended an award ceremony wearing a printed three-piece paired with black patent leather dress shoes to match his son's; to stunning the crowd with bold choices of colours for suits such as royal blue and bright red — there is hardly a formal look Ronaldo could not pull off.
Neymar rocking casual looks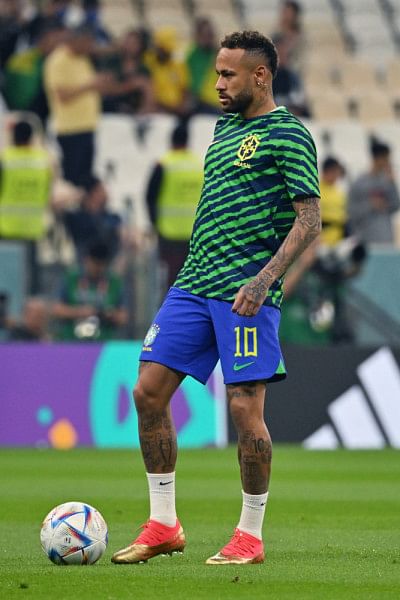 We all know Neymar for his energetic performance on the field, but he is also well-known for his causal styles. He puts as much flare into his fashion choices as he does on his work at the pitch. Whether he is dressed in a shiny black snakeskin biker jacket, a vibrant red bomber jacket, or just sporting casual ripped denim – he surely knows how to utilise his exquisite wardrobe.
 Being a fan of the French fashion house Balmain, we cannot get over the time he looked slick wearing head-to-toe black and glossy animal skins. Or the time he rocked a double-denim look accessorised with a bandana. Neymar's street style is an inspiration to many youngsters out there who look up to him as a fashion icon.
Serge Gnabry standing out of the crowd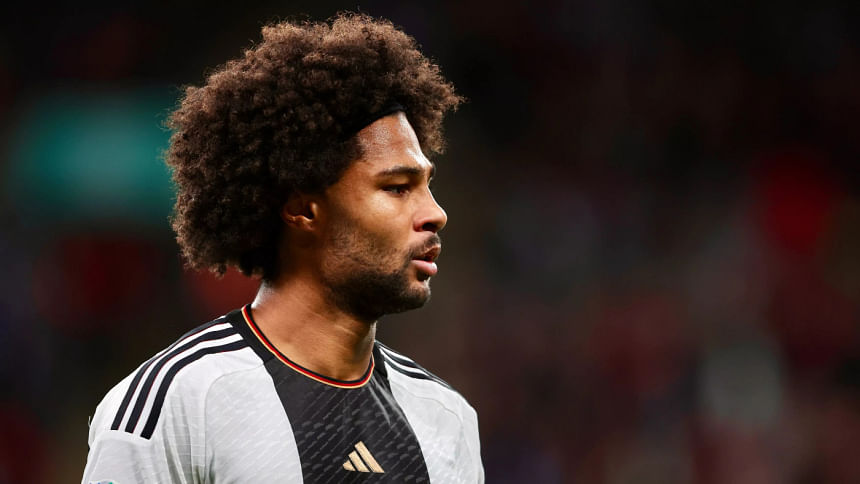 Serge Gnabry has earned the title of being one of the most stylish footballers in the world, who made headlines not only for his playing style, but also his fashion choice. He prefers dressing atypically that sets him apart from the rest. Apart from his outlandish outfits, he adds jewellery and accoutrements to uplift the overall look.
 Gnabry likes Prada, loves the style of Rick Owens, and reveres that of A$AP Rocky, but he has created a unique style of his own. His vision of fashion has always been about standing out. One of his standout looks was bright blue trackpants paired with a beige pullover hoodie, accessorised with a baseball hat and sunglasses. Another look that we recall to this day was the off-white track pants paired with a red hoodie, a lanyard, and beanie for accessories, along with a pair of metallic red Air Jordans.  
Kylian Mbappé nailing the Indie style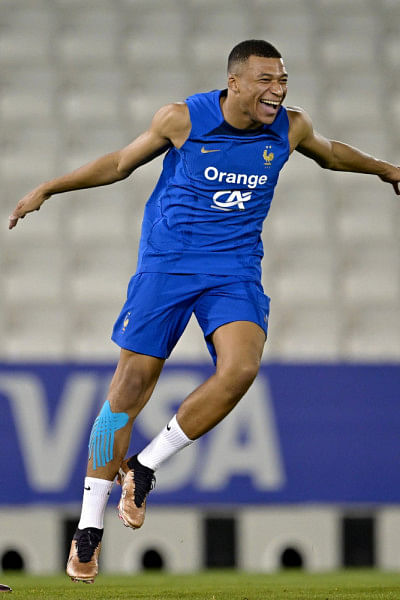 It is difficult to find a second individual who does athleisure right without looking like every other person who works out or plays a sport other than Mbappé. Not only has he established himself as one of the most promising players in football history, but Mbappé is also deemed a modern-day fashion icon.
 His personal style mostly consists of tracksuits, sporty hoodies, and parkas. White-kicks and baseball hats are his wardrobe essentials that he pairs with pieces that define sports-luxe. Being a big fan of Nike, Mbappé mostly prefers a sportsy, casual look. His statement style is sportswear and there is always a hint of it in all his attires, mostly by accessorising with trainers and caps. 
Bold and unconventional Vini Jr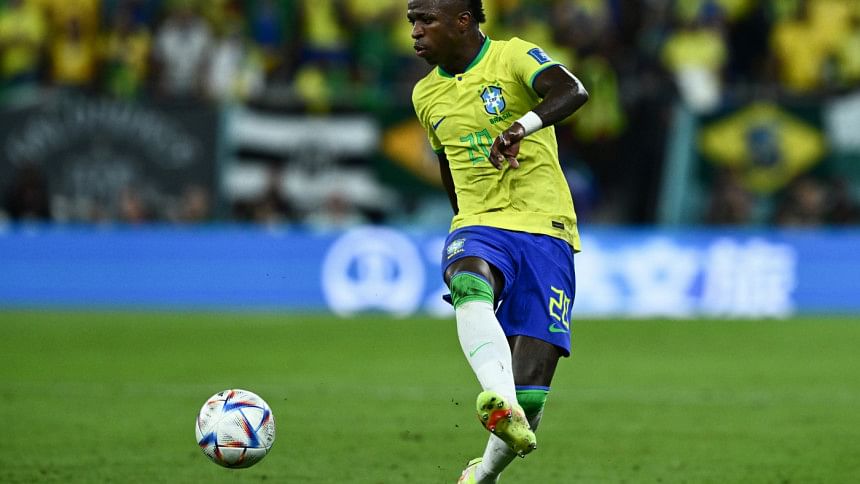 Vini has played several games and won numerous accolades, but in recent times, he is gaining fame for his unconventional and bold dressing sense. One's personal fashion choice is a form of expression and Vini's style is not the stereotypical one, rather, it is what makes him set himself apart.
 Comfort is an aspect Vini prioritises when picking his outfits, so the feel-good factor is a must, of which his leisurely choice of attire is a testament. He is often seen donning comfortable hoodies, t-shirts, and jackets. A pop of colour with plains, modern tailoring, and slight sprinkling of streetwear — that is how we would describe his style statement.