All the allure of body jewellery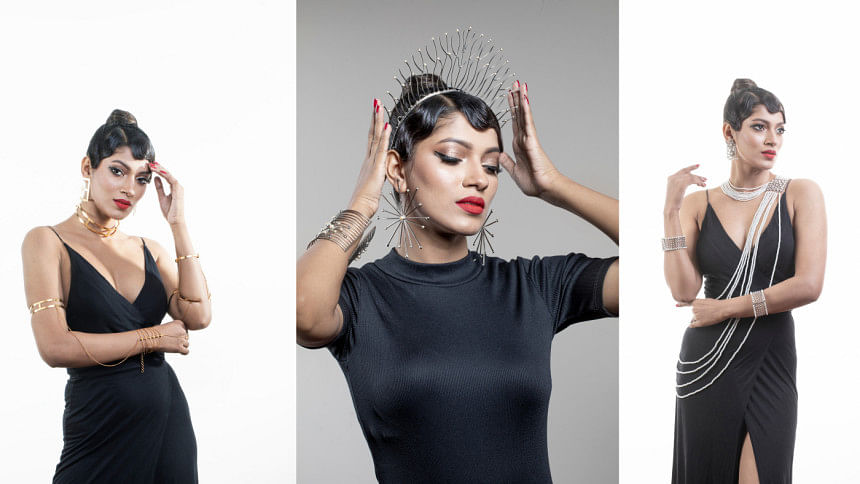 Since the beginning of time, the human body has captivated and intrigued mankind. It has been a continuous source of exploration, discovery, innovation, and inspiration. Our bodies are our lifelong home; in it, we live from the moment we are born till we die. It grows with us, keeps us safe and sound from the elements, and ages with us as life goes on. Hence, our obsession to adorn it, celebrate it is deeply rooted in our psyche. Jewellery for the body is perhaps our most ostentatious, obvious way of showing our love and gratitude towards our bodies! A slinky chain around the waist, an armlet on the upper arm aren't modern style statements, but have been worn by men and women since ancient times.
In fact, experts believe that jewellery has been used to adorn bodies for over 5,000 years. Earliest recorded data indicates that body piercing with the intent to wear jewellery has been found on mummies of Egypt, and various other cultures, namely South America, and India among the most prominent. These piercings represented one's tribal allegiance and acted as identification.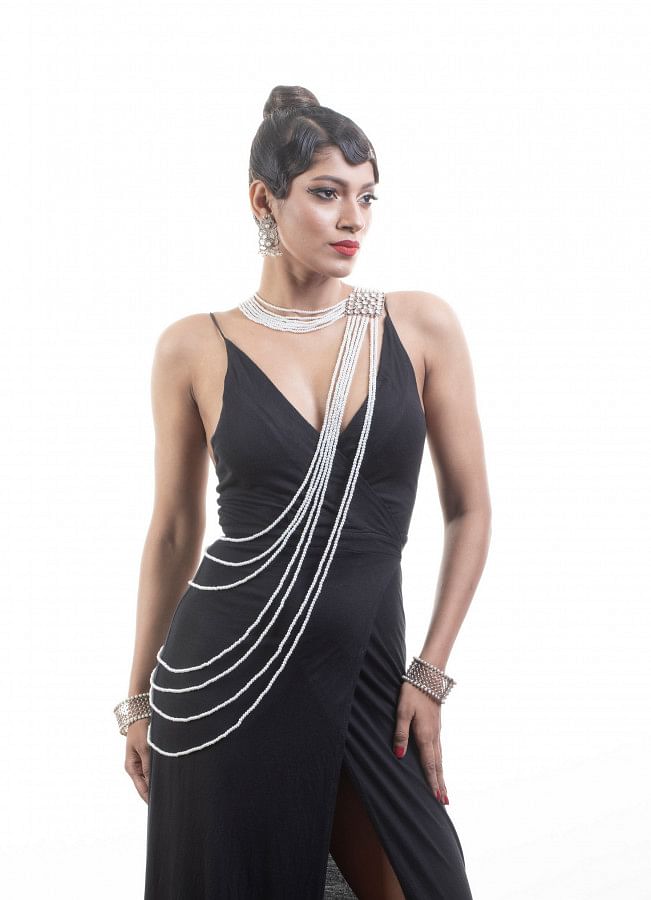 Fast forward to modern times, body jewellery has been more popular than ever right now. They were all the rage during the late 90's and early 2000's when belly chains, pierced navels and multiple ear piercings were sported proudly by celebrities, in turn, influencing street style tremendously. Prior to the advent of social media, when television and magazines were the bearers of fashionable tidings, teenagers would copy their favourite celebrities such as Christina Aguilera, who proudly sported 12 piercings during the height of her fame! During that era, when audaciously low-rise jeans and crop tops ruled the runways and streets, belly chains, and body harnesses were the hottest jewelleries to wear!
While Aguilera's daring versions may not be everyone's first choice, modern versions of body jewellery are stylish, sleek and elegant. Think of a wispy cuff connected to a ring with a chain bejewelled with small rhinestones. Simple yet stunning, it will have your wrists glinting ever so delightfully. Or a belly chain with small bells worn on the waist over your chiffon sari. Sensual yet subtle, it can be a real treat to your confidence! A cape fashioned out of rice pearl strings will look absolutely stunning on a simple black dress or a cocktail sari even, making you the star of the party. If you are unsure how to style that backless dress hanging in your closet for ages, turn a long chain on its heels and let it hang on the back and voila! It will turn heads and how!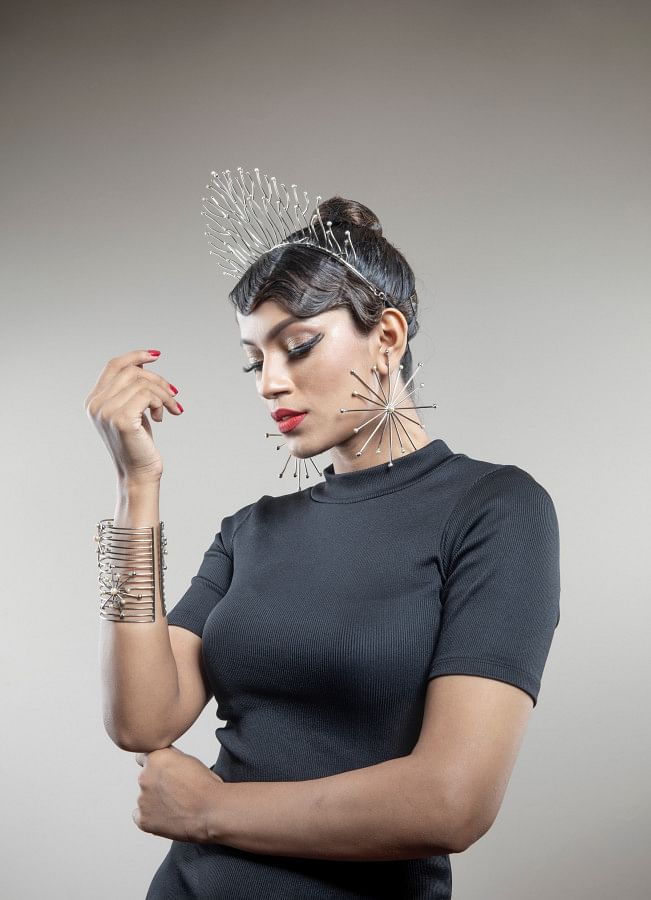 Armlets are another fabulous jewellery that adorns one's body in the best possible way. Sexy yet chic, an armlet with chains, pearls or stones dangling will look fantastic. Cuffs with delicate finger harness are beautiful and show your hands off. Another option is the waist chain. Rows of chains embellished with sparkling stones hug your curves seductively, making you look irresistible! It can be worn on its own or over a low-rise skirt or sari. So, go on, embrace your inner diva and beautify your body with body jewellery!
Model: Surjo
Jewellery: 6 Yards Story
Styling: Sonia Yeasmin Isha
MUA: Sumon Rahat