Rules for wearing plaid pants!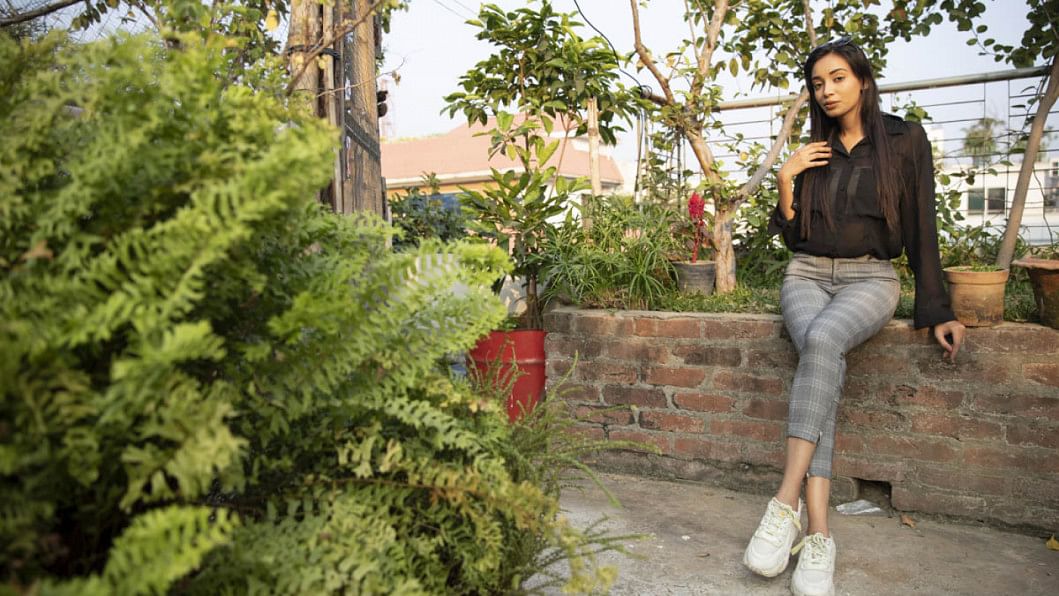 What is one outfit choice with which you can rock both looks – casual and formal? Plaid pants or trousers are a fun yet polished approach to making your style statement be used on almost any occasion – a hangout with friends, a formal dinner with colleagues, everyday work wear, or casual streetwear.
Plaid pants have been around for a while and have a reputation for making the wearer look smart and preppy. These tartan-patterned trousers bring an edge to your look whether you opt for a funky colourful get-up or rather stick to a subdued, retro look.
Plain, monochromatic plaid pants are suitable for formal occasions and bright, printed ones are more befitting for casual days. The versatility of these pants makes them a must-have for any wardrobe, especially a capsule wardrobe, as you can mix and match them in so many ways.
For a casual look, tuck your tee into your plaid pants for an effortlessly stylish demeanour. Bright, bold and subtle hues – they go with everything, but solid colours make the whole look stand out. To turn the same look into something rather hip, you can opt for a graphic t-shirt instead.
For a more formal ensemble, offset your plaid pants with a tucked-in, button-down white shirt to exude a neat and smart vibe that screams confidence. To elevate this look, put on a blazer that matches the colour of your pants to bring the outfit together. Or look bold by wearing the same print for your blazer as your plaid pants and steal the show.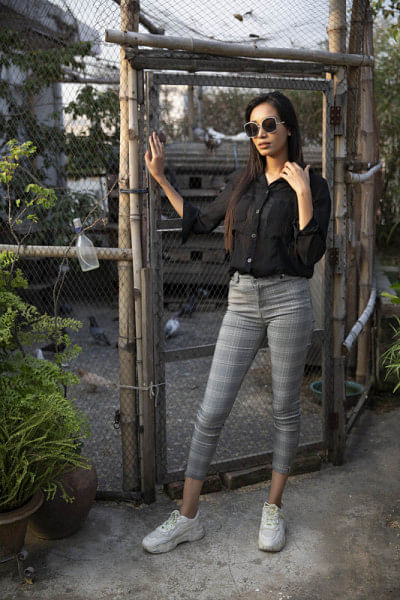 Although plaid pants can be worn all year round, utilize the season of amber hues and chilly temperatures to create a dashing winter ensemble. While you enjoy the comfortable Dhaka wintry weather, slip into a cable knit or oversized sweater to embrace the season. Blend in with the season with shades of brown, red, and orange, and let your plaid pants give you the look you desire.
For the cooler days, you can go for an edgy look by wearing your plaid pants with a t-shirt along with a leather or denim jacket. Ladies, if you are looking for the perfect pair of pants to couple that statement top with, look no further because there is hardly anything a plaid cannot uplift – if paired correctly.    
These unisex pants complete men's wardrobe as much as they do a girl's – maybe more because for men, they never really left the menswear canon and are a constant. Pair them up with a t-shirt and jacket and you will be ready for that date night. Or with a vintage sweater this season, you will be ready in no time for an informal brunch. 
Whichever way you choose to style your plaid pants, you should find the right size and silhouette that suits your body type, because it is not a one-size-fits-all. Also, accessorise sensibly and bring out the inner fashionista in you, as they play a vital role in making or breaking the whole look.
Your choice of shoes and bags also plays an essential role to give you that off-the-clock fashion thrill you desire. Heels, sneakers, closed-toe shoes, or loafers – opt for what goes best with your overall attire.
If you are all about exuding a clean and preppy look, then plaid pants are the way to go. They will let you stand out from the crowd and be yourself – fashionably and comfortably.   
Model: Proma