Stylish and comfortable shoes from Bata this Eid
For many decades now, Bata has been our go-to store for comfortable shoes, and this Eid is no different. Celebrating the festival of Eid, Bata brings to you over 600 new stunning designs to choose from, which perfectly combine style and comfort.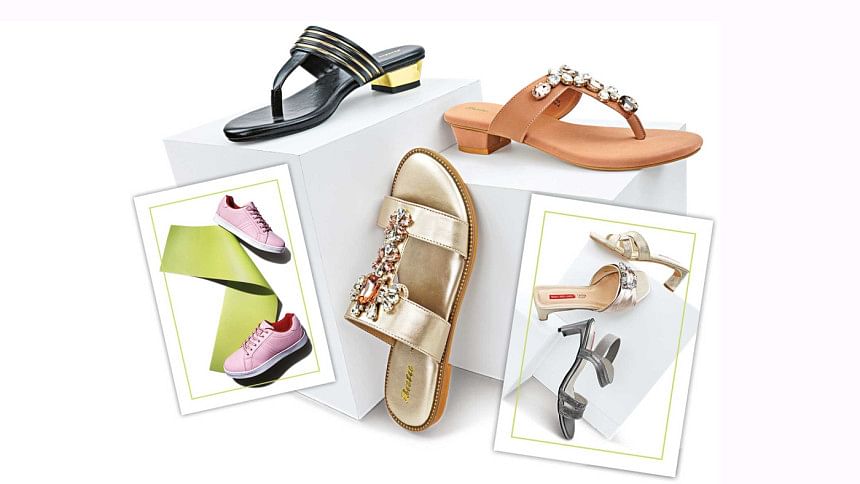 These designs have been created keeping the wearer's comfort in mind, so that you can comfortably move around in Bata shoes for hours without facing any sort of distress. Taking this aspect up a notch, Bata shoes come geared with technological advances that create the perfect comfortable wear.
Memory foam is one such feature that ensures superior comfort by giving the wearer 50 percent more comfort than ordinary shoes. With memory foam, weight is distributed across the entire foot, lessening pressure from the heel and ball of the foot, so that you can stand or walk around for lengthy hours comfortably.
Bata also understands the woes of people with foot problem, such as flat foot syndrome. To combat this issue, Bata gears their shoes with Ortholite cushioning. With this feature, strain that arises from having flatfoot is reduced vastly, providing absolute ease.
One problem that arises with wearing shoes for long periods is the growth of bacteria. As our feet create moist environments, it becomes the breeding ground for bacteria. Luckily, Bata takes this into consideration and has introduced life technology which has anti-bacterial properties. So, you may stroll around worry-free knowing that your feet are as hygienic as they can be.
All these features that are incorporated make the shoes remarkably comfortable, without compromising style. Walk into a Bata store and you will find something for every member of the family, whether it is for children, elderly, men or women. Walk around town in glamorous shoes from Bata as an urban fashionista this Eid.
Anyone can choose from a wide array of sandals, heels, sports shoes, casual and formal shoes in a variety of colours and designs. Alongside having over 230 physical stores across the country, the newly launched 600+ designs along with shoes from previous collections makes the website of Bata (https://www.batabd.com/) the largest online shoe store of the country, which contains over 2000 designs in total from across 16 brands.
The website is functionally organised with sections to choose from men, women, children, and accessories. You can also choose to filter according to your requirements of colour, size, and price. Bata also provides options for gift vouchers that can be redeemed at any Bata outlet.  
In celebration of Eid, Bata is also providing some special discounts that are available upon online purchases only. A 25 percent flash deal is available during the weekends along with up to 60 percent general discounts for Eid. Buyers can also get free home delivery for any purchase above Tk. 400. Furthermore, there is cashback offer for payment via bKash, Nagad, and BRAC Bank for both online and retail outlet purchases.
Despite all these lucrative offers, the range of shoes in Bata are priced very reasonably, in a range that offers something for everyone. Gents can find shoes within a range of Tk 1299 – Tk 12999 and females can choose from a wide range of simple and exclusive shoes within Tk 799 – Tk 7999. Whereas for children, the price range varies from Tk 399 – Tk 2999.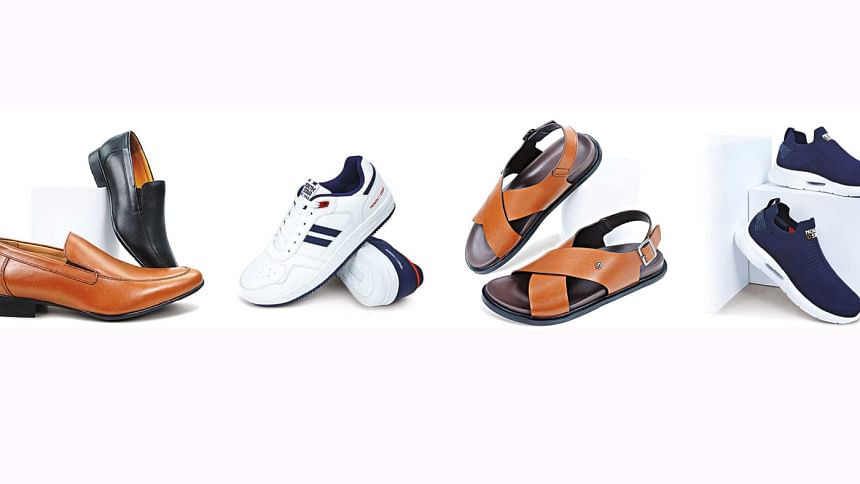 You can choose to shop from any Bata outlet across the country where the Eid collection now stands as the highlight of every store, or you may opt to purchase from their website that offers options for easy online payment along with exclusive discounts, giving you a seamless shopping experience.       
 When you are in a dilemma between style and comfort, Bata is the way to go. Not only are the shoes of Bata trendy and fashionable, they are also budget friendly and geared with technological advancements that shall give you utmost comfort, so that you can enjoy the best of both worlds. This Eid, grab your pair of shoes from Bata and add flair to your overall ensemble.   
Essentials:
Website: https://www.batabd.com/ 
Facebook: https://www.facebook.com/batabangladesh/
Instagram: https://www.instagram.com/batabangladesh/
Photo: Bata