Kishwar Chowdhury: Discussing life, food, cookbook and her latest collaborations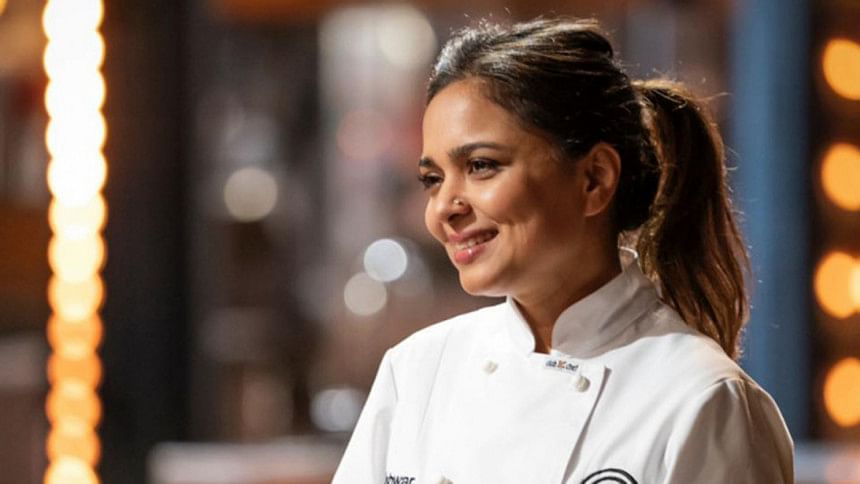 Having both sides of East and West Bengal at home, Kishwar Chowdhury was able to broaden her palette. Her father, who's from Bikrampur, is someone she describes as a 'wholesome and hearty cook.' Hence, neharis, biriyanis and bhunas remained his M O in the kitchen. Through her mother, who's from Burdwan, she was introduced to meals that required light and delicate ingredients. "Growing up with my father's Nawabi, Bengal-Mughal inspired dishes and my mother's lighter dishes, we really had the best of Bengal at home." 
Needless to say, every meal that Kishwar plated up on TV was a reflection of this familiarisation with food. By popularising the kichuri, khashir rezala, kala bhuna, on Masterchef Australia, she has been lauded for putting Bengali cuisine on the map. "I didn't try to change the look and style of those dishes; it is what it is and I was bold about it. But for another challenge, I decided to take a mishti paan and turn it on its head to make it into a fine dining dessert. So, it was about inventing something quirky to ignite people's passions into trying something they usually wouldn't."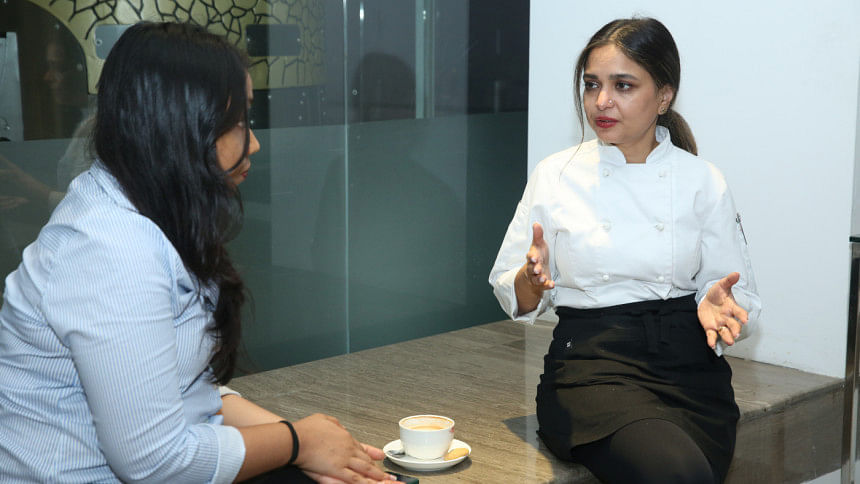 Being someone who continues to explore different cuisines, she believes that our deshi cuisine and the food and the hospitality industry holds a lot of promises, locally and beyond borders. She feels that if equipped with the right skills and knowledge, more Bangladeshis can forge a successful career in this arena. The second runner up of Masterchef Australia season 13 returned to Bangladesh, only this time around, she's here with a different entourage.
"This visit is with the Western Australian government and the trade commission. I've done similar programmes in India with the Australian government, so it's really exciting to be representing my own country, which is particularly close to my heart." Kishwar feels that the arts are a subject which can only be mastered if people have the passion, drive and a natural flair for it. "In this part of the world, we generally push our children to study things like maths or engineering. There are countries where you need a Bachelor's of Science before you can enrol into the culinary arts. Hence, I think being a chef really is scientific as it does have a strong mathematical base."
According to Kishwar, it's necessary for people to step out of the boxes of being a doctor or engineer, and exploring such niche fields as it's going to change the way we compete and perform in this industry. "I think we need Bangladeshis to come into the hospitality management field to make a mark." In this context, she highlights that universities in Western Australia offer TAFE and technical courses. So, when it comes to this particular industry such as chef's fields, there are certifications like diplomas for pastry chefs. "It has everything you need to be globally competitive and employable. Moreover, Western Australian universities are amongst the top ranked in the world and it's a fantastic place to study. I think between Bangladesh and Western Australia, there's a strong synergy, not to mention the two hours' time difference. In comparison to a lot of countries, Western Australia has the facilities to accommodate Bangladeshis for higher studies without being that far away."
Kishwar addresses that knowledge is power — and balance of power or gender equality can only happen if women are enabled to enrol into programmes to get their technical degrees in order to qualify as chefs. "When we talk about women cooking, we typically assume them to be just regular home cooks. Hence, by mobilising Bangladeshi women to do these courses in Western Australia, it would really change how they function in the country. It's important to have the skillset where you can say, 'I can be the Head Pastry Chef or an Executive Sous-Chef' someday. Being equipped with knowledge is what's going to change this industry."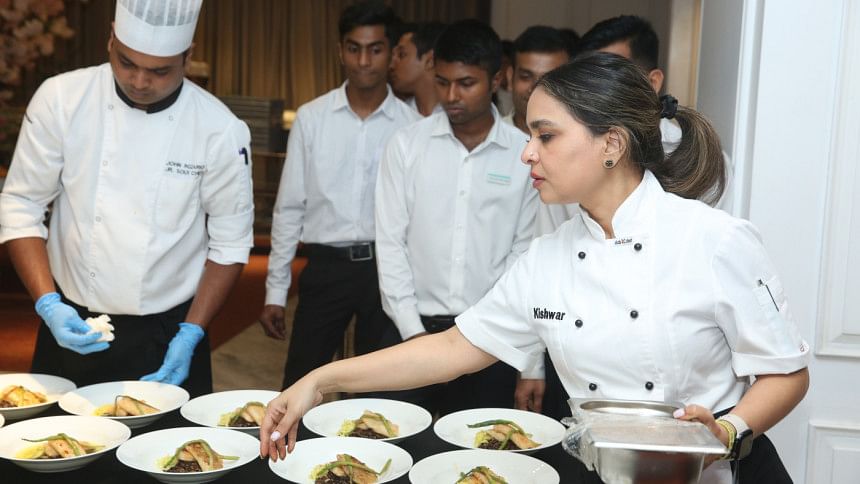 Beyond her engagements in Bangladesh, she looks forward to a few projects that she has in the pipeline. This includes collaborating with international chefs from different countries and culinary identities to create exciting dinners. On 2 June, Kishwar participated in showcasing produce from Western Australia at Le Meridien Dhaka. "I like visiting Bangladesh during this time, because I love eating black plum (jaam) and this season is very short and the fruit is something you can't find in other places. It's like taking the best of what's available here and marrying that with Western Australian produce."   
On the side of her collaborations, Kishwar is working on her cookbook. In it, she challenges the idea that people in South-Asia just have really heavy curries or complex meals by showing that Bengali's do eat very fresh, light and fragrant foods — and she's thrilled to share this with the world. As our conversation slowly comes to an end, we asked how deshi cuisine can be marketed better locally and across the sphere, with Kishwar's concluding remarks, saying, "I think it's important to have a sense of pride in our own culture and identity in order to present who we are and what we are to the rest of the world."