All Time Croissant: Your companion for every occasion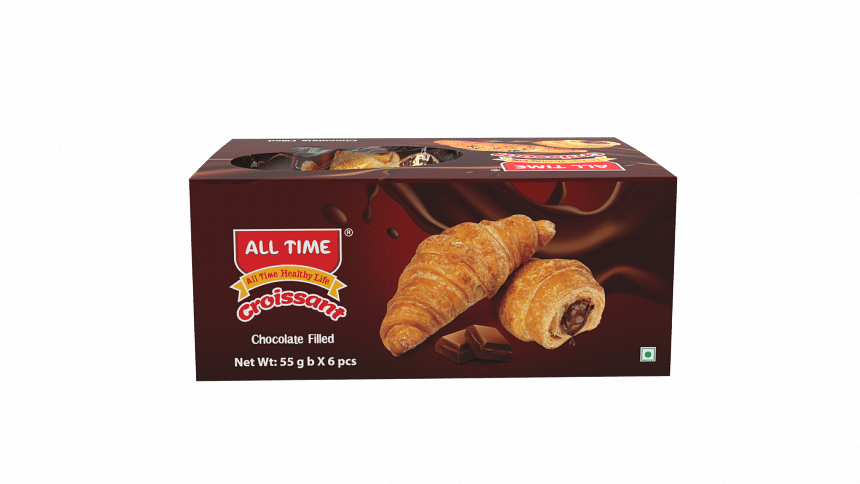 As our preference for food is slowly taking a foreign route, croissants are gaining popularity among the urban populace. A croissant is a delicacy that our local tastebuds have come to enjoy. Bakeries all around the city now offer this popular food. 
But, how do you meet your cravings for croissants any time of the day when it is not possible to order from a bakery? All Time, which is always coming up with new and delicious products, has the perfect answer with their newest addition – All Time Chocolate Croissant. This is the first-of-its-kind instant packaged croissant in Bangladesh! 
Ever imagined that we will be able to consume a premium product such as a chocolate croissant in a packaged form? All Time Croissant has made it possible! Priced at only Tk 30 per piece, it is also available in a box of six that costs Tk 180. Most importantly, it is readily available at your nearest store, just like bread and buns.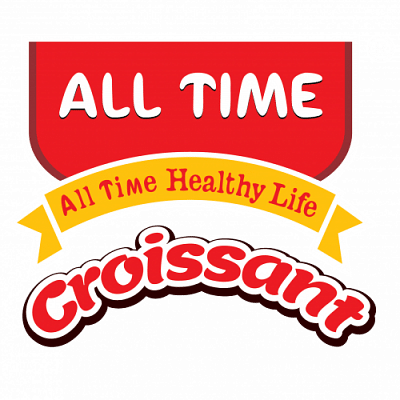 Every bite speaks of the top-notch quality ingredients used. The croissant has the perfect amount of thick, decadent chocolate, and it does not use any artificial flavouring; only pure chocolate is used in its making. 
This tasty snack can be your everyday companion and is suitable for a light meal at any time of the day. When you are jamming with your friends, having a great time playing the guitar, and friends singing along, whether it is at your university campus where memories are weaved or at the rooftop of your friend's place where the world comes down to nothingness, All Time Croissant can be your snacking partner. 
On the nights when you stay up late, study alone and suddenly get those hunger pangs; when you are not in the mood to cook a quick meal and your fridge is also mostly empty — All Time Croissant can be your study partner. Even in those group study sessions when everyone is engaged in studying together, a quick bite equals All Time Croissant.
During your adda with friends when you are chilling and lounging, a time when you forget about all your problems in life and let the good times roll, All Time Croissant can be your companion while you make the best memories of your lifetime. In your stressful days at university when you have back-to-back classes, exams, and presentations, and cannot spare a break for lunch, All Time Croissant can be a filling meal instead.
Even during breakfast with the family or at your tea parties, and get-togethers when you are in search of a snack that is readily available yet premium and something that everyone will enjoy, All Time Croissant is the way to go. Apart from cosy tea parties, in your adventurous trips far away with friends and buddies, All Time Croissant, which is easy to carry and can be preserved without a refrigerator can be your go-to snack.    
All Time Croissant is not just a snack; it can light up any and every occasion. It can be your study partner on those lonely nights when you are studying alone racing to meet deadlines or during those playful parties when you are having the best time with great companions – All Time Croissant can be the perfect snack on these occasions.
All Time Croissant is a product from the trusted house of All Time, which ensures their products are safe to consume and there are no elements that are inappropriate for consumption or harmful to health. It is a brand that can be relied upon for daily consumption, and with this seal of trust gained from consumers, All Time continues to introduce new products such as All Time Chocolate Croissant.