Bata welcomes everyone to the celebration of style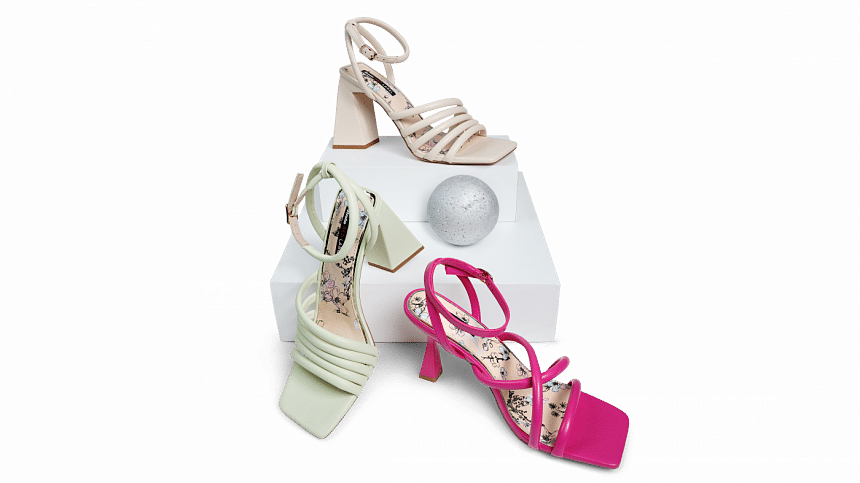 Thirty days of Ramadan with fasting and devotion culminate into Eid celebrations where everyone puts on their best attires and of course, the best pair of shoes. Bata has always been an integral part of Eid celebrations and this year too it's no different. Only considering the festive time, Bata launched the new "Red Collection" which is all about style and trend.
The new Bata Red Collection has a wide selection of trendy shoes for both men and women. Considering the style need of women, closed pumps, platform and high heels, comfortable flats in vibrant colours have been included in this collection.
Stone embellishments and ornamented designs with floral printed insole have also been made part of the New Bata Red collection which will surely attract the ladies. Men have the option to choose dress shoes, moccasins, casuals, and sneakers from this collection to make a fashionable appearance on Eid day. Apart from the Red Collection, Bata is also offering other exclusive new designs featuring style and comfort on this festive occasion.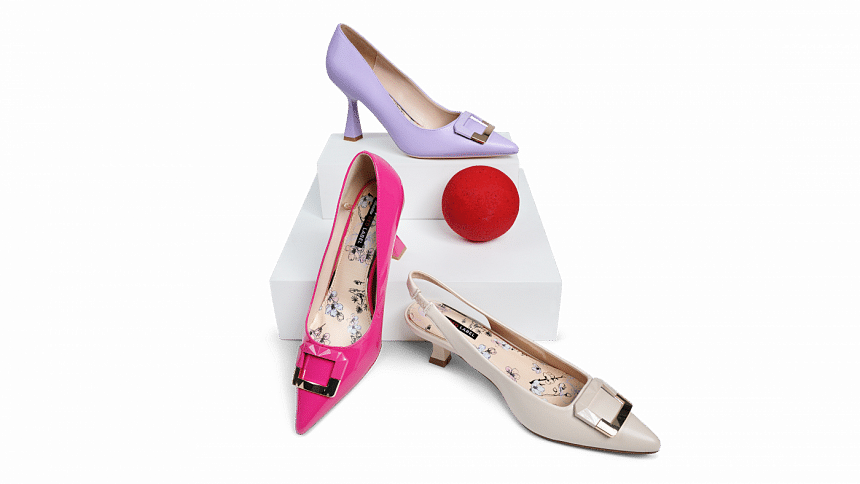 Trendy shoes with modern technologies have been introduced by Bata. Memory foam is one of these technologies, which provides 50 per cent more comfort and durability. Another technology that gives optimum comfort, especially for people with fallen arches, is ortholite cushioning. The addition of life technology, which aids in the shoes' antibacterial properties, as well as a trendy style with a lightweight feature, make these shoes the ultimate fashion choice.
Bata is a brand for all and so there is something everyone can afford. The price range for men's shoes is between Tk 799 – Tk 14,999, women's shoes range from Tk 599 – Tk 9,999, and children's shoes range from Tk 599 – Tk 3,499.
Bata is offering cashback and coupons for consumers in different payment getaways/platforms like bank cards and mobile wallets.
The leading footwear brand, Bata has established a strong presence in the online sphere as Batabd.com. With over 2,500 unique designs and a selection of 600+ newly dropped styles especially for this Eid, Batabd.com boasts exciting weekly flash deals of 25 per cent off, discounts of up to 50 per cent, and free shipping catering to the increasing demands of online customers.
Bata's creative integration between style and comfort allows the consumers to be stylish and comfortable altogether. Bata's vast and diverse product range makes it the most loved brand in the country and as such the first choice for consumers.