Hawa sari, t-shirts and merchandise: secret behind the fascination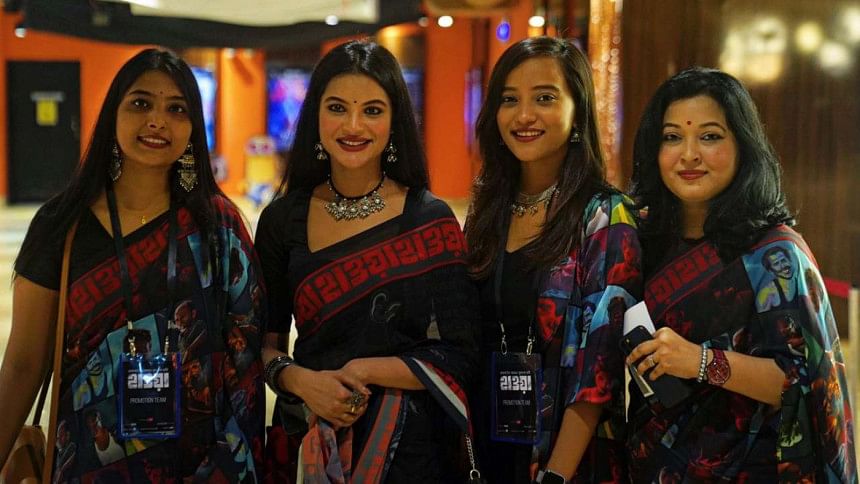 If you are thinking that Hawa, the Chanchal Chowdhury and Nazifa Tushi starrer is simply facing the first few days of success, that is usual of any good movie, then you are simply clueless. The movie written and directed by Mejbaur Rahman Sumon is facing an implausible triumph, one that is only synonymous with blockbuster hits.
Fans had gone wild even before the movie was released. They were wearing the Hawa sari, and Hawa T-shirts, carrying the Hawa merchandise and even humming to the famous 'Shada-Kala' tune while boarding a rickshaw. It's as if the film had created a cult following, who were hung up on setting the records straight for once: that Bangladeshi movies could generate a buzz similar to any of their global counterpart.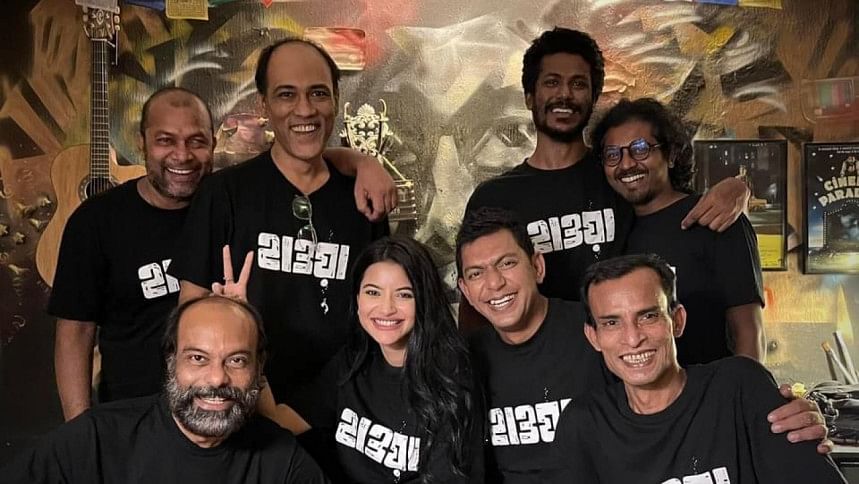 Aniqa Zaheen, Costume Designer at Facecard Productions and the brains behind the costumes on the sets of Hawa agreed to our verdict. "Hawa is here to stay for long and we wanted to preserve its pulse for a much longer time. The people you can see around us wearing the Hawa saris, T-shirts and carrying the merchandise are actually fans and they are sharing the artwork purely out of love," said the whizz designer.
According to the veteran costume designer, the merchandise including the saris, t-shirts, notebooks, sunglasses, posters etc., are available with renowned online shops like Swapno Jatra, Hanger18, Sevendaysnotes, and Biskut Factory respectively.
"We reached out to Swapno Jatra right at the beginning, with our idea to promote the artwork of Hawa by Abir Khalid, and keep it alive and thriving. Swapno Jatra was positive from the start and gave us support wherever and whenever needed," recalled Zaheen.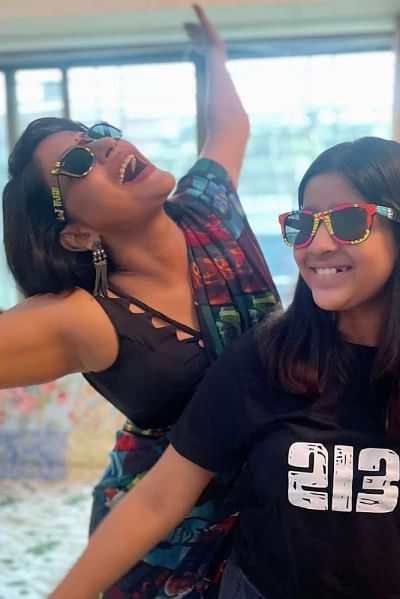 Further discussing the process of designing the costume for the sets of Hawa and the concept behind the merchandise, Zaheen thanked her childhood days in Cox's Bazar.
"I am from Cox's Bazaar, and I have grown up seeing fishermen from the Nazirar Tek area, their dress-up, and body language is very familiar to me. So, I had a blast designing something that was already in my comfort zone," said Zaheen.
But greatness never comes out of comfort and Zaheen felt she spoke a little too early. "Wait a minute, it wasn't all 'ball in the park' of course. There were many other challenges like weathering the garments to perfection, to make it look worn-out and authentic.
"Another major task was to bring out the innate personalities of the different characters via costumes. There are about 9 major characters in the story whose clothes had to speak partially for them and that's where the challenge was,' reflected Zaheen.
Essentials:
Special Thanks to Aniqa Zaheen for the interview and the photo support
Hawa saris are available at Swapno Jatra, T-shirts are available at Hanger18, Merchandise including Notebooks are available at Sevendaysnotes, Rickshaw Art Sunglasses are available at Biskut Factory
Hawa is a Bangladeshi mystery-drama film written and directed by Mejbaur Rahman Sumon. The film is produced by Facecard Productions and Sun Music & Motion Pictures Limited. The film stars Chanchal Chowdhury, Nazifa Tushi, Sariful Razz, Sumon Anowar, Shohel Mondol, Nasir Uddin Khan, Rizvi Rizu, Mahmud Alam and Bablu Bose amongst others.