Persona relocates Banani outlet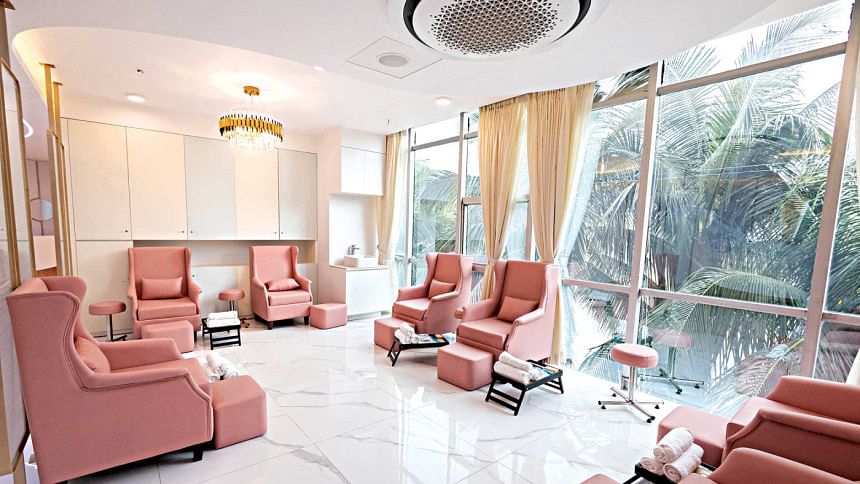 For the past 25 years since its inception, Persona has been a reigning name in the beauty industry. Owing to their quality services that are provided with precision and perfection, Persona only strives to do better in terms of serving their clientele. Furthering this notion, Persona's Banani outlet has recently been relocated and revamped.
Kaniz Almas Khan, owner of Persona stated, "The previous outlet had some limitations that were preventing us from offering the best possible service to clients. We are hopeful that with the new outlet, which features some of the most cutting-edge facilities, we will be able to deliver on the promise of a soothing experience."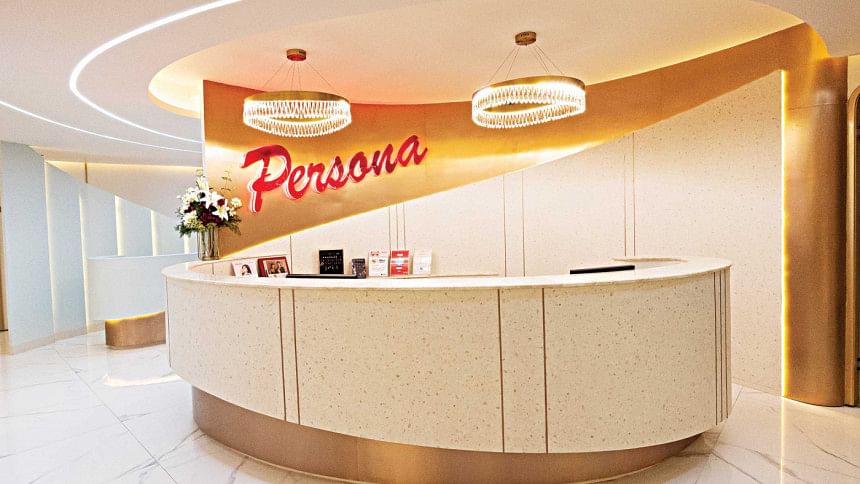 Truly enough, the new outlet is the perfect environment to de-stress and relax. The interior is the perfect amalgamation of comfort and convenience. The systems for ventilation and fresh air injection ensure a refreshed atmosphere all the time. Furthermore, the usage of diffused lighting makes for a cosy affair.  
Be prepared for an instant change of atmosphere as you walk into the beauty parlour that has a fresh new avatar with a functional layout. Officially relaunched on March 30, 2022, the 5000 sq. ft. marvel has been divided into five sections in order to provide the best of services to customers.
The cutting section is dedicated for hair cutting, treating, and colouring that is adjacent to the area designated for shampooing, which allows for efficient services. The makeup section is neatly arranged with a subsection for bridal makeup. Attaining these services from internationally trained artists and stylists makes the experience even more worthwhile.
Pass by the manicure and pedicure section and the setup will instantaneously invite you to avail a quick cleansing — such is the refreshing and welcoming vibe it has. Persona caters to a large group of clients offering services for everyone, ranging from a quick facial to deep cleansing. The orderly and tranquil facial section is dedicated to people seeking such services.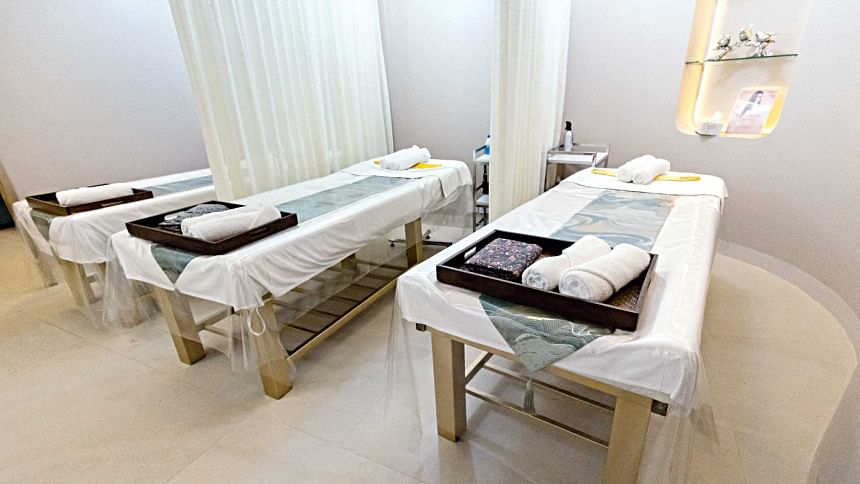 Lastly, the wellness section has to be the best in the bunch! The private sections for individual pampering sessions are replete with starry lights on the ceiling. Spending an hour or two in this relaxing environment while getting a facial alongside massage from expert hands will transport you to a completely different place.
In the revamped outlet, experience the epitome of relaxation and pampering like never before. The entire spatial layout has been designed to ensure a seamless flow of services that reflects years of experience. Taking inspiration from the European beauty arena, it is like a slice of Europe right here in Dhaka.
Shaon Tanvir, Business Development Director at Persona said, "Nowadays, it is not only about makeup, but maintaining and enhancing what you already have. With our wide range of services, we offer something for everybody. We can seamlessly cater to everyone's preferred price and convenience of time, whether they opt for a bridal makeover or corporate look." Experience Persona like never before in the newly relaunched Banani outlet. Geared with over 80 employees waiting to serve you, you know where to head for a day of relaxing and de-stressing. The operating hours are from 10am to 8pm every day.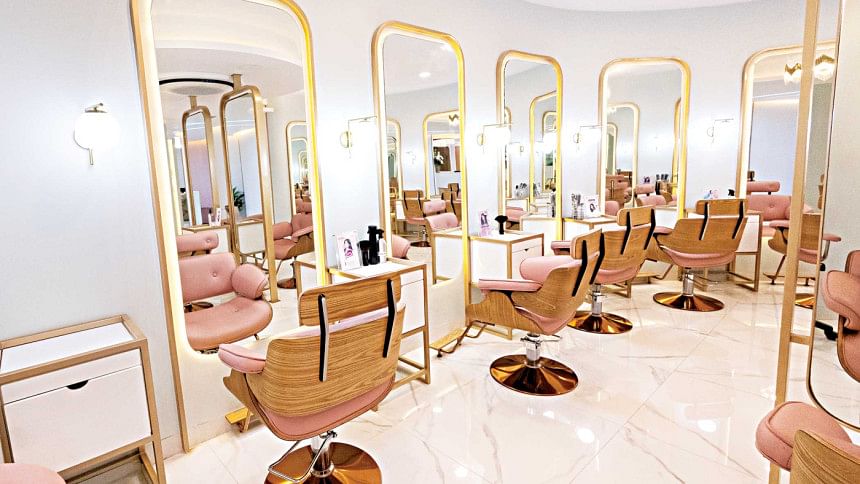 Photo: Persona
Address: Khaja Palace, House 76/B (Second Floor), Road 11, Banani