5 Asian countries you can visit without a traditional visa during Eid holidays
Travel to these 5 countries for your next Eid vacation and experience a realm of truly memorable and unique adventures.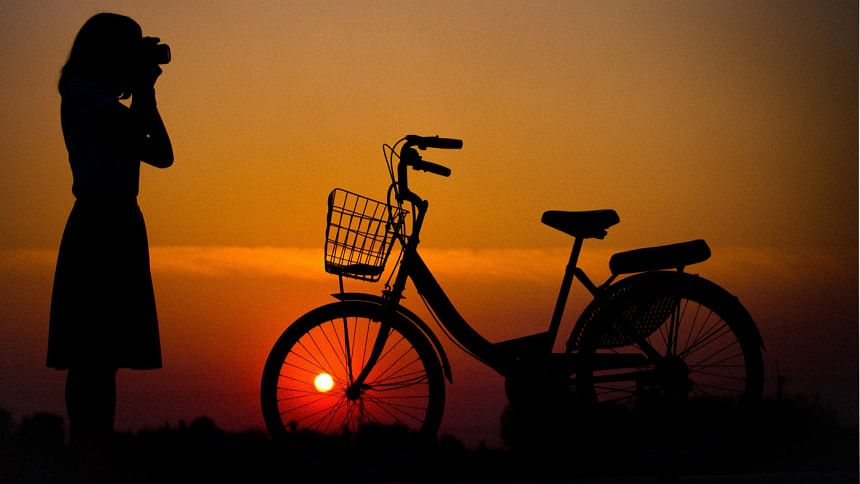 Eid holidays provide an excellent opportunity for unwinding via travelling abroad. It gives a much-needed relaxation time before returning back to the usual hustle and bustle of our normal lives. With that in mind, here are 5 of the best countries within Asia that you can visit during your Eid holidays. And the best part is, you will not require a traditional visa for any of them! Some require an e-visa, while others need a visa-on-arrival and one that needs no visa at all! So, start packing your bags for an unforgettable adventure.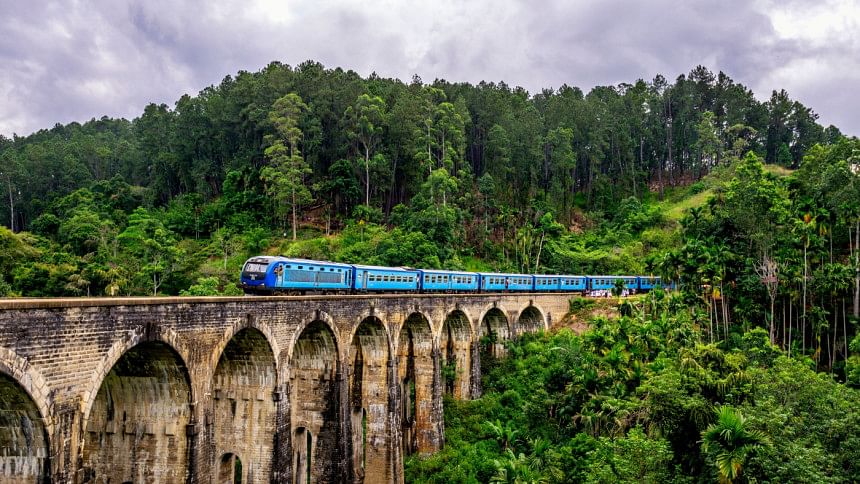 Sri Lanka
Often referred to as the "Pearl of the Indian Ocean," Sri Lanka has a lot to offer for travellers visiting there. It is a stunning paradise with vibrant landscapes and several heritage sites that will leave you in awe of their beauty. Places like Sigiriya Rock fortress and Galle fort are such notable examples. You can also relax in the scenic beach hotspots of Bentota and Mirissa for a more laid-back experience. Travelling from Bangladesh requires an e-tourist visa before heading there.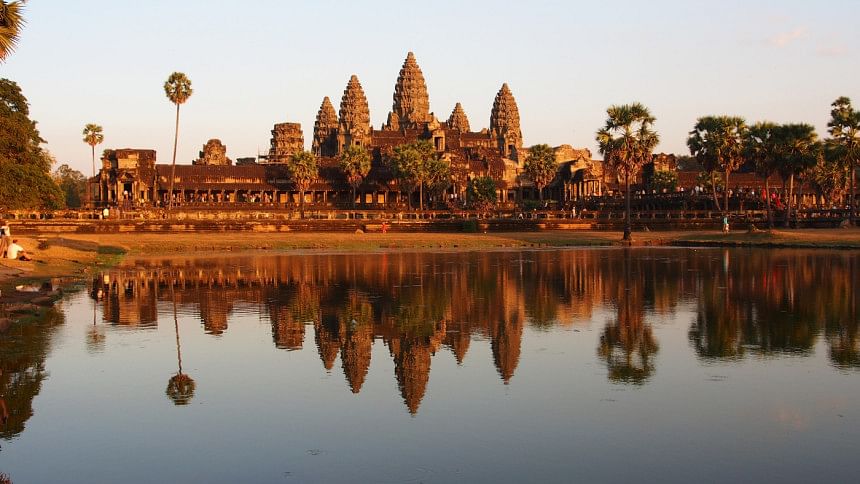 Cambodia
Cambodia is not everyone's first choice for travel but it is severely underrated. It is a treasure trove of historical temples and natural wonders. The most prolific amongst them is probably Angkor Wat, where the temples have been recognised as a UNESCO World Heritage Site. You can even explore the tranquil beaches at Sihanoukville or take in the rustic charm of Battambang. The cuisine and local culture are very inviting and rich. Cambodia requires no visa prior to travelling but a visa-on-arrival will be handed to you.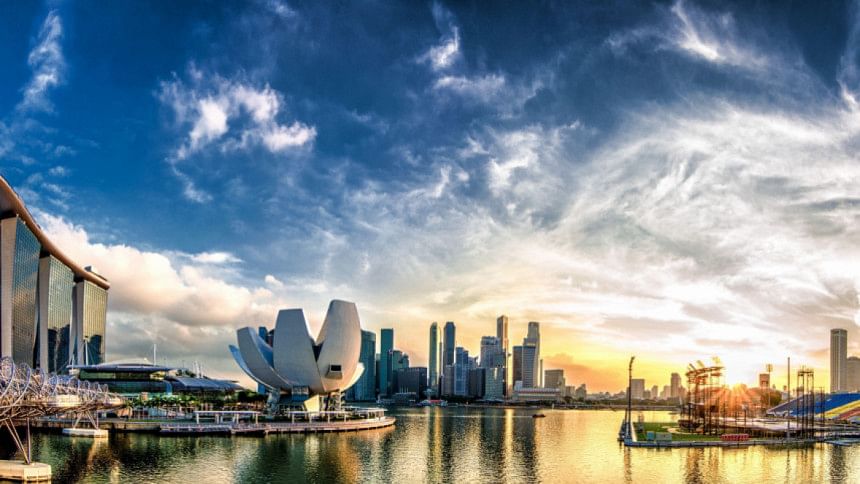 Singapore
Singapore is probably one of the most famous tourist destination this side of the planet. It is a global metropolis and a cultural hotpot, truly a unique travel experience as you explore the futuristic gardens by the Bay, take in splendid views over the horizon of the Marina Bay Sands and dive into the diverse culinary scene on the streets of Kampong Glam. As of 2023, Bangladeshi passport holders can travel to Singapore for 30 days with an e-visa for tourism.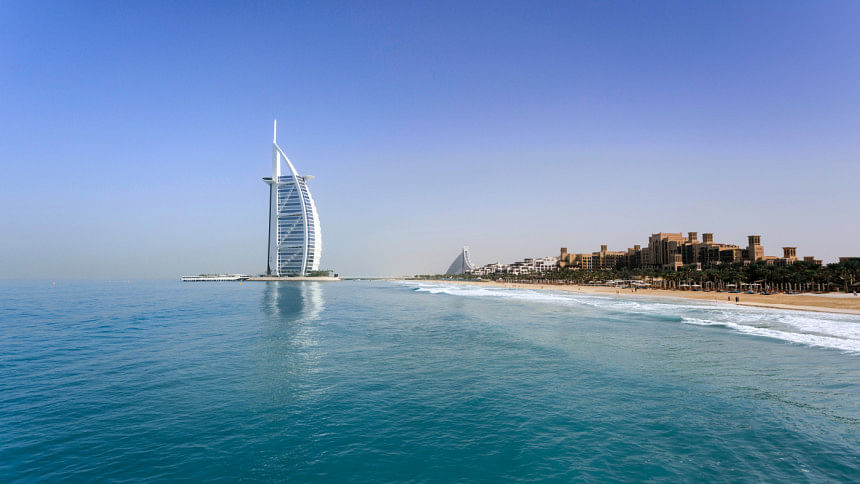 United Arab Emirates
Renowned for its glitz and glamour and jaw dropping modern architecture, UAE is the perfect travel destination if you want to experience many things in one go. There's the Burj Khalifa and the spice souks of Dubai, or the culture heritages including the Sheikh Zayed Grand Mosque and the Louvre of Abu Dhabi. You can even venture into the desert for an awesome safari adventure which is a unique experience in itself. Travelling as a Bangladeshi will require an e-visa which is superbly convenient.
Oman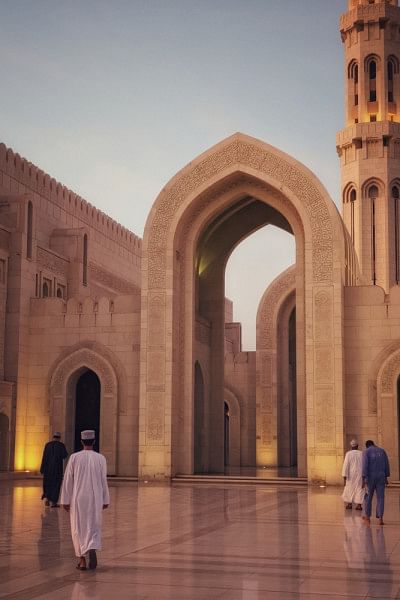 For those wishing to experience a place harmoniously weaving both traditions and modernity, Oman is the destination for you. You can explore the architectural marvels of Muscat including the Royal Opera House and Sultan Qaboos Grand Mosque. The cities and towns still have that olden day charm almost feeling like a place frozen in time. The natural beauty of Wadi Shab and the fishing villages of Shinas and Sohar, also said to be the birthplace of the legendary Sinbad surely needs to be ticked off your travel bucket list. Only an e-visa is required for Bangladeshis to travel to Oman.