Exploring Bangladesh's rich history: Eliza Binte Elahi's extraordinary story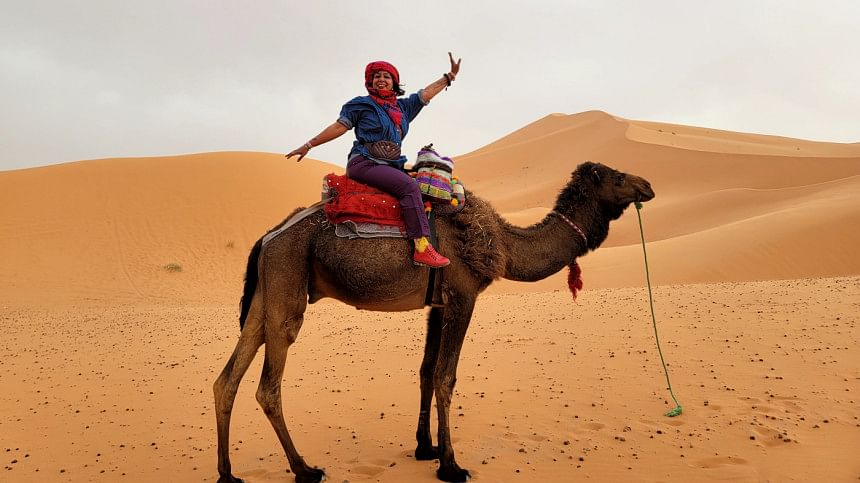 Eliza Binte Elahi is a woman with many monikers and identities. She is a travel vlogger with over 28,000 followers on Facebook. She is a travelogue writer who contributes to major news outlets in Bangladesh and has also published two books. She is also an educator working as an assistant professor at the University of South East Asia. But more than anything else, she is a traveller who loves to explore Bangladesh and indeed the world to uncover all of its history, indulge in different cultures, and learn about its heritage. 
Since her early years, Eliza often found herself gravitating towards anything and everything related to heritage and history. However, this fascination started to slowly manifest itself into a full-blown passion while she was pursuing her degree in English literature.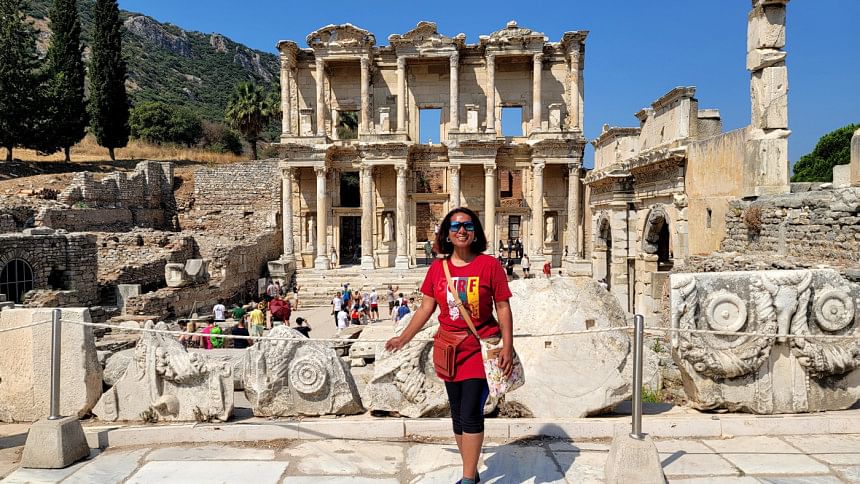 "I was doing a course on Greek and Roman Literature. Being someone who was naturally drawn towards history, this course had a huge impact on me and I found myself wanting to explore the world and learn all about it. It also motivated me to learn more about the history of my own land," Eliza answered, when asked about what kickstarted her journey. 
Travelling, however, is not as easy as it sounds and Eliza's quest saw her having to overcome an array of obstacles. "Obviously, being a woman, getting permission from family for travelling is never easy. Society does not encourage women to travel, and even if you overcome that, there can be housing trouble, transport trouble, and social stigma towards travel attire which do not exactly align with many societies, particularly in Bangladesh districts," she lamented. 
These obstacles have not been able to stop Eliza though. She travelled across international borders for the first time in 1999, with Nepal being her first country and since then, she has accumulated 53 countries under her belt. However, the journey is far from over. 
"I want to visit all the countries in the world. I love travelling and continue writing books, making travel documentaries, and creating digital content. I want to continue fuelling my love for it until the day I die," Elizbeth stated. When asked about her most favourite destinations so far, she mentioned the likes of Greece, Morocco, Egypt, Turkiye, Jordan, and Cambodia. She will be embarking on a new journey soon as she hopes to start travelling across Africa later this year.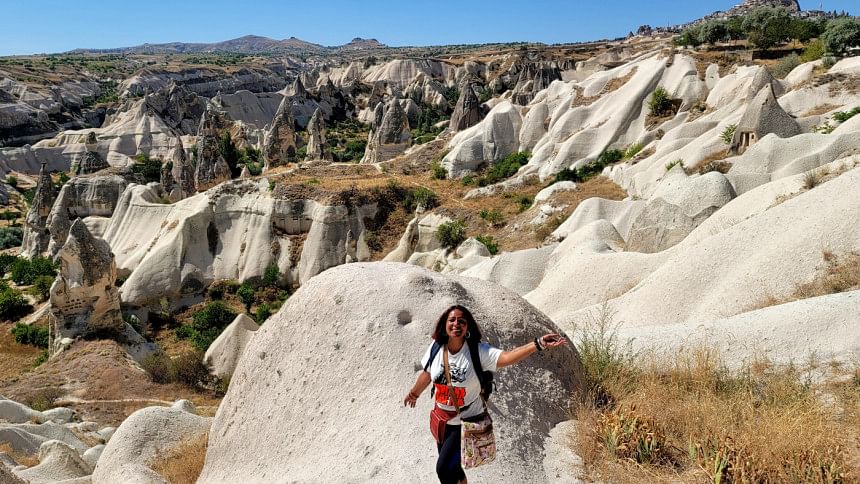 As impressive as her international travel resume is, it is her adventures across Bangladesh and the change in the tourism landscape she is trying to bring about that really makes Eliza an iconic figure. 
"Bangladesh has always had a rich and diversified history. In the past, it has been explored by world-famous travellers like Ibn Battuta, Hiuen Tsang, Ralph Fitch, and Sir Francis Buchanan, to name a few and I want to show the world again the charm that compelled these great individuals to make Bangladesh a focus of their stories," Eliza elaborated.
She started QUEST in 2016, a project built around a journey across Bangladesh with the intention of developing and influencing heritage tourism in Bangladesh. Through QUEST, she travelled and documented all 64 districts of Bangladesh, visiting historical and archaeological sites in the process. "The second phase of the project has begun and it puts emphasis on traditional food, clothes, and songs which I feel is a big part of our heritage," she added.
In her quest to see Bangladesh as a Global Heritage Tourism Destination, Eliza has produced four documentaries: Our Road to Freedom (2020), Hariprobha Takeda: An Unsung Traveler of Bengal (2021), Tombs: Tea Planters Cemeteries in Sylhet, Bangladesh (2022) and Leelaboti Nag: The Rebel (ongoing project of 2023). She also started the first travel library in Bangladesh. In addition to that, she consistently publishes various forms of content on her social media which has garnered quite a fanbase. 
She believes heritage tourism is a very promising sector and for her continuous efforts, she has been the recipient of accolades such as the U S State Govt Alumni (Participant of IVLP 2022), International Visitor Leadership Program (for showcasing heritage and culture of Bangladesh), and VSO award 2019. 
Eliza has come a very long way but she regretfully conceded that there is a lot that she still needs to achieve before realising the vision she has for Bangladesh's tourism sector. She provided us with insight into the numerous gaps that exist in our infrastructure, which include information inadequacy, lack of guides or a central travel agency, communication issues to name a few and the urgent need to mitigate these. 
However, with that being said, she also shared with us her desire to bring about necessary changes through her work and platform.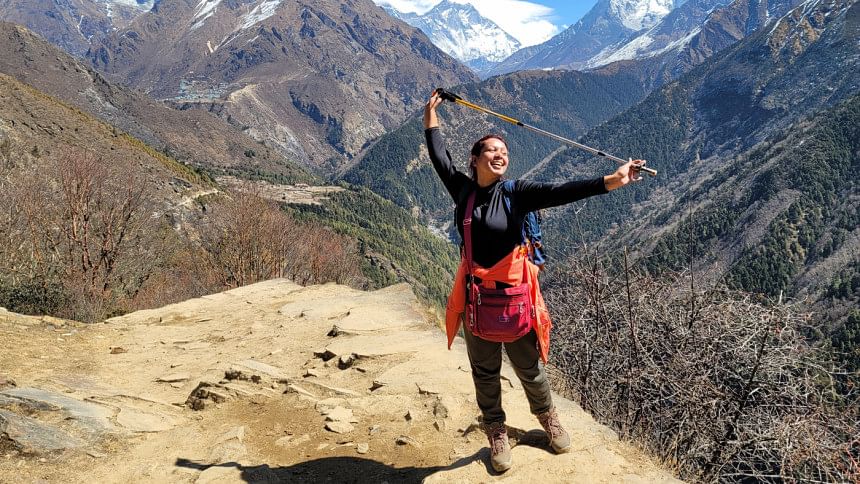 "I want to use my platform to inspire and create young entrepreneurs who are invested in the tourism sector. I want to use my platform to empower more women through the tourism industry. Many countries use their tourism industry to bring economic prosperity and I want to help Bangladesh channel all of its untapped potential," she professed, when asked about her future plans.