Kuakata hotels offering up to 50% discount after Padma Bridge opening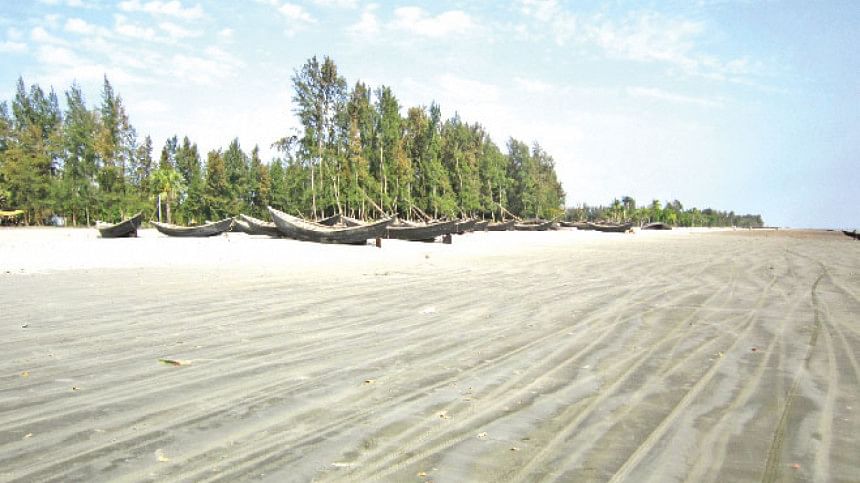 Hotels in Patuakhali's Kuakata beach area have been offering up to 50 percent discount to attract tourists after Padma Bridge opening.
Restaurants in the area are also offering up to 20 percent discount marking the occasion, our Patuakhali correspondent reports.
Starting from the Padma Bridge inauguration on June 25, the discounts will remain effective till July 6 – at both hotels and restaurants.
The number of tourists in Kuakata has also increased due to Padma Bridge opening, according to Motaleb Sharif, general secretary of Kuakata Hotel-Motel Owners Association.
There are 130 hotels in Kuakata and they can accommodate 15,000 tourists, he added.
Md Shahin, accountant of Sikdar Resort, said, "Due to the offer, many tourists are booking in advance."
Abdus Shakur, manager of another hotel, "Khan Palace", hoped that a significant number of tourists would visit Kuakata during the upcoming Eid-ul-Azha vacation and that he would be able to overcome the losses during Covid-19 pandemic.
Tanjim Rahman, a tourist who came to Kuakata from Gazipur, said, "I came to Kuakata in just six hours by bus, crossing the Padma Bridge. It used to take 10/12 hours to come here."
"The discount is a good initiative," she said.
Rumman Imtiaz Tushar, president of Tour Operators Association of Kuakata (TOAK), said the number of tourists in Kuakata has increased since the Padma Bridge was inaugurated.
Tourism-oriented businesses here are also happy, he added.