Top 5 places to visit in Munshiganj: Mawa Ghat, Idrakpur Fort, and more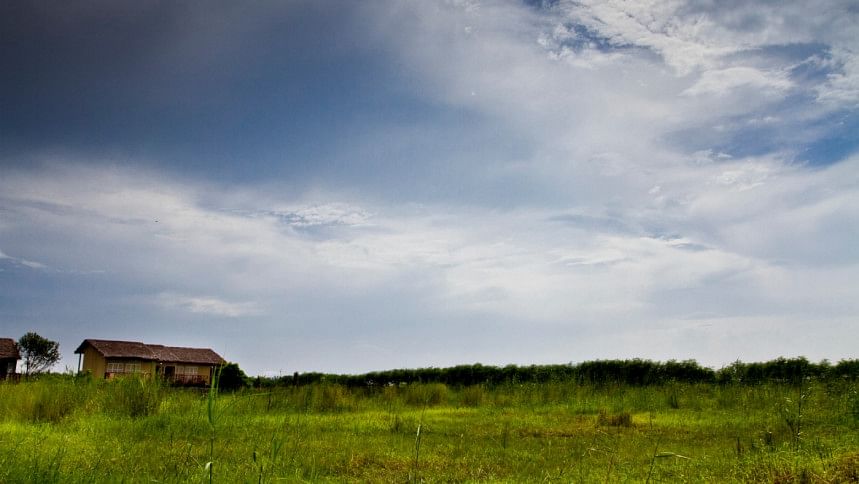 If you are a resident of Dhaka city, Munshiganj is perfect for a day trip. With that said, Munshiganj has many tourist spots, and the abundant seasonal vegetables and jute that are cultivated here are purely refreshing. So, be sure to know that you will not be disappointed after visiting scenic Munshiganj and perhaps, will want to visit it time and again.  
Wondering what places to visit in Munshiganj? To ease your confusion and make your visit more pleasant, we bring you the top five places to visit. 
Mawa Ghat
Mawa Ghat is a lovely place to visit that remains open 24/7, and if a long drive pleases your heart—a drive at Dhaka-Mawa highway will be a treat for you. Almost thirty kilometres of the highway lie in immaculate condition.
And if you are a fish lover, Mawa Bazaar is just the place for you—fresh fish caught from the mighty Padma River are brought here, and the taste of these fishes is beyond imagination when cooked. Ilish fish of Mawa is a food that simply cannot be missed! Ilish fish fry, Ilish egg curry, lobster roast, and all the varieties of "bhortas" that you can think of are served here at Mawa Ghat. You also will find excellent vantage points to view the beauty and vastness of the Padma River from Mawa Bazaar. 
The finest way to visit Mawa Ghat is by driving a car. Besides, public transportation is available to visit this place—for example, you can take public buses from the Jatrabari bus stand, and it will take about one and a half hours to reach Mawa Ghat.    
Baba Adam Mosque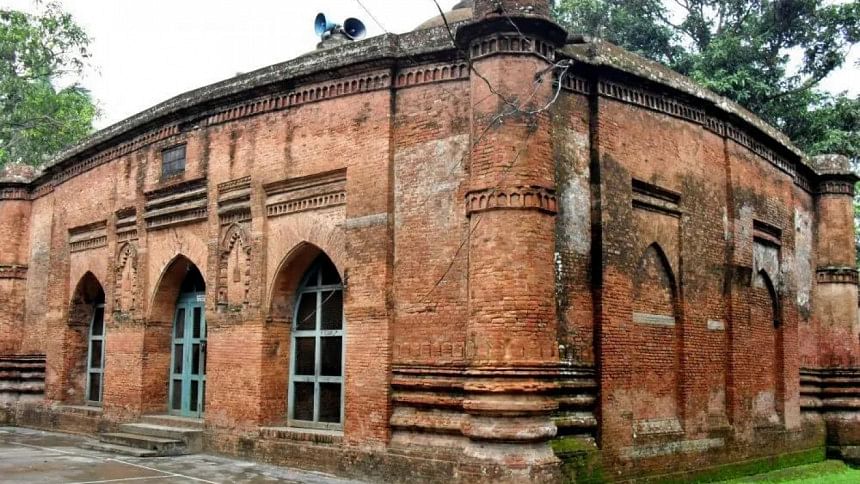 Built during the fifteenth century, Baba Adam Mosque is located in the village, Koshba of Munshiganj. The mosque was constructed during the reign of Sultan Jalaluddin Fateh Shah and the tomb of the Muslim preacher Baba Adam Shahid is placed on the premises of this mosque. The mosque naturally evokes curiosity among its visitors—forty-three feet long and thirty-six feet wide and having triangular-shaped pillars at four corners, the mosque is certainly an architectural masterpiece. And just above the entrance of the mosque, one will find a black stone plaque engraved with Persian letters.
You can visit the mosque by public as well as private transportation. Moreover, Baba Adam Mosque can be reached by water—take a launch from Sadarghat to Munshiganj, and only within two hours, you will reach Munshiganj Launch Terminal.       
Arial Beel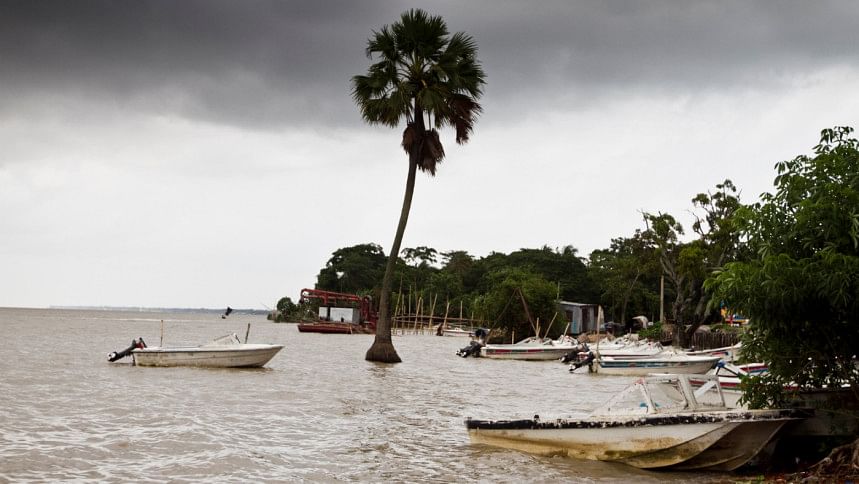 Regarded as the third largest wetland in Bangladesh, Arial Beel is sited in Srinagar Upazila of Munshiganj. Comprising many ponds and canals, Arial Beel abounds in fish and plants, and during the rainy season, this mesmerising wetland wears a livelier guise. The dry season brings the farmer here to cultivate corn and vegetables, and the pumpkin of Arial Beel is quite famous—the lush green beauty and crystal-clear water of this beel will cast a spell on you.
So, do plan a visit to Arial Beel with your friends and family—it merely takes about one and a half hours to reach Srinagar from Gulistan in Dhaka.     
Idrakpur Fort
Standing strong on the western side of the dried-up Ichamati River, Idrakpur Fort was built by Mir Jumla in 1660 AD. According to historians, the fort was built to defend Dhaka and Narayanganj from pirates and Portuguese invasions. The fort has valiantly served its function by defending Bengal from the pirates and now it is regarded as a prominent tourist spot in Munshiganj. Erected with triangular brick, Idrakpur Fort is certainly an architectural marvel that needs preservation.
You can take public buses from Gulistan to reach the bus stand at Munshiganj Judge Court, and from there Idrakpur Fort is only a few minutes away.     
Sonarang Twin Temples
Sonarang Twin Temples, also known as Sonarang Jora Moth, are two magnificent ancient temples that stand side by side on a single masonry platform encircled by a moat on three sides. Out of the two temples, one is regarded as a Kali temple and the other a Siva temple. One of the towers has hundreds of holes, which an uncountable number of parrots have made their home.
The twin temples are located in the village Sonarang of Munshiganj, and to go there, first, you need to go to the Tongibari union. From the Tongibari bus stoppage, you can hire a rickshaw that will directly take you to the temples.