Bank on your Budget
Figuring out your finances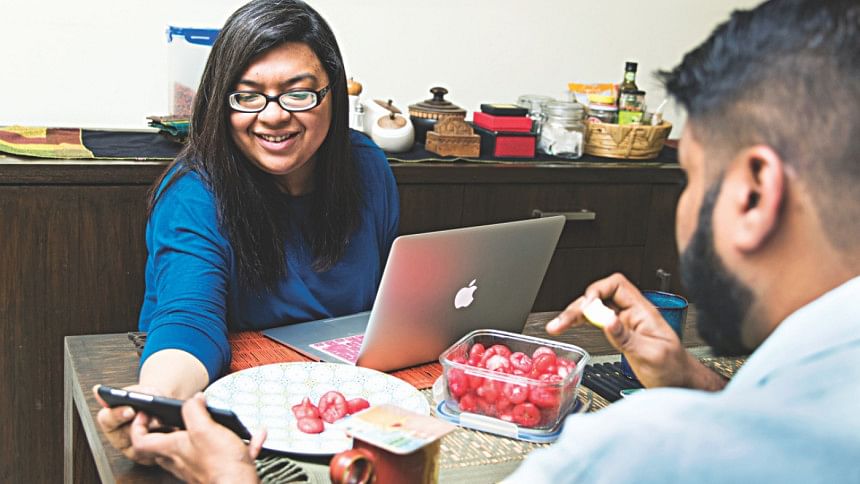 Q. What are the best ways to budget, listing out expenses and income? Should any special issue be taken into account like the rising inflation rate?
If you need to save money, you need to create a 'Spending Plan' or a budget. With a budget you can find out what your income is and what your expenses are. Once you know these two things, you can find ways to reduce your expenses or increase your income to allocate an amount of money that you can afford to save.
This is how the largest corporations do it and this also how the world's successful business people do it. 
For individuals like us, this method may take a little bit of work at the beginning and a follow up now and then, but trust me it works.
The secret to this method is to identify what you are spending money on so that you can begin to plan your spending. Once you begin to plan your spending, you will gain control over it and soon you will realise that you are able to save some money, which can go towards your savings account. 
Many people do not like to plan their spending because it involves a little bit of work, at least once a year. Obviously we can never have a 100 percent plan as there can be unforeseen expenditure, but all the same success will come eventually, and this little work in planning will pay off big time in many areas of your finances.
Here are a few suggestions:
Open one savings account for important purchases, things you need to buy, could be a car or any kind of household appliance. The money in this account can also be used for a much-needed holiday.
An emergency savings account – in case of a sudden illness, especially if you do not have any health insurance.
Another savings account for when you retire.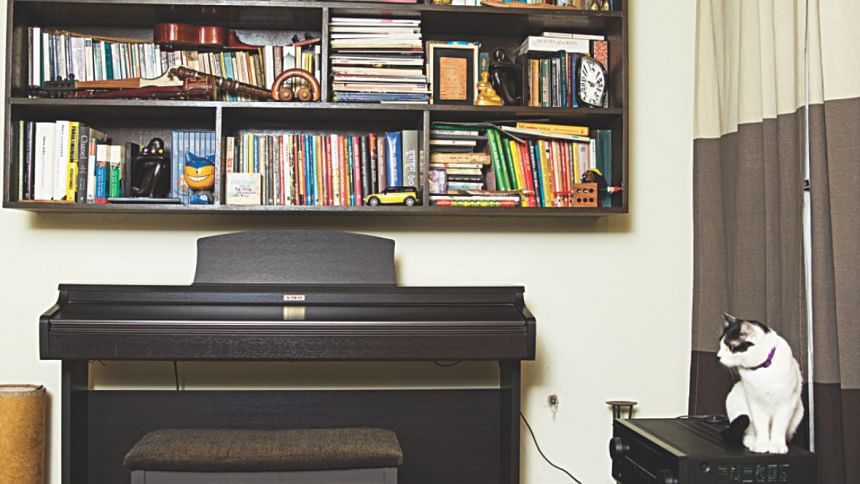 If you think opening so many accounts is too complicated, you can start by opening one account and putting money aside on a regular basis and thus growing your savings from there. At a later stage, you can open the other accounts.
The current inflation rate is around 6 percent and has been stable for several years. The point to remember is that the return on your investments should at least be higher than the inflation.
Q. What are your suggestions on how to build wealth and the best investment opportunities in Bangladesh?
Once you have saved a substantial amount from your earnings, take a certain percentage out. This amount depends on how much you can afford to invest leaving a comfortable portion for your day-to-day expenses and any emergency funding that you may require.
At the moment, investing in various kinds of Government Bonds or Shanchaya Patras gives you the best return.
Family Sanchayapatra for women over the age of eighteen and men over sixty-five are ideal. The maximum individual limit is forty-five lakh and the tenure is for five years. You can draw monthly interest from this product.
Five year Sanchayapatra are available for both male and female. This product is locked in for five years and you will get the interest at the time of maturity. Remember to invest in this knowing that you cannot touch it for five years. The maximum amount you can invest is under this head is thirty lakh.
Three year Sanchayapatra are valid for both male and female and will allow you to draw the interest on a three monthly basis. This also has a maximum limit of thirty lakh.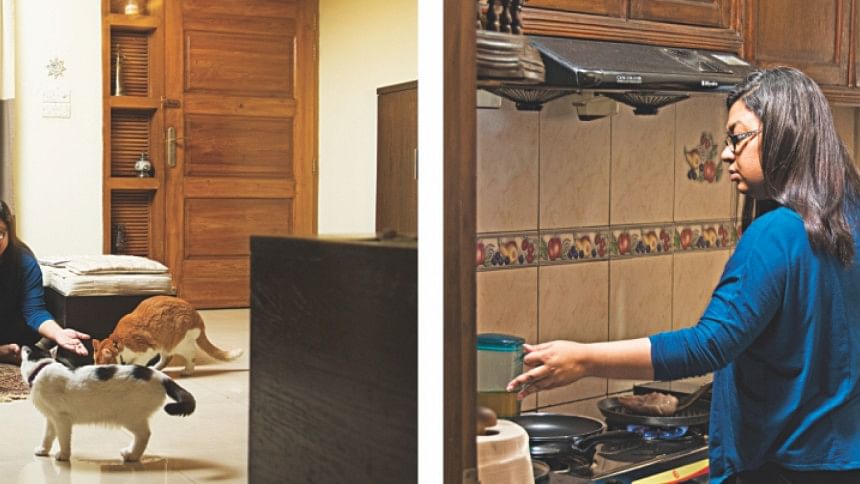 You can also invest in fixed deposits, but the rates offered by most Financial Institutions have reached a single digit figure. However if you have idle money you may not need for a few months, you can always invest for three months or six months. Getting some interest is better than getting nothing.
I remember when I first started working I was so happy with my pay check every month. I just found ways to spend the money, never once thinking of saving. My friend and colleague who worked side by side with me was so much more careful in knowing how to save and invest her pay check – it was years later that I realised how much she had saved whereas my savings were literally nil! I learnt of course and today feel proud that I am happily living off the return on all the wise investments I have made. It is never too late!
Q. What do you think should be the attitude towards debt – reliance on credit? Based on the recent increase of dependence of couples on numerous credit cards and getting caught in the pitfall.
Of course, in today's world, reliance on credit cards has become a norm. Financial Institutions have made the credit card a very easily accessible product and each bank is offering something better than the last.
However, I am a firm believer that one should be very wary and cautious about using it beyond one's means. Always keep in mind that using a credit card seems very easy, but you know sooner or later you have to pay back the amount that you have used.
I find the dual currency card extremely useful when you are traveling, but once you have returned from your journey you realise how many dollars you have spent shopping and eating.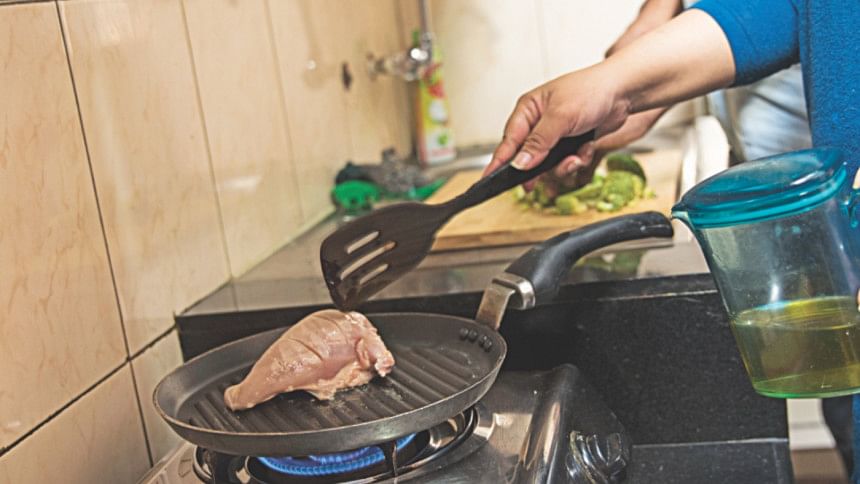 Please do not use the credit card for more than what you are capable of paying back. Of course you can pay back in instalments, but you have to pay back all the same and interests accrue based on repayment time. I have heard of many people having to take loans to pay back their credit card bills.
Also important to remember that many banks are now competing fiercely in the credit card segment coming with many apparently attractive schemes. It is very important to resist temptation of over spending beyond one's affordability and falling for 'buy now pay later' schemes.
Purchase of durables may be planned through the interest free 'Insta-buy' schemes offered by some banks where the payment for big ticket items can be made in 6 or 12 easy instalments. Again, couples or families must budget for the monthly payments before signing up for the credit purchase of that new television set or refrigerator.
Nasreen Sattar, former CEO of Standard Chartered Bank, Afghanistan, in an exclusive interview with Star Lifestyle offered expert suggestions on household expense management, savings and long term investments.
Model: Sharmin Rahman, Imtiaz Khan Emran