KEEP ON LIVING
Fighters in their own right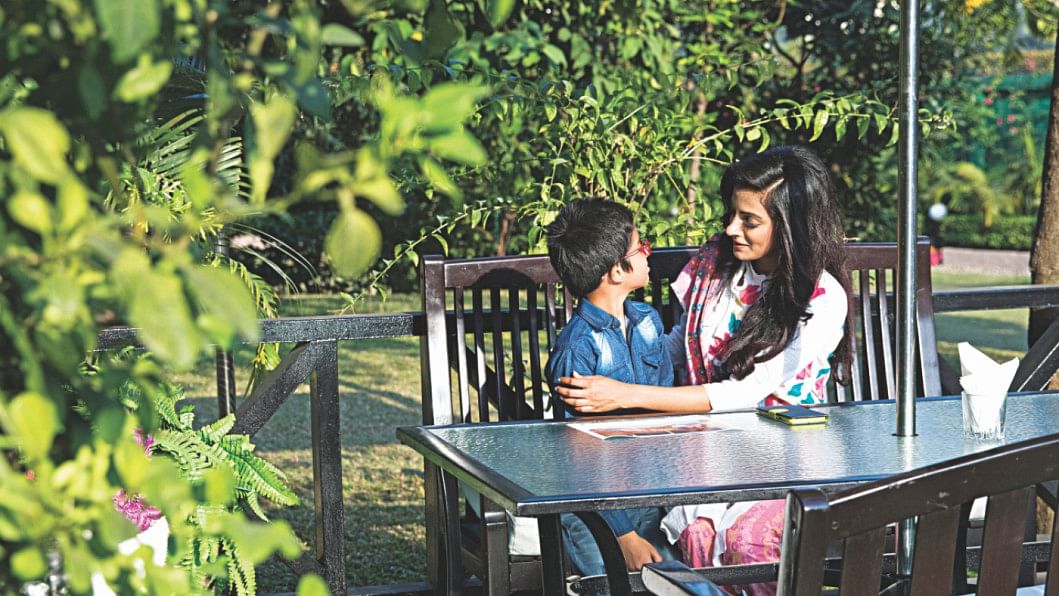 Single parenting is not something we all envision happening, but it does happen. Raising a child is inarguably the toughest job around and carrying out this great responsibility becomes far more strenuous when one has to do it alone - every day, day after day!
Yet, it can be a rewarding experience as well – a beautiful journey where even though you have to do twice the work and bear twice the stress, you receive double the love, pride and hugs. And whether you can nurture your child on your own often depends on how well you accept the challenges life hurls at you.
When Anisa Rahman became a single mother in 1983, she was only
27. Now at the age of 60 she looks back at those years with mixed emotions.  
Rahman's second child was only two months old when she left her husband after he took another wife without her consent.
In the wake of her divorce, Rahman, who could not complete her studies at Dhaka University because her ex-husband deemed it unnecessary, established her own home-based readymade garments business.
Anisa Rahman sold the gold jewellery she owned to raise the capital as she was adamant about not accepting any financial support from her relatives.
"I did not want to take help from my family because mine was a love marriage. It was my decision to marry him," she said.
Rahman rented a flat for her new family of three and launched her business with five tailours. Children's clothing designed and sewn at her home soon began to occupy shelf space at the leading clothing stores in Dhaka. There was no looking back for Rahman after that.
"I plunged into my sea of work in the morning and worked late into the night, taking breaks only when I had to feed, bathe or teach my children or accompany them to and from their school."
When asked how difficult it was for her to lead the life of a single mother in the 1980s, Rahman said, "It was not only physically draining, but mentally, too. People said things behind my back. Some put my character in doubt. When I went outside alone for work, men often cast nasty glances at me."
It was challenging for Rahman's children, too, who were often labelled 'children from a broken family' by friends and peers at school and in the neighbourhood.
"Religion always gave me the courage I needed to raise my children all by myself. I found solace in my daily prayers," said Rahman.
Rahman's children, who are now in their mid-30s, have families of their own. She herself wrapped up her business of three decades and immigrated to the United States a few years ago. "I am happy, healthy, and still strong enough to work full-time and take care of myself."
Fast forward to the present.
We seldom met single parents in the 1970s and '80s, especially mothers who became single following a divorce. Women often stayed with their abusive husbands because they could not imagine being in the outside world without a man by their side. They also often lacked the economic independence required to live alone with children, not to mention children of divorce were often stigmatised in the society.
Women therefore digested everything from physical and psychological abuses to infidelity, and a lack of commitment and equality in the relationship, so as to ensure that their children would grow up in a 'complete' family.
Times have changed and so has our perception of divorce and the idea of single parenting. It is still the most stressful job around, but many women as well as men now single-handedly shoulder the responsibility of raising their progenies.
Parents now realise that it is healthier for a child to live with one happy parent than to live with two miserable ones under one roof.
A. Aziz, 32, is a telecommunications industry professional who became a single parent when her son was only 10 months old. Unlike many women of her generation, Aziz married early; she was only 22 and he was 27.
"At first it was magical, but gradually life got in the way. Work, graduate school, hosting guests, attending parties, etc. left us with little time and energy for each other - we were exhausted all the time."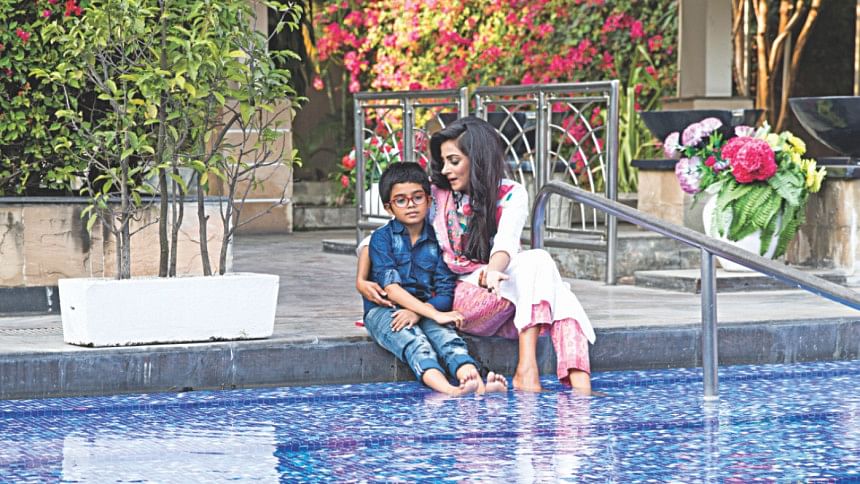 Aziz thinks most modern families do not raise their children to deal with the hurdles of real life. Children are only taught to study and do well in exams, so when the time comes to face reality, they do not know how to handle it. They think it is the responsibility of the spouse to take care of the bigger and more pressing issues of life on behalf of them, the same way their own parents always did.
Aziz is, however, determined to make the best of her situation now. Her experience as a single parent has made her stronger as an individual and taught her to set priorities in life.
When asked how difficult it is for her to raise her child alone, Aziz said, "It takes a village to raise a child! Filling the position of both mum and dad can be overwhelming at times; you also do not get any time for yourself. But when I look at my son and see that he is growing up to be a caring, happy and intelligent person, I know that everything he is today is because of my effort, and I feel double the pride."
Aziz also believes that she could not be a better mother by being in an unfulfilling marriage.
She says that people around her are supportive of her and her decision to raise her child as a single parent. Her own parents, siblings and friends continue to be her greatest support system. Even acquaintances and complete strangers understand Aziz and her child, their feelings and their situation.
"When people hear that I am a single parent, they seem to care more about my son. I have seen random people being extremely kind towards him," she said.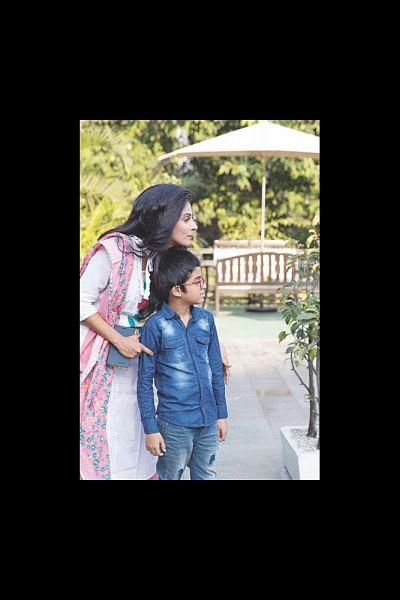 All kinds of marriages go wrong. Nobody can vouch for the success of any one kind of marriage - love or arranged. Marriages also turn sour for a wide range of reasons; some are more serious than others.
Shegufta Tasnim, 30, had been in a toxic relationship for seven-and-a-half years until she escaped from it with her daughter, who is now 22 months old. They now live in Dhaka at Tasnim's parents' residence.
Tasnim moved to London in 2010 following her marriage to the man chosen by her family, only to find out that her husband was a compulsive gambler, who at one time went as far as attempting a car accident with Tasnim in the passenger seat. Tasnim was eight months pregnant at the time.
"His addiction to gambling was so excessive that he attempted a car accident with me and our unborn child, so he could file an automobile insurance claim for personal injury," said Tasnim.
"I was also not allowed to leave home alone at any time, not even to toss the household garbage in the dumpster downstairs. Enroling in a postgraduate program or finding a job was therefore out of the question," she said. "Although he was a British passport holder, he also never let me apply for British citizenship," she added.
Asked how supportive her family has been so far, Tasnim said, "My brothers consider me a burden. Our society still believes that a woman needs a husband and a child needs a father. But they miss the point that being with one parent is healthier for a child than to be with two parents who are unhappy together."
Tasnim, who is now working towards an MBA degree at a private university in Dhaka, says that she dreams of raising her daughter to be a confident and independent person, not just a girl or woman.
"If I have to be her father, then she has to be my son, too," Tasnim said.
She thinks that as an educated woman, she does not want or need to depend on a man to provide for her child.
But Tasnim laments over the fact that many schools in Dhaka often show reluctance towards admitting children of single parents. "This unfair attitude and system should change, because it is not only frustrating for single parents but their children as well, who grow up thinking that they are not accepted in the society they live in."
OUR SINGLE FATHERS
When we talk about single parents, we tend to think of single mothers only. But the reality is, there are single fathers, too. Single fathers carry out the same responsibilities that single mothers do - from preparing meals, feeding, bathing to putting their children to sleep and helping them with their schoolwork.
Shihab Haider, who is in his mid-30s, is a single parent to a six-and-a-half-year-old boy. It was a love at first sight for Haider and his ex-wife, but that love did not last long after their marriage; the dreams perished sooner than they thought.
"The decision to get divorced was my ex-wife's. She thought we differed too much in our opinions and our philosophies about life and living," Haider said. "She also thought that that it would be better for our son to be with me. We did not have to go through much struggle deciding on the custodianship."
Haider calls his three-year journey as a single father a beautiful one. From day one, he has tried to give his child a peaceful life and home. He stays in touch with his ex in-laws and has a cordial relationship with them. Haider's son also visits his maternal relatives regularly. For the well-being of his son and to spend more time with him, Haider has also reduced the number of his official out-of-country trips.
When asked how our society looks at single fathers, Haider said, "Our society still cannot accept that a father can be the primary caregiver of a child. The general idea is that after the divorce, the guy will remarry soon and therefore cannot look after a child."
Haider says that he also faces unpleasant situations at the immigration counters of our airports when he travels alone with his child. "People just cannot accept the idea that a child can be alone with his or her father," he said.
"Even the teachers at my son's school used to call up my ex-wife to discuss anything about my child. That particular situation has now changed, though," he added.
Haider agrees that single fathers are rare in Bangladesh but he thinks that there will come a time when a large number of fathers will be taking care of their children without help from their partners. Haider cites the growing rate of failed marriages as one of the reasons for increased engagement of fathers in raising children.
Although Shihab Haider and Anisa Rahman belong to two different generations, they both believe that young people today do not try hard enough to save their marriages.
"Divorce is now taken as a convenient option because we know that we can always get divorced and start everything anew," he said. "But it is often cruel to the children of such couples."
Whether we marry the person we love or one chosen by our family, we all envisage for ourselves a happy family where love and peace will abound. But what we envision does not always come true. However, our pain and heartache from a failed marriage should not destroy us, but make us stronger, if not for ourselves, then for our children. Single parents, every one of them, are fighters in their own right.
Some of the names of individuals interviewed for this article have been changed to protect their privacy.
MOMS OF BANGLADESH 
After Natasha Sabrin Khan, 32, became a mother in 2013, a new kind of awareness dawned upon her. She realised that the child-rearing tips she received from the previous generation did not match her own preferences. "I read extensively on parenting and baby care when I was pregnant and felt that I was more inclined to following the modern childcare methods," Khan said. "Times have changed after all."
But when she searched for a platform where she could connect with other Bangladeshi new or first-time mothers, she could find none. So, in early 2014, Khan took the initiative to create Moms of Bangladesh (MoBD), a Facebook group where Bangladeshi mothers, not only from Bangladesh but all over the world, can come together and discuss any parenting issue under the sky - from baby food recipes, common illnesses, sleep routine to work-life-motherhood balance, post-partum depression and child psychology.
With more than 4,000 members, MoBD is the largest Facebook group for mothers in Bangladesh. "Many other similar groups have been created since MoBD started its journey, but one feature which makes MoBD different from the rest is, we do not encourage any individual or party to promote their products or services here," she said.
MoBD is a 'closed' group, which means that unlike an 'open' group, not every Facebook user has access to it. Khan is also very selective about who she allows to become a member of MoBD. She rejects many member requests that she receives every day because they are either not recommended by existing members or because she cannot find much background information when she visits their profiles.
"Yes, I know that by doing this, I might be rejecting some genuine requests, but I have to do this to moderate the appropriateness of the content being discussed."
But MoBD is way more than just a virtual group. In the past, MoBD organised play dates which gave members and their children opportunities to meet in real life. The group also collects old baby clothes and toys several times a year and donates them to underprivileged children.
They have donated toys to the Paediatric Surgery Department of Dhaka Medical College and various orphanages. They have also sent baby clothes collected from members to places outside of Dhaka. On only one occasion, MoBD collected monetary donations when the group raised funds for the medical treatment of baby Suraiya, who was hit by a bullet while still in her mother's womb. 
"I am deeply indebted to all the members without whose participation MoBD could not become what it is today," Khan said.
Khan has big dreams for her brainchild, MoBD. She hopes to turn her group into a one-stop solution to all queries about parenting and child-rearing needs.
Wara Karim is a US-based writer for The Daily Star. She can be contacted at warakarim1@gmail.com
Model: Doyel, Mashrik
Location: Pan Pacific Sonargaon, Dhaka