3 brothers shot by Rohingyas in Teknaf, police say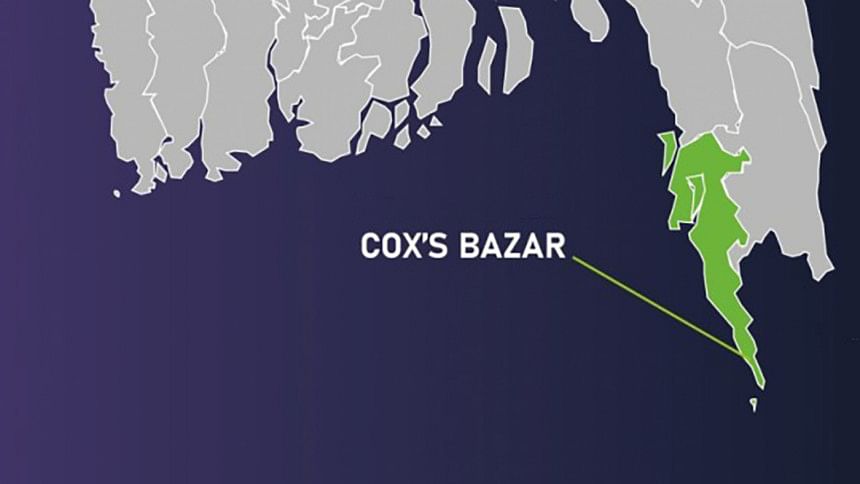 Three locals, brothers, were hospitalised after being shot and critically injured by a group of armed Rohingyas in Teknaf, Cox's Bazar, police said.
The injured are Rahmatullah (30), Salamatullah (22), and Mohammad Hossain (18) -- sons of Habibur Rahman.
The incident happened at Jadimura Rohingya Camp no. 27 near Nature Park area in Hnila union of Teknaf upazila at 3:30am today, reports our correspondent quoting police.
Mohammad Tariqul Islam, 16-Armed Police Battalion (APBN) Commander (Superintendent of Police) said, due to previous enmity, a group of armed Rohingyas went to Habibur Rahman's house and fired shots randomly. His three sons were critically injured in the shooting.
Upon receiving the news, teams of APBN and Teknaf police went to the spot and took the injured to Teknaf Upazila Health Complex, said Tariqul, adding that the on-duty doctor sent them to Cox's Bazar District Sadar Hospital from there after providing primary treatment.
Local sources and eyewitnesses said there were 10 to 12 members in the Rohingya group. Among them were Hashemullah, Nuru, Abu Taher, Abdur Rahman, Prakash Beji, Azimullah, and Shukkur.
Police patrol at the scene has also been increased, according to the APBN commander. The police operation to arrest the perpetrators is still ongoing. The situation in the area has been stabilised.
Teknaf Police Station Officer-in-Charge, Mohammad Hafizur Rahman, told The Daily Star that police are trying to arrest them. A case is currently being prepared in this regard.