Attack on intern nurse in Pabna: Prime accused arrested, sent to jail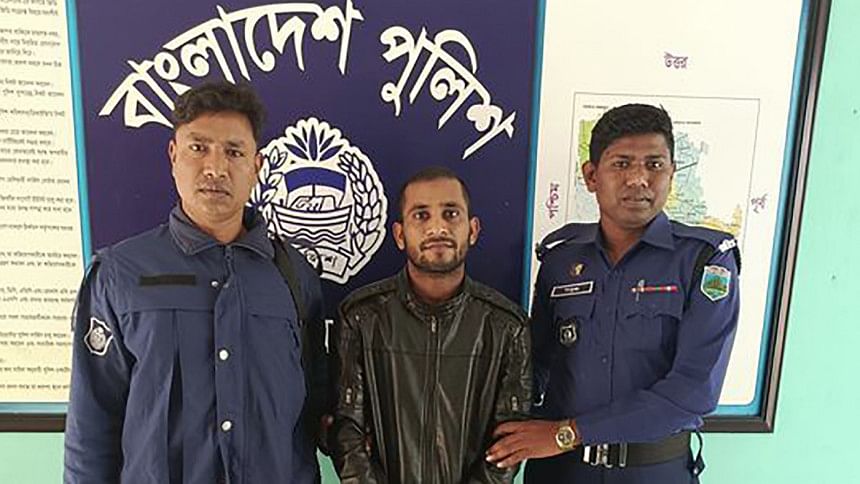 Police today arrested the prime accused in a case over the assault of an intern nurse at Pabna 250-bed General Hospital on Tuesday.
A broker named Saddam Hossain, son of Md Kuddus of Shalgaria village in the district, was arrested around 3:00am after the victim filed a case against him and 4 to 5 unidentified people yesterday, two days after the incident.
Later, the accused was produced before a court that sent him to jail this afternoon, our Pabna correspondent reports, quoting Kripa Shindhu Bala, officer-in-charge of Pabna Sadar police station.
Raja Hossain, a second-year student at Ichhamati Nursing Institute, was assaulted by Saddam on Tuesday.
According to Raja, locally influential Saddam took Tk 600 from a patient for an electrocardiogram test and started to bargain in the ward.
As he asked Saddam to leave the ward, the latter became angry and assaulted him. Saddam and his men also threatened to stab Raja outside the hospital.
Protesting the attack on Raja, the Pabna district unit of Bangladesh Diploma Student Nurses Union (BDSNU), called for the work abstention programme at the hospital the same day.