Dhaka Airport: Passenger leaves behind Saudi riyal worth Tk 6cr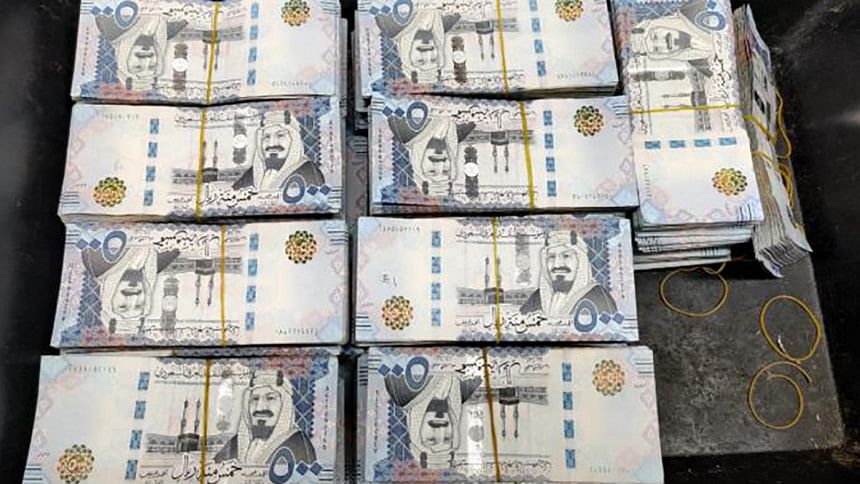 Customs Intelligence and Customs House officials seized 22,99,500 Saudi riyal -- equivalent to Tk 6 crore -- at Dhaka airport on Wednesday night.
The officials found foreign currency inside a luggage while screening it at the airport.
As they could not locate the owner of the luggage, they opened it in presence of other agencies and found the currencies hidden inside 34 shirt boxes, said Ahmedur Reza Chowdhury, deputy director of Customs Intelligence.
With the help of tag attached to the luggage, the officials identified that it belonged to a passenger named Mamun Khan.
The passenger checked in to board a flight of Emirates, to go to Dubai, but fled from the airport during the seizure, he said.