SC stays contempt proceedings against Kushtia DC, SP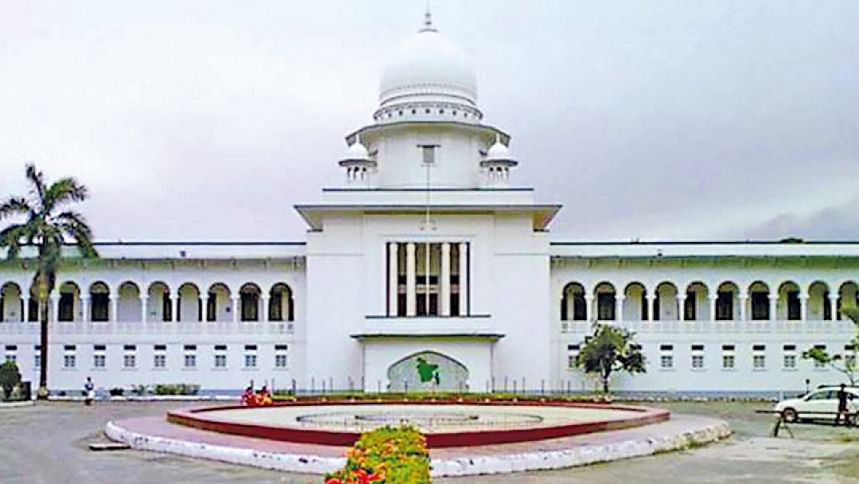 The Appellate Division today stayed the High Court proceedings in a contempt of court case against Kushtia DC, SP and three others for six months over their alleged involvement in buying and selling properties worth Tk 123 crore at a price of Tk 15 crore through an auction, violating an HC stay order.
The HC on August 2 last year, issued a summons order against Kushtia Deputy Commissioner Mohamamd Saidul Islam, Superintendent of Police Md Khairul Alam, Brac Bank Limited's Managing Director Selim RF Hussain, Officer-in-Charge of Kushtia Sadar Police Station Md Sabirul Alam, and a businessman, Abdur Rashid, who purchased the properties.
On that day, the HC also issued a rule asking the five persons to explain why the contempt of court charges should not be brought against them for selling the properties worth Tk 123 crore of Md Shafiqul Islam, proprietor of Biswas Traders, VIP Rice Mill, and M/S VIP Auto Flour Mill in Ailchara village of Kushtia, to Abdur Rashid at a price of Tk 15 crore through an auction, ignoring its stay order.
Today, the Appellate Division ordered Shafiqul Islam to pay Tk 51 crore as due loan to Brac Bank and Tk 50 lakh as compensation to Abdur Rashid in six months.
At the same time, the DC, SP, Brac Bank, Abdur Rashid and others concerned have been ordered to handover the properties to Shafiqul in two weeks after he pays Brac Bank and Abdur Rashid.
A three-member bench of the Appellate Divison headed by Chief Justice Hasan Foez Siddique passed the order following a leave-to-appeal petition filed by Abdur Rashid challenging the HC orders. The other two judges of the bench are Justice M Enayetur Rahim and Justice Jahangir Hossain.
Shafiqul's lawyer Raghib Rauf Chowdhury told The Daily Star that his client has already paid Tk 4.5 crore to Brac Bank as his properties were mortgaged to the bank, he said.
Lawyer Nurul Amin appeared for Abdur Rashid during the hearing today.