All should work together for peace and stability
Says outgoing Chinese envoy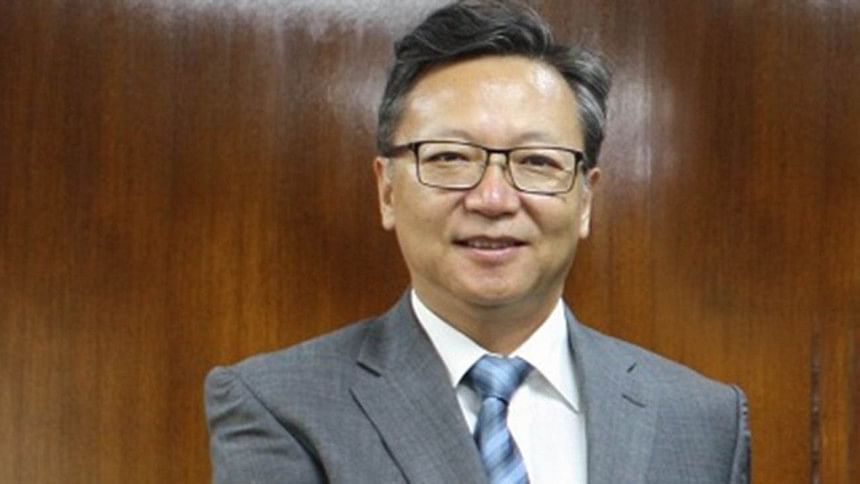 All countries, including China, India, the US and Bangladesh, should work together as friends, instead of forming groups against each other, for peace and stability, said Li Jiming, the outgoing Chinese ambassador.
"That is our sincere wish -- that is what China is pursuing," he said, citing the Russia-Ukraine war that has created a refugee crisis in Europe and has unfurled economic turmoil the world over.
Bangladesh and China have accomplished a lot during his tenure here, especially during the joint fight against Covid-19, he told reporters after a farewell meeting yesterday with Planning Minister MA Mannan at the planning ministry.
Several major projects were completed and many are on the way to completion next year.
He congratulated Bangladesh for being on the fast track of development, which will help the international community, including China.
He said he was happy that China played a positive role as a development partner and uplifted the strategic partnership of cooperation between China and Bangladesh to a higher level.
Asked about the Dhaka BRT accident in Uttara that killed five people on August 15, he said that all parties involved learned a lesson from the episode and any repeat should be averted.
China's Gezhouba Group Corporation is implementing the project.
It is up to the Bangladesh government, not China, to take action against the company, he added.
"India, China, the US, Bangladesh, Japan -- all want the welfare of people and should always stay in touch with friends, do business, and make life better for our people," Mannan said.
Differences can be resolved through talks.
"We don't have to go to the extreme."
China is now a global superpower for its good deeds and not for exploitation or oppressing others, he added.