EC may change its decision on banning journalists using motorbikes during polls: CEC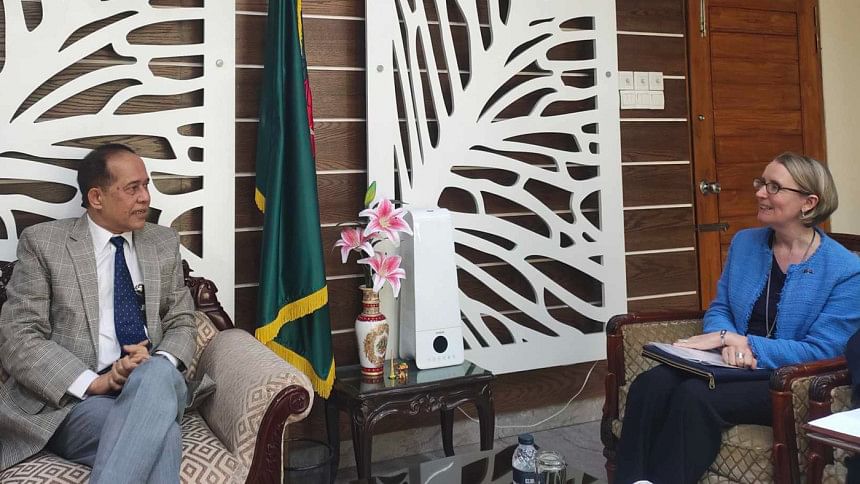 Chief Election Commissioner Kazi Habibul Awal today hinted that the Election Commission might change its decision on banning journalists using motorcycles during elections.
On April 12, the EC issued a guideline for media outlets that banned journalists using motorcycles when they are covering the polls.
After a meeting with British High Commissioner Sarah Cooke at the Nirbachan Bhaban, Habibul told reporters that they discussed about the media guidelines.
The UK envoy wanted to know whether media personnel needed permission to enter a polling station.
"We said that there is no permission required," said Habibul.
The commission banned motorcycles for a reason ... , the CEC said.
He further said journalists claim that it would be difficult for them to cover election activities without motorcycles, which is also justified.
"That's why we said we've put it [new guideline] under review. We're going to change that appropriately," he added.