Khelafat Andolan wants reserved women's seats in parliament abolished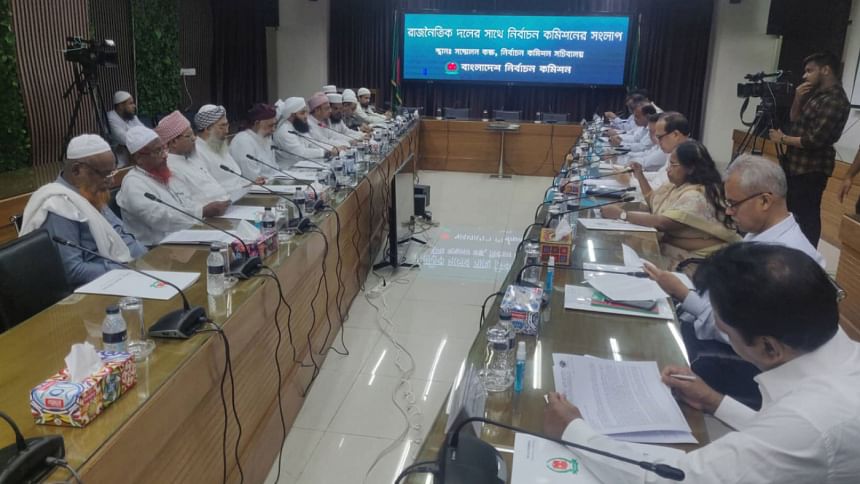 Bangladesh Khelafat Andolan has demanded abolition of reserved women's seats in the parliament, in the upcoming national election.
The demand came in a dialogue held at the conference room of the Election Commission this (July 24, 2022) afternoon.
The religion-based political party placed a 40-point demand to the EC today.
According to the demands signed by the party's Chairman Ataullah Hafezzi, since women have the opportunity to directly participate in the elections for seats, there is no justification for reserved seats in parliament.
"This system is discriminatory, so let it be abolished," the party said in the demands.
The party also demanded that EVMs should not be used in the elections. They claimed that people do not have a clear idea about EVMs. There is a debate in the country and abroad about use of EVMs.
"So don't make the national election questionable by using EVMs," it said.
The party also demanded for making the process of filing nomination papers easier.
"Provisions and arrangements for filing nomination papers should also be made online in the parliamentary elections," Khelafat Andolon said.