Book fair may go on for longer
Says state minister for cultural affairs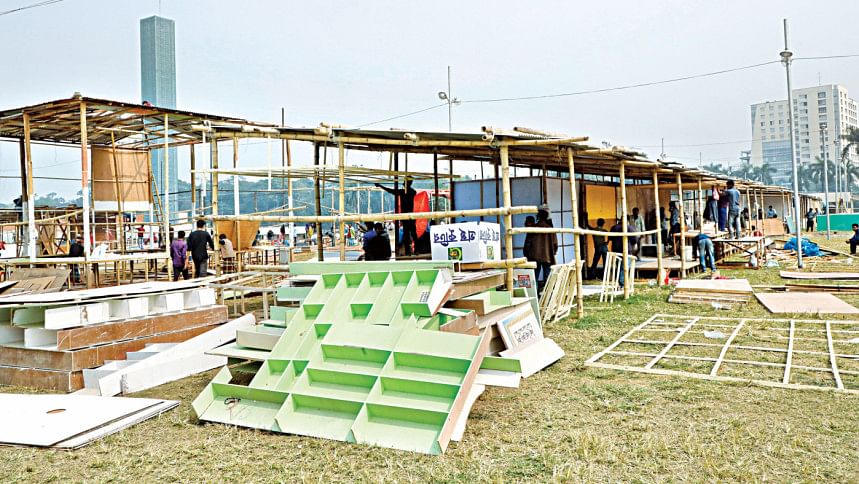 State Minister for Cultural Affairs KM Khalid yesterday said there is a plan to increase the duration of Amar Ekushey Boi Mela, as Covid-19 infection rate has gone down.
He said this time, the duration of the fair will be two weeks. "In fact, we have become accustomed to the fact that Ekushey Boi Mela will be month-long... But we could not start from February 1 due to Covid."
"However, considering the Covid situation, if the infection rate comes under control or decreases... then we will try to increase the duration," he said.
He made the remarks while inspecting the fairground at Suhrawardy Udyan. During this time, the cultural affairs minister also visited the fair and observed the under-construction stalls and pavilions.
He said there was no booth at Bangla Academy to vaccinate publishers, salespeople and Bangla Academy officials. "However, we requested Dhaka Medical College and Hospital to provide services. They are doing that."