Educational institutions to reopen soon
Says Dipu Moni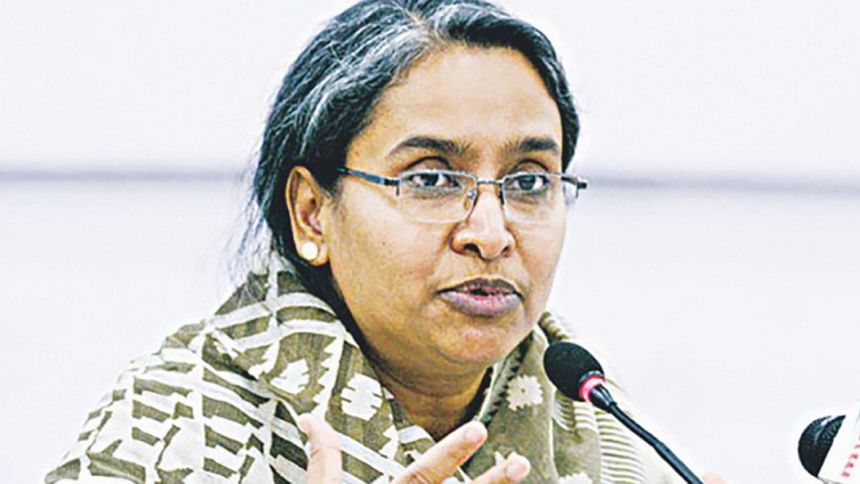 "We have to be more careful amid the pandemic. We want to reopen the educational institutions as soon as possible. The infection rate has been decreasing, so we hope we can reopen the institutions soon," she said at a programme at Sylhet Circuit House, reports our Sylhet correspondent.
The minister was speaking at a view-exchange programme with  leaders of Sylhet district and city unit of Awami League.
DU in-person classes for freshers from Feb 22
Meanwhile, Dhaka University authorities have decided to resume in-person classes for first-year students on February 22, maintaining health guidelines.
Besides, the scheduled examinations will be held as per the routine, said a DU press release yesterday.
"We will also take the initiative to resume in-person classes for students of all academic years, if the Covid situation improves by this time," said Vice-Chancellor Prof Md Akhtaruzzaman.
On January 21, the university suspended in-person classes till February 6, following  government decision amid a surge in Covid-19 cases. Later, the suspension was extended till February 21.