Still stuck in a Bureaucratic Tangle
Appointment of psychologists to counsel jailed extremists keeps getting delayed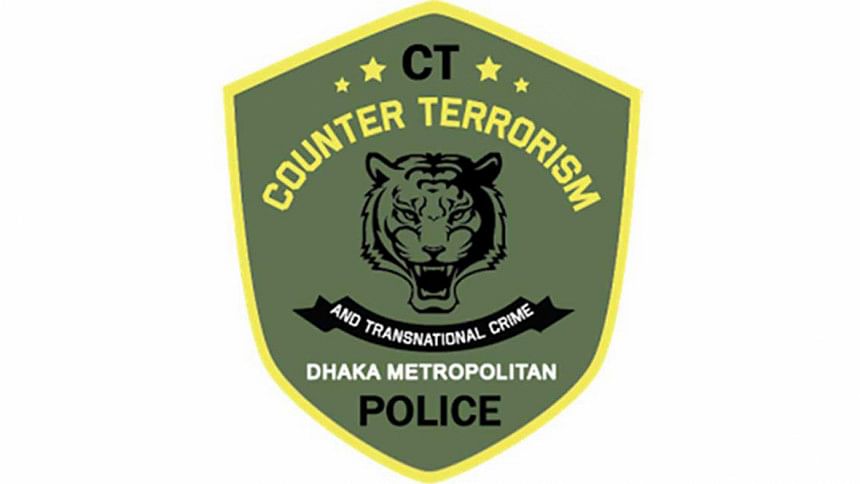 We need softer approaches along with the hard approach to prevent extremism. For this, deradicalisation needs to start from jail, and this initiative needs to start immediately.
The proposal to appoint psychologists for deradicalisation programme remains stuck in a bureaucratic tangle.
This comes despite repeated warnings that arrested militant suspects became more dangerous after being sent to jail and spending time with extremist groups' top leadership there.
A year back, the Counter Terrorism and Transnational Crime (CTTC) unit sent a proposal to temporarily appoint psychologists in line with a previously approved project to provide counselling to arrested extremists in jail.
The project, titled "The Construction of the Counter Terrorism and Transnational Crime prevention Centre of Bangladesh Police", was approved in 2019 with a budget of Tk 350 crore.
On January 17 last year, under the project, CTTC first sent a proposal to directorate of prisons to obtain permission to provide counselling of extremist prisoners in jail.
The prison directorate responded with a no-objection on February 15 of the year, and requested the government to approve appointment under the project.
However, on March 25, security service division (SSD) of the home ministry refused to allow such a step and suggested police to apply again by informing the public security division of the ministry, according to sources.
As per the suggestions, CTTC applied again via the PHQ on August 28, through the public security division. In the next five months, the letter managed to reach the SSD. However, it's still waiting for approval.
In the letter, a copy of which was obtained by this newspaper, CTTC said it is possible to bring back those who were misled by militant outfits into mainstream society, after changing their mentality through proper explanation of religious ideas.
For the rehab, psychologists are required as they can analyse the threat posed by the extremist individuals.
Talking to The Daily Star yesterday, Md Asaduzzaman, chief of CTTC unit, said, "We are still waiting for the ministry's response."
"We need softer approaches along with the hard approach to prevent extremism," he said. "For this, deradicalisation needs to start from jail, and this initiative needs to start immediately," he added.
Contacted, security expert Maj Gen (retd) Abdur Rashid said the use of psychologists could be useful not only for deradicalisation but also for analysing crime. "We have seen such practice in other countries. If we can introduce this, it can only be a positive move," he added.
Meanwhile, Sayed Belal Hossain, additional secretary (jail wing) of home ministry, said they will look into application, mentioning that the process might be delayed because of an official's illness. "We have no update as the concerned desk officer is sick," he said.
A CTTC official involved with the project said the project has a four-year duration, of which three have elapsed just for sending and re-sending files. "We fear that the project tenure may end by the time the approval arrives."
Sources said a number of militancy supporters who were jailed became more radicalised after they came out on bail.
Take the case of Ariful Karim Chowdhury alias Adnan. He was first arrested by police in 2015 over his involvement with Harkat-ul-Jihad.
A year later, he come out on bail and got involved with Ansarullah Bangla Team.  He went on to become ABT's chief for a part of Dhaka and in-charge of fund collection, said Rab officials following his second arrest from Mirpur on December 19, 2019.
In another case, one Abdulla Al Noman also turned into a key militant leader inside prison.
He was arrested first in 2018 as a supporter of "Neo JMB". By the time he came out of jail after 15 months, he had become a top member of its military wing, CTTC unit said following his second arrest on July 24, 2020.
Officials said a number of people arrested for their links to radical websites or for sharing radical thoughts on social media became full-fledged members of militant outfits in prison.
Md Mahfuzul Islam, deputy commissioner of CTTC unit, said it is not possible to win the fight against extremism by policing alone, and such initiatives as those proposed under the project must be undertaken.