Was this really a win for tea workers?
Protest called off after Tk 25 pay hike; workers still worried about making ends meet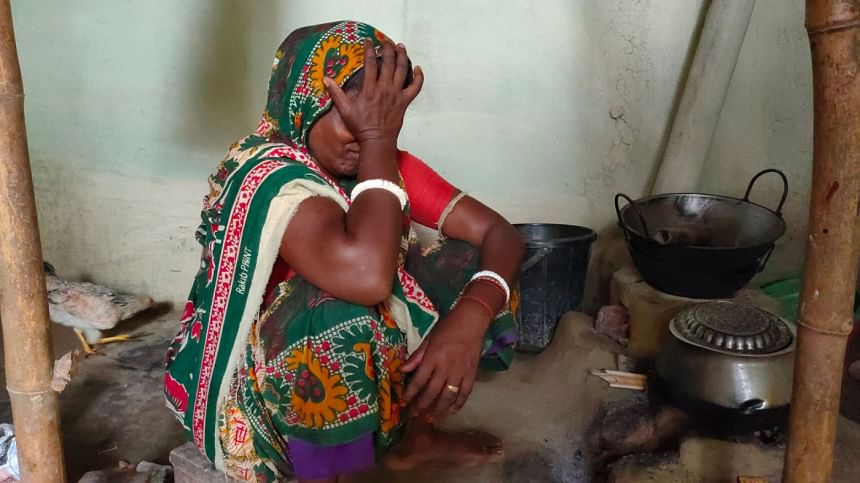 "Today, I protest so that I don't die out of hunger. It's a protest for our lives, our survival and our rights."
This was what Agni Banik, a permanent tea worker based in Moulvibazar, had to say before the countrywide protest was called off, after the prime minister's directive to raise their daily wage from Tk 120 to Tk 145.
Moulvibazar Deputy Commissioner Mir Nahid Ahsan relayed this decision to everyone yesterday at a meeting held at the Office of the Department of Labour at Sreemangal, Moulvibazar.
Hearing this, tea-worker leaders called off the strike for the time being.
"The Prime Minister's Office contacted us. Based on the prime minister's assurance, the tea workers have accepted this wage and will join work from tomorrow [today]," said DC Nahid.
Workers of 166 tea estates across the country, including those in Sylhet and Chattogram, refrained from working from August 13, demanding a hike in daily wage from the existing Tk 120 to Tk 300.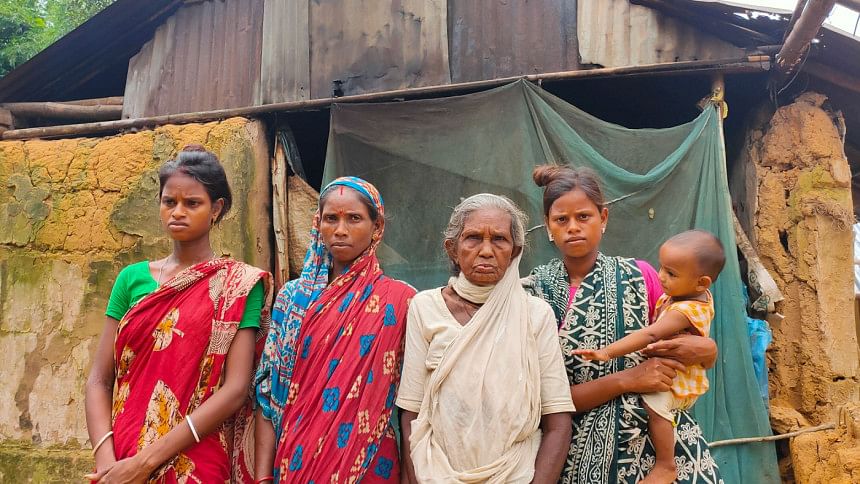 So, how will a pay hike of Tk 25, a small fraction of the demanded raise, be of any benefit, that too at a time when prices of essentials keep on rising?
"The price of per kilo rice is now Tk 60, while per litre soybean oil costs Tk 200. It takes Tk 150 to buy 12 eggs. And yet, we're only getting a paltry daily wage. How do we survive like this?" asked Agni.
Agni, who had been demonstrating in front of Malinichhara Tea Garden, also mentioned how families of workers like her suffered during their protest.
"I didn't get Sunday's [tea garden holiday] wages. I missed out on two days' wages because I participated in the strike for a day," she explained.
Maloti Gonju, another worker, shared that her family hasn't had a decent meal in a long time.
"The price of everything in the country is increasing. But our wages are not [in accordance with prices]. Are we not humans?" she lamented.
Another worker Amrika Gonju, who runs a family of seven with her income, said, "Whether I eat or not, I have to feed my four children. This is something that I cannot do with this wage. Do our lives mean nothing?"
What their collective experience wants to tell everyone is that not only have they been deprived of fair wages all this time, the protest has also taken a toll on them and their families, due to lost wages.
And this is not even all of their miseries.
According to the Labour Act, there's a rule that requires workers to be made permanent after 90 days of working. However, many tea workers haven't been made permanent even after working for six to seven years.
Rajat Kanti Biswas, general secretary of Bangladesh Trade Union's Moulvibazar unit, said it's yet another battle to become a permanent worker in the tea gardens.
Rajat said the delay is intentional so that the company has to pay less to workers in the form of provident funds after they retire.
"Some people in the tea-worker population try to earn a living by working as day labourers in brick kilns, roads or paddy fields. However, not all of them have the scope to work outside. There's a risk of cancellation of the allotted house or losing the chance of a permanent job in the tea garden later on," Rajat said.
"It's a generational struggle that the government needs to pay attention to," he added.
According to the Statistical Handbook on Bangladesh Tea Industry 2019, there are 166 gardens in the country with a total of 1,40,164 tea workers.
In three Sylhet districts, there are 135 tea gardens, where 46,450 registered female workers and 15,153 casual female workers work.
About 74 percent of tea workers live in poverty, according to a 2018 study by Bangladesh Bureau of Statistics (BBS).
Prof Chitta Ranjan Rajbongshi, a tea worker analyst, said, "Keeping aside the government's dependence on tea workers, the one thing that I cannot ignore is that they're the protectors of the 25 percent of the country's forest area. That's why the government high officials should consider improving their living conditions as tea gardens are assets to the government."
"Ninety-nine percent of the tea population voted for the current government. They should keep that in mind as well," he added.
Philip Gain, director of Society for Environment and Human Development, said tea workers are still living like slaves and their wages are never proportionate with present expenses.
"Tea workers are among the most marginalised, excluded and poverty-afflicted population of Bangladesh. They have seen how the garden owners have hijacked the Minimum Wage Board and kept their future hanging in the balance," said Philip.
"It's the government's responsibility to establish rules of fair trade in the tea sector, and ensure justice and protection for tea workers, who are the most important asset for the country's tea industry," he added.
Nipen Paul, acting general secretary of the Bangladesh Tea Labour Union, said, "These long discussions usually just yield insignificant decisions."
"We're continuing discussions with the worker leaders... But the strike isn't a solution. The tea industry was facing huge losses because of the strikes," said Golam Mohammad Shibli, chairperson of Bangladeshi Tea Sangsad (Sylhet).
"This is the season for tea leaves. If raw leaves are wasted, I think the workers will lose the most," said Nahidul Islam, deputy director of labour in Sreemangal.