1 killed, 30 hurt as BNP, cops clash at Nayapaltan
A man was killed and at least 30 others were injured after a clash erupted between police and BNP men in front of the party's central office in the capital's Nayapaltan this afternoon.
The deceased was identified as Mokbul Hossain, 43. 
Inspector Bachchu Mia, in-charge of DMCH Police Outpost, confirmed that the man died at the hospital. The body bore pellet injuries, he added. 
"The man was lying in a pool of blood in front of the party office. He had suffered pellet injuries. We took him to Dhaka Medical College Hospital, where he died around 3:40pm," said Mostafizur Rahman Rumi, publicity secretary of Jagannath University unit Chhatra Dal.
BNP men alleged that the police members attacked them around 3:00pm as they were gathering centring their December 10 rally.
Witnesses said the law enforcers fired teargas shells, shotgun pellets to disperse the BNP men while the party activists and supporters  retaliated by hurling brick chips.   
Of the injured, at least 10 persons sustained pellet injuries and were rushed to nearby by private hospitals, a senior correspondent of The Daily Star reported from the spot.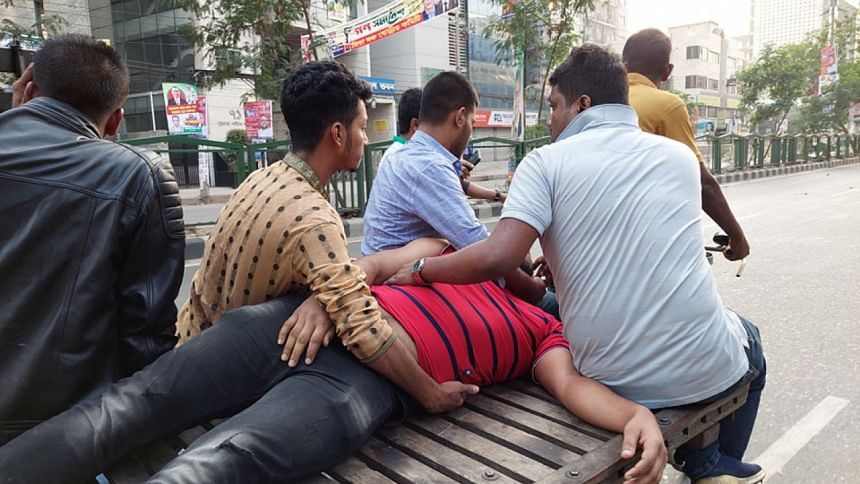 Police also picked up several persons.
Senior Joint Secretary General Ruhul Kabir Rizvi alleged that the police opened fire on the peaceful gathering.
"It is a planned attack on the BNP leaders and activists. Police attacked following the instruction of the top officials of the government," he alleged.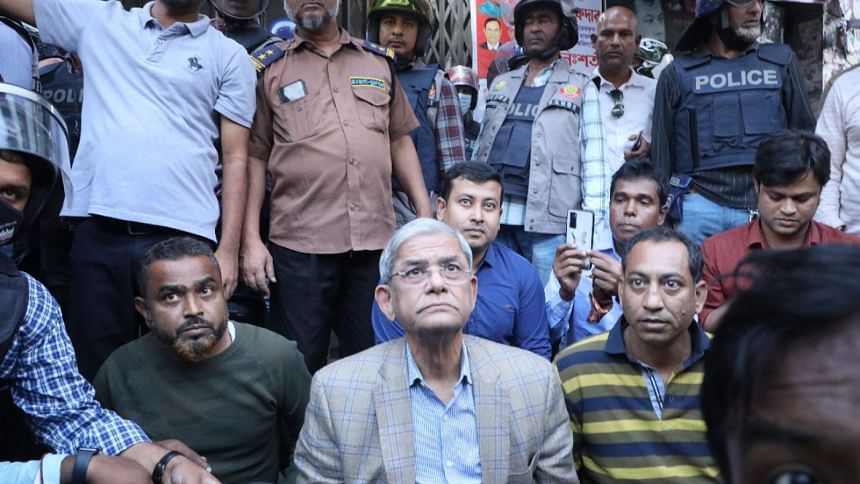 He said many of the party men were injured.
Our reporter from the spot saw a number of policemen entering the BNP's Nayapaltan office. They, however, came out after a few minutes.  
On the other hand, talking to reporters on the spot, police officials said the BNP men attacked the law enforcers without any provocation.
"We took action to disperse them," said a senior officer.