BNP rally starts at Nayapaltan
BNP leaders and activists have started a protest rally to press home their 10-point demand in front of the party's Nayapaltan office. 
Earlier, party men thronged in small processions to join the rally to press home their 10-point demand, which include holding the national election under a non-partisan interim government.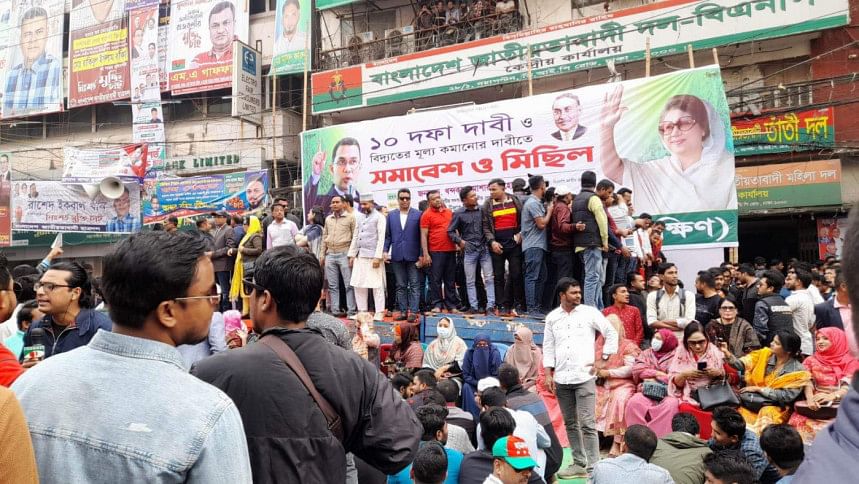 As part of the simultaneous movement, BNP and other political parties are observing the programme, protesting the price hike of electricity.
BNP announced the protest programme from the mass sit-in event on January 11.
Visiting the spot, it was found that the party's front and associate bodies leaders and activists have taken positions in and around the party's Nayapaltan headquarters since noon.
A temporary stage has been set up on three pickups in front of the party's central office.
Meanwhile, a huge number of police and members of other law enforcement agencies have been deployed in Nayapaltan and its adjacent areas to avert any untoward situation.