Clash at Nayapaltan a conspiracy to foil Dec 10 rally: Fakhrul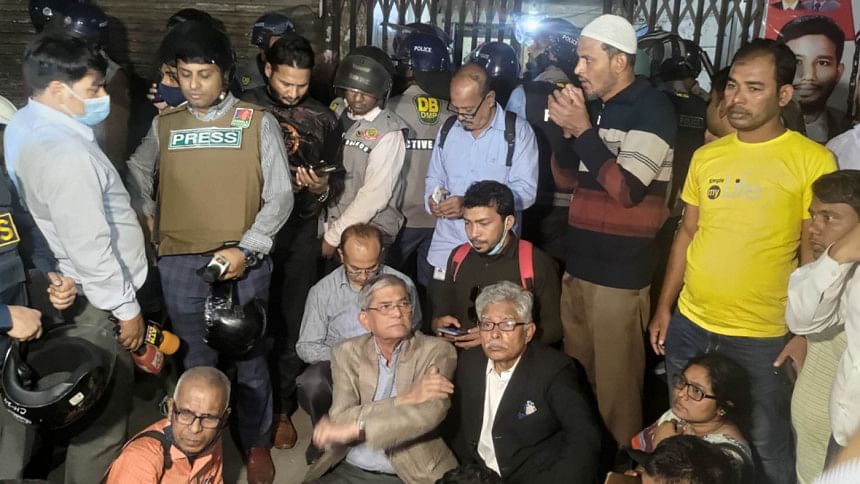 BNP Secretary General Mirza Fakhrul Islam Alamgir today said that the clash at Nayapaltan area is a conspiracy to foil the scheduled rally on December 10.
"This incident is to foil the rally. This is a conspiracy," Fakhrul told reporters in front of BNP's Nayapaltan office after the clash around 4:30pm today.
He demanded the authorities to withdraw the police force deployed at Nayapaltan area so that they can hold the rally peacefully.
A man was killed and at least 30 others were injured after a clash erupted between police and BNP men in front of the party's central office in the capital's Nayapaltan area.