'Corruption, anarchy the new norm'
12 opposition MPs blast govt for sorry state of EC, education, law and order, health sector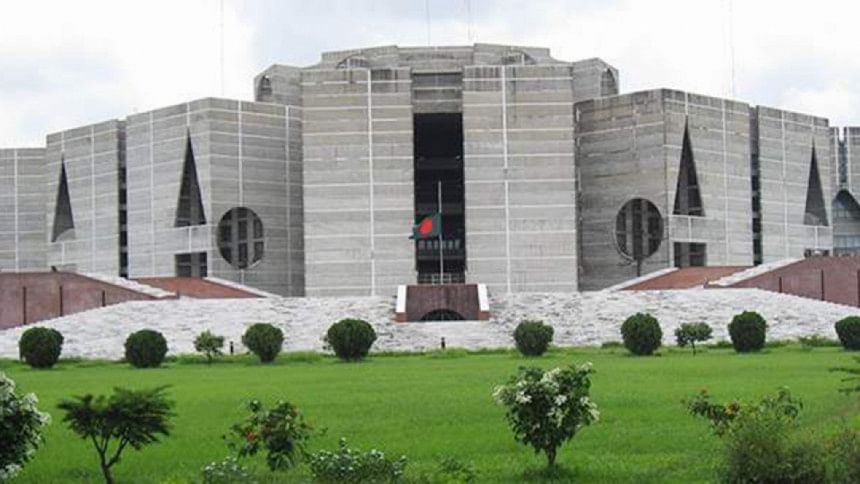 BNP, Jatiya Party and Gono Forum MPs at Jatiya Sangsad yesterday blasted the government for the sorry state of the Election Commission (EC), education system, law and order situation and widespread corruption in health sector.
A total of 12 lawmakers slammed Education Minister Dipu Moni, Law Minster Anisul Huq, who is in charge of the EC in parliamentary affairs, Health Minister Zahid Maleque and Home Minister Asaduzzaman Khan while participating in the discussion on passage of the proposed budget for 2022-23.
Jatiya Party, BNP, Gono Forum and independent MPs submitted 664 cut motions on 59 demands centring the proposed budget.
They were allowed to participate in the discussion on Election Commission Secretariat, Public Security Division, Health Services Division and Secondary and Higher Education Division.
The MPs are Jatiya Party's Kazi Firoz Rashid, Rustam Ali Farazi, Mujibul Huq Chunnu, Fakhrul Imam, Shamim Haider Patwari, Rawshan Ara Mannan and Ponir Uddin Ahmed; BNP's Harunur Rashid, Mosharrof Hossain and Rumeen Farhana; Gono Forum's Mokabbir Khan and independent MP Rezaul Karim Bablu.
Chunu said teachers are being humiliated by their own students, as the environment at the country's education institutions has been ruined.
The JP MP said there is no monitoring system of University Grants Commission for mismanagement and irregularities in private and public universities.
Pointing to the killing of a college teacher in Savar and humiliation of a teacher in Narail, JP MP Kazi Firoz Rashid questioned, "What is happening in educational institutions today?"
BNP MP Harunur Rashid said, "Quality of education has deteriorated, breaking all records."
Harun said not a single university has been placed in the international ranking.
All the opposition MPs blasted the government for insufficient allocation of the proposed budget for education sector.
On behalf of the education minister, Agriculture Minister Abdur Razzaque told the parliament that the present situation will not improve overnight.
Harunur said in the last 10 years, people have lost confidence in the Election Commission.
He said not the EC but police and the local administration are holding elections at present.
Another BNP MP Rumeen Farhana said the EC has been destroyed under the present government, and voting under the present EC cannot be free and fair.
The law, home and health ministers refuted all the allegations of the opposition MPs.