6th National Council
Mahila AL activists gathering at Suhrawardy Udyan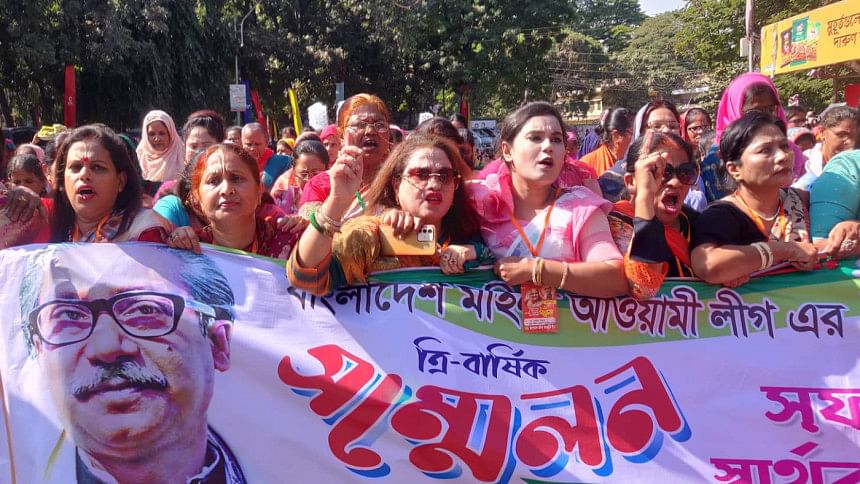 Activists of Mahila Awami League, an associate body of the ruling AL, have started gathering at the capital's Suhrawardy Udyan to join the organisation's sixth national council.
The activists were seen entering the venue in processions through its gates beside the Dhaka University's TSC area.
Many processions are also parading different roads of Shahbagh and Nilkhet areas.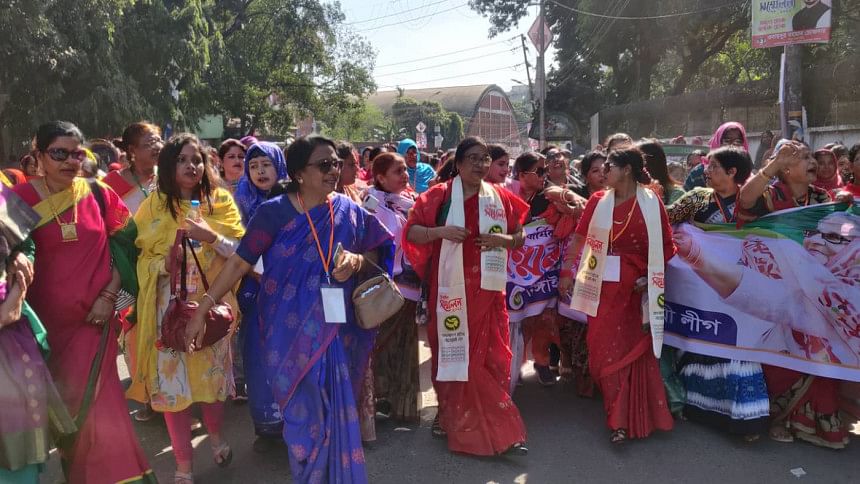 Prime Minister Sheikh Hasina and Awami League President Sheikh Hasina is expected to inaugurate the council session at around 2:30pm.
She will also address the opening session as the chief guest.
In its last council held on March 4, 2017, Safia Khatun was made president and Mahmuda Begum general secretary.
Although the tenure of the committee ended in 2020, the council was not held at the scheduled time due to the pandemic.
Mahila Awami League was founded in 1969.