MP Rahmatullah claims to have 2cr votes in pocket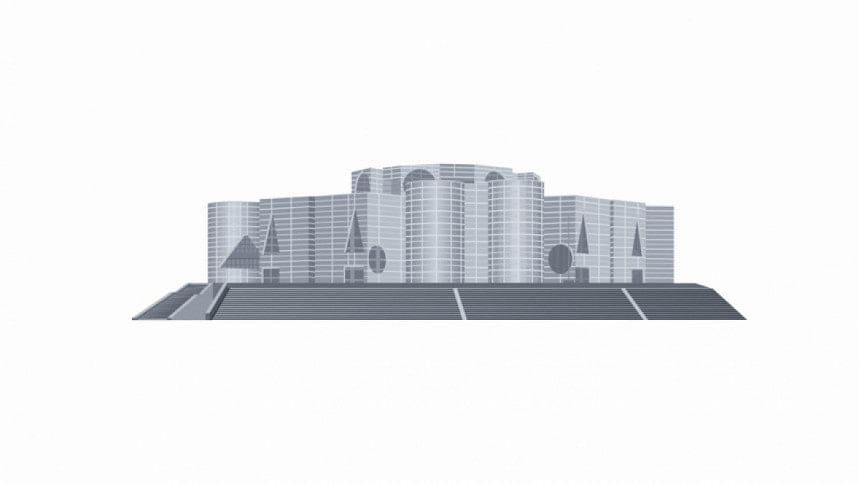 There are some 30 MPs in the parliament who are followers of Ahle Hadith but they choose not to disclose it, said Awami League lawmaker AKM Rahmatullah in parliament yesterday.
Ahle Hadith is a Sunni reform movement that emerged in North India in the mid-nineteenth century, from the teachings of Sayyid Ahmad Shahid, Syed Nazeer Husain and Nawab Siddiq Hasan Khan.
Standing on a point of order in parliament, Rahmatullah, MP for Dhaka-11, claimed to have two crore votes in his pocket.
He then claimed himself to be the "chief adviser" to the Ahle Hadith. He also mentioned that the Ahle Hadith wanted to make him their president, and effectively that he has them on a string. "Whichever direction I will go, they will follow."
Referring to a newspaper report, Rahmatullah said he read how BNP Secretary General Mirza Fakhrul Islam said that people know who escaped after 1/11.
At the time of 1/11, Sheikh Hasina had come to London from America, he said.
"I came to London from Italy. She stayed at a flat in Regent Park. She sent me news. She told me – Rahmatullah, Maya [Mofazzal Hossain Chowdhury Maya], Azam [Mirza Azam], Nanak [Jahangir Kabir Nanak] is jot in Dhaka. If you don't go, will Sahara [Sahara Khatun] be able to gather any people? Then I came back," he said.
Rahmatullah said that as he is an honest person, he somehow managed to collect 2 lakh people for Sheikh Hasina's return. "Then I gave you [Sheikh Hasina] the reception."
Returning to the news report, he said Fakhrul should hardly talk about who ran away after 1/11.