Send Khaleda Zia abroad for treatment
Lawyers' platform demands in road-march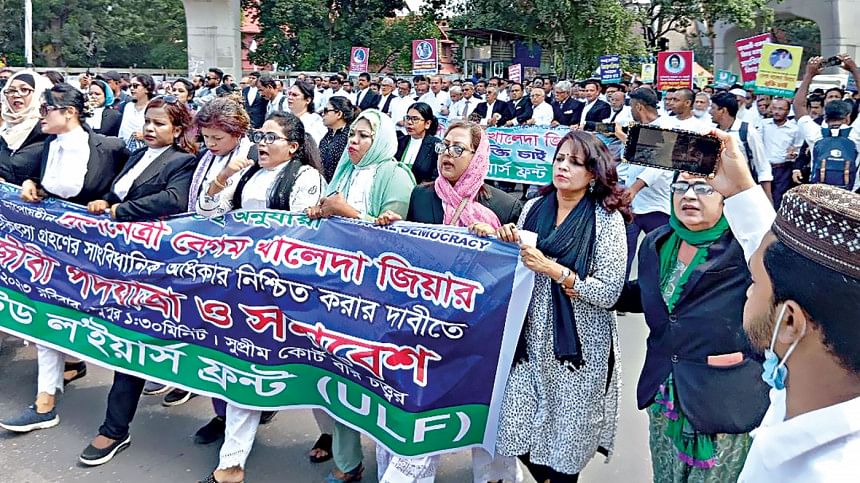 A platform of lawyers under the banner of United Lawyers Front (ULF) yesterday organised a road-march programme near the Supreme Court demanding that the government send BNP Chairperson Khaleda Zia abroad for her better treatment.
ULF convener Zainul Abedin, also BNP chairperson's advisor, and its co-convener Subrata Chowdhury, also Gonoforum's executive president, led the road-march from the Supreme Court Bar Association premises around 1:30pm.
The road-march moved through Supreme Court Mazar Gate, Shikkha Bhaban and Kodom Foara area.