West Bank Raid: Israeli forces kill two Palestinians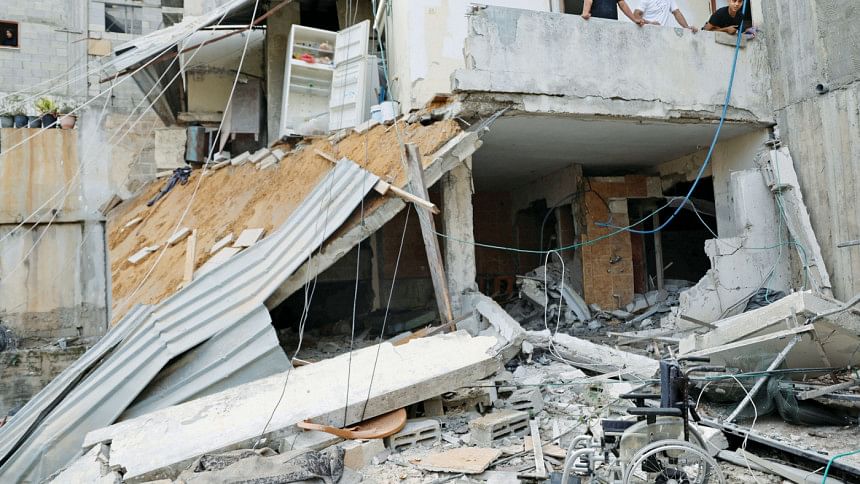 Israeli forces killed two Palestinians, including a fighter of the Islamist Hamas group, during a raid on a refugee camp in the occupied West Bank yesterday, emergency workers and Hamas said.
Israeli forces raided the Nur Shams camp near the city of Tulkarm in the early hours of yesterday morning, setting off an hours-long gun battle with Palestinian fighters, witnesses said.
The Israeli military said it conducted "counterterrorism activity" in the camp, dismantled an operational command centre, equipped with computers and surveillance cameras, and uncovered dozens of explosive devices and bomb-making components.
"During the activity, suspects opened fire and hurled explosive devices at the forces, who responded with live fire. Hits were identified," the military said in a statement, adding that an Israeli soldier was moderately wounded.
Hamas, which has been extending its reach away from its base in Gaza and into the West Bank, said one of the men, 21-year-old Osaid Abu Ali, was a member of its armed wing.
The family of the other man, 32-year-old Abdel-Rahman Abu Daghash, said he had stepped onto the terrace of his house to observe what was going on when he was killed by a sniper.
"He went up to the rooftop to film the ambulances. He barely had the chance to look and the sniper targeted him," said his brother Mo'men Abu Daghash. "He has nothing to do with it and he has kids and his wife is about to give birth."
There was no immediate comment from the Israeli military.