Bird strikes damage 2 aircrafts at HSIA during take-off
Bird strikes today damaged two aircraft of two airlines at the Hazrat Shahjalal International Airport during take-off.
However, fortunately, both incidents didn't cause any casualties.  
In the first case, a flight of Biman Bangladesh Airlines, BG 388, on the Dhaka-Bangkok route had to abandon takeoff at the last stage of acceleration as a bird strike caused one of its tyres to burst.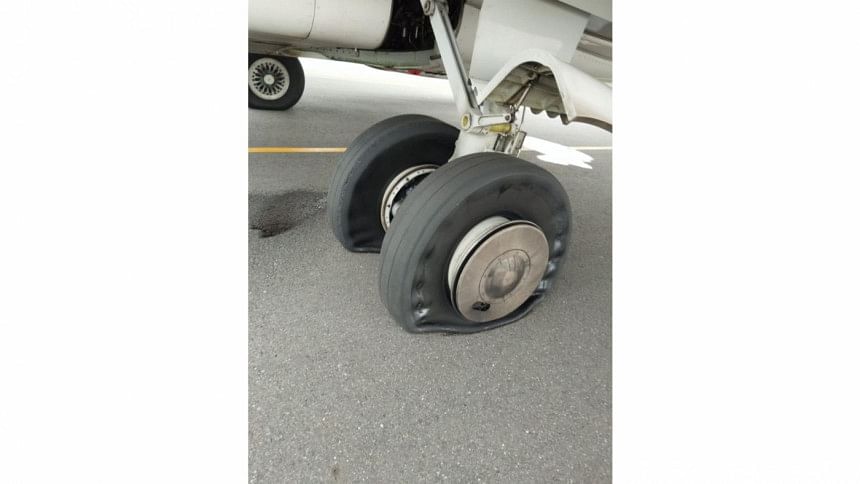 Passengers of the plane had to disembark in the taxiway, said a senior pilot of the national flag carrier.
Later, passengers of the aircraft were flown to Bangkok by another aircraft of Biman, a senior official of Biman said.
A team of engineers from Biman are now inspecting the plane to assess the damage.
In the second case, a flight of Fly Dubai abandoned take off after a bird strike on its left engine and damaged 3 propeller blades of it. As the plane had to be halted on its final phase of take-off, two wheels also melted, sources at the Dhaka airport said.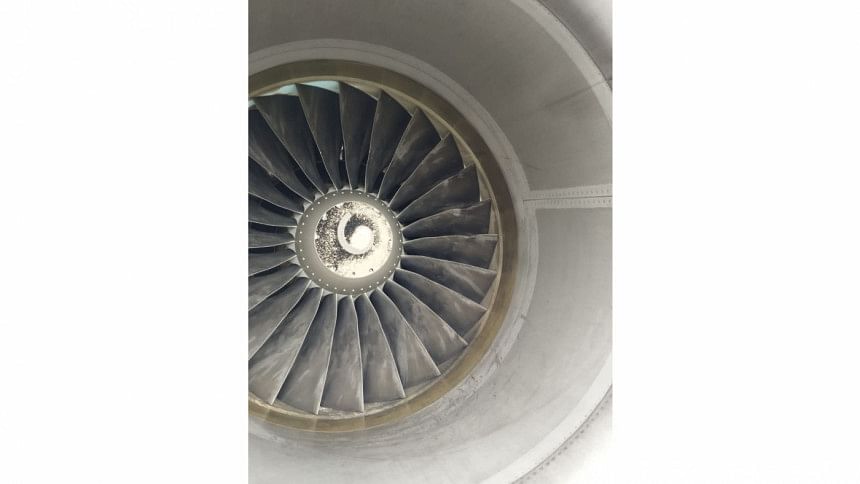 Aviation experts said bird strikes, especially during take-offs and landings, are dangerous as jet engines lose thrust following the ingestion of birds. This may lead to major accidents, they added.  
Earlier in December last year, a Dreamliner aircraft of Biman was damaged when a bird hit the engine of the plane during landing at the HSIA.
Officials of different airlines said bird strikes have all too common at Dhaka Airport. Airlines are enduring huge financial losses because of it, in and around the airfield, they added.