A poll-time government without BNP?
A fair election will require much more than token initiatives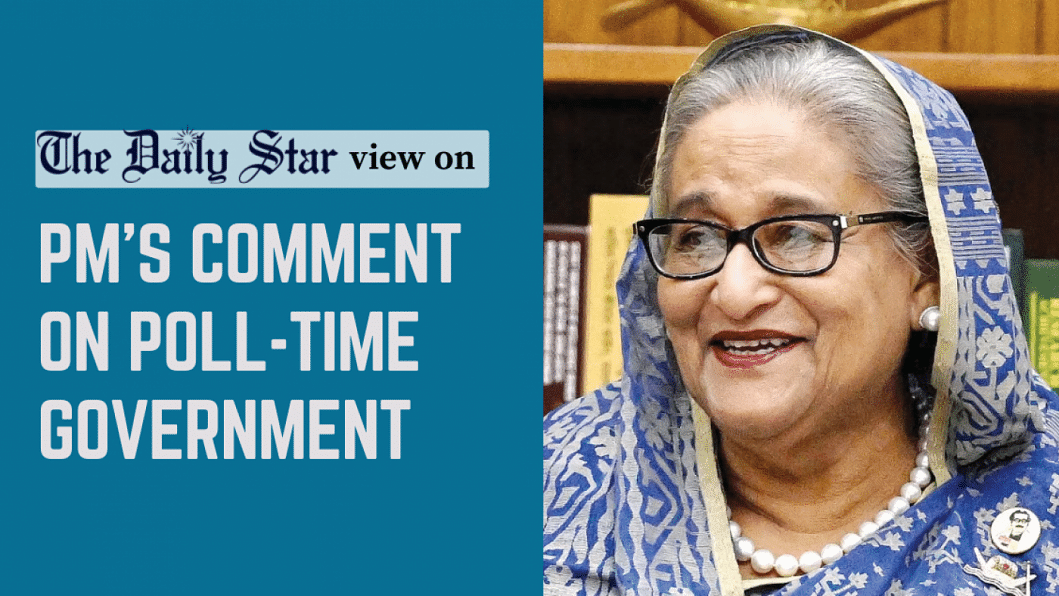 We appreciate what appears to be the first sign of flexibility in the administration about forming a poll-time government ahead of the national election. The prime minister on Monday hinted that a poll-time government with parties having representation in parliament could be formed. By the same logic, however, she rejected the possibility of the BNP, whose MPs had resigned from parliament last December, being a part of it. She also ruled out any dialogue with BNP as it leads a nationwide anti-government movement.
There are a number of takeaways from the PM's statement. First of all, the apparent willingness to bring opposition elements in the government marks a departure from the bellicose posturing that we have come to expect from ruling-party politicians. But that hardly rises to the level expected in the present environment of distrust, with BNP edged out of the process on a technicality. Also, the PM's tone, alluding to "our generosity" for forming such a government, leaves doubt about how impactful it might be. One thing that we don't want to see is token representation without real power.
Secondly, BNP remains the biggest opposition party regardless of its representation or lack thereof in parliament. So, how judicious is it to exclude it from a potential poll-time government or any dialogue on said government and the election in general? Dialogue at the top level may not be on the cards right now, but mid-ranked leaders from both parties can, and should, start the process. Dialogue is essential for any solution to the current political impasse.
Thirdly, formation of a poll-time government is but a means to an end, which is to ensure that those in charge have the trust of all political elements and the general public so that they can deliver a fair and credible election. So how should that government be formed? The PM offers a way, but it cannot be the only way. Any poll-time government without the representation of main political elements will not solve the pressing issues we face. Also, how will it perform? Will it be unidimensional where everything is decided from the top, as it is now? These things must be considered going forward.
As the chief election commissioner repeated on Monday, the commission alone cannot hold a fair election without the help of the government. Without taking away from the responsibility of the EC, we think that some sort of a credible power structure in the driving seat is a crucial precondition for any fair election.