A Silent Triumph: The Story of Clara Woods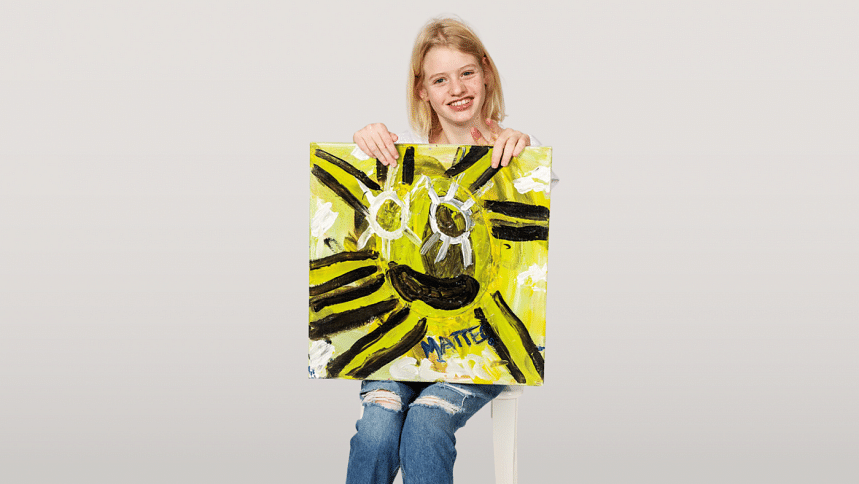 Clara Woods is a seventeen-year-old artist and model residing in California, USA. She inspires all who come across her. While still in the womb, she suffered from a perinatal stroke, which permanently affected her abilities to read, write, and speak. Despite all that, she can fully comprehend three languages – Italian, Portuguese, and English. Her most impressive trait, however, is her proficiency in art.
Her first exhibition took place in Florence, Italy – the city in which she was born, and received appreciation from critics and general audiences alike. Following that, her work has been showcased in over thirty other exhibitions across three continents. Clara has sold over 700 of her paintings all over the globe. Her ambition is to one day have her art displayed in a solo exhibition in New York City. Her social media, which is mainly handled by her mother, Betina, presents a glimpse at her talent and fervour for everybody to see.
Influenced by Frida Kahlo, the prominent feminist icon, Clara's work expresses her feelings and ideas through vivid, intense colours and confident brushstrokes. Her particular style bears a childish simplicity yet possesses a depth that represents her wish for inclusivity and acceptance.
Through her energetic disposition, Clara silently demands a world without obstacles for the ones who face discrimination every day. Supported by her loving family, she lives each day with hope fueling her heart alongside her art which acts as a medium for her to advocate for those with similar challenges as her.